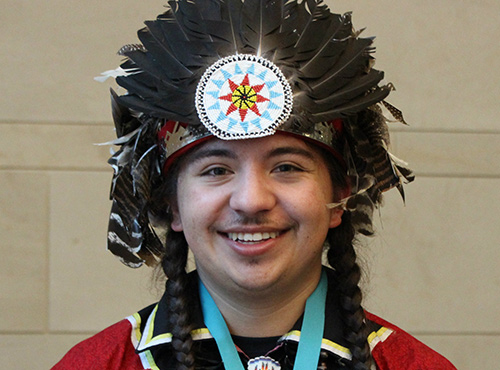 Brayden "Sonny" White
Brayden White founded Helping Hands, a peer education and mentoring program focused on drug, alcohol and suicide prevention.
Through Helping Hands, Brayden teaches his tribal community how to recognize and respond to signs of suicide. He's working with tribal leaders and community mental health professionals to form a youth group of Crisis Mediators, who will serve as first responders to peers in need of immediate support.
Brayden is also a youth lacrosse coach and leads a Native American student group at his college.