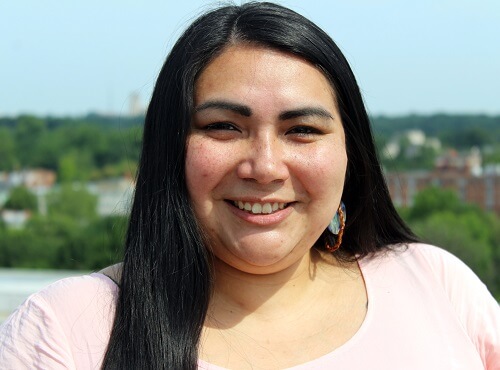 Tashia Arnold
PROGRAM COORDINATOR
EMAIL:TASHIA.ARNOLD@ASPENINST.ORG
Tashia Arnold serves as a Program Associate, managing the Generation Indigenous (Gen-I) National Native Youth Network. In this role, she helps foster Network engagement, expand Gen-I programming, and share the stories of Native American youth leaders. Tashia was formerly an intern at CNAY, where she primarily supported the communications team on social media and CNAY's blog.
Tashia is an enrolled member of the Quinault Indian Nation and grew up on the reservation located in Washington State. She earned her Bachelor of Arts degree from Washington State University (GO COUGS!), where she majored in history and minored in political science. Tashia has a Master of Science in Youth Development Leadership from Clemson University (TIGER PROUD).
Back home, Tashia attends her tribe's annual General Council meeting as a voting member and has been involved with Tribal Journeys. Tribal Journeys is an annual canoe journey held in the Pacific Northwest that brings tribes throughout the region together to celebrate their culture through potlatch, song, dance, and story sharing. Tashia has always had a passion for working with Native youth and wants to uplift their voices and stories.