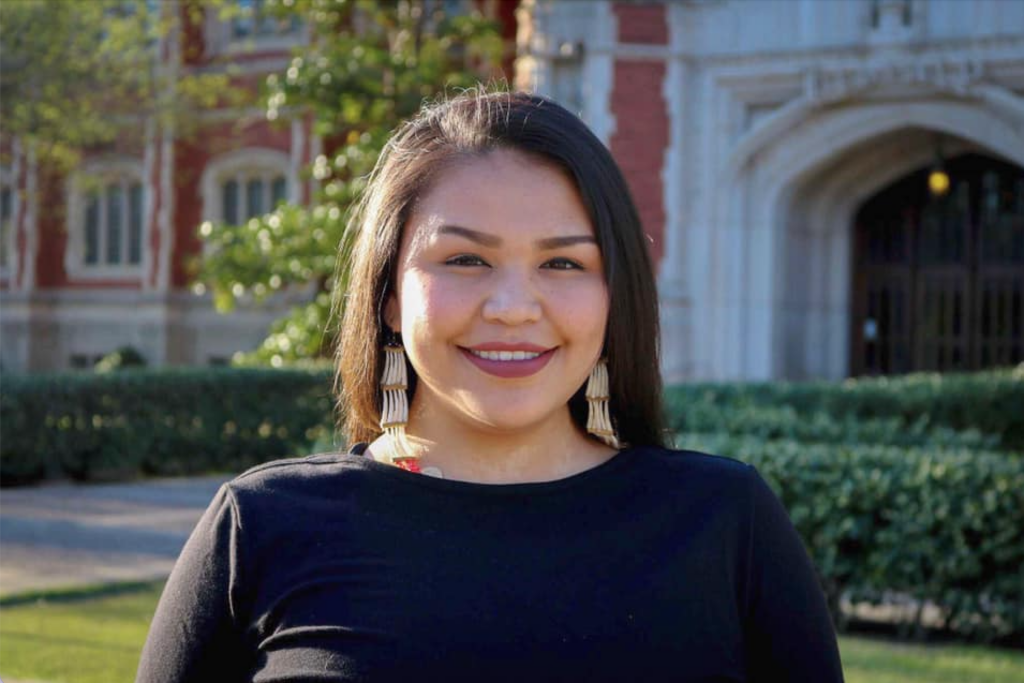 Cordelia FallsDown
Cordelia Falls Down is a proud member of the Apsaalooke Nation and United Keetoowah Band. Her Crow name is Biabaashíalebaaxpáash (Sacred Dream Woman) given to her by her grandfather Arthur Alden, a Vietnam veteran.
Cordelia is from the Crow reservation of Montana but currently resides in Norman, OK where she completed a Bachelor of Arts in Political Science with a minor in Native American Studies and a Masters in Native American Studies-Tribal Governance and Policy at the University of Oklahoma. Her area of emphasis focuses on Missing and Murdered Indigenous Women, Girls, and Two-Spirit +, Indigenous methodologies, and community planning.
Prior to her internship, Cordelia served as a Remembering Our Sisters Fellow, Democracy is Indigenous organizer, Gen-I ambassador, and Cultural Preservation Ambassador at CNAY. She has also interned at the Southern Plains Tribal Health Board for the Opioid Overdose Prevention in Tribal Communities program, the American Civil Liberties Union – National Political Advocacy Department (ACLU-NPAD), and was a Graduate Teaching Assistant for an Intro to Native American Studies course at the University of Oklahoma.
Cordelia is incredibly honored to work at an organization that has given her many opportunities to grow, learn, meet new relatives, and that has positively impacted her life. She looks forward to working with Native youth and supporting them in every way possible just as she was supported.