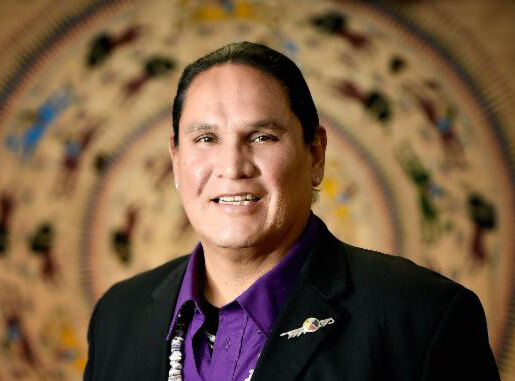 Ernie Stevens, Jr.
Ernie Stevens, Jr. (Oneida) is the Chairman and national spokesman for the National Indian Gaming Association in Washington, DC. Stevens is currently serving his sixth two-year term as the organization's leader. NIGA, established in 1985, is a non-profit organization of 184 Indian Nations with other non-voting associate members representing tribes and businesses engaged in tribal gaming enterprises from around the country.
From 1993 to 1999 Stevens served as an elected councilman for the Oneida Nation of Wisconsin. He is a former First Vice-President of the National Congress of American Indians (NCAI). As a respected leader in Indian Country, Stevens also serves as a long-standing board member on the National Center for American Indian Enterprise Development Board, on the Nike N7 Foundation Board and is Vice Chairman of the Native American Basketball Invitational (NABI) Foundation, he also serves on the Native American Advisory Board for the Boys and Girls Club of America. In 2012, Stevens was inducted into the prestigious Boys & Girls Club of American Alumni Hall of Fame.
Stevens has earned an Associate's degree from Haskell Indian Nations University, in Lawrence, Kansas and a Bachelor of Science degree in Criminal Justice from Mount Senario College in Ladysmith, Wisconsin. He is an enrolled member of the Oneida Nation of Wisconsin. He and his wife Cheryl have been together over 30 years have five children, and 10 grandchildren, soon to be 11.