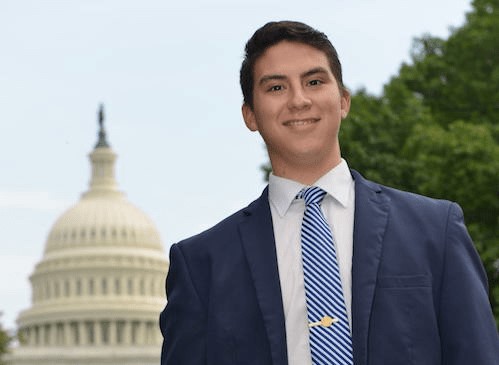 Joshua Bertalotto
COMMUNICATIONS COORDINATOR
Josh Bertalotto is the Communications Coordinator at the Center for Native American Youth. He is a proud member of the Tunica-Biloxi Tribe of Louisiana, where he has worked with tribal leadership to establish a tribal youth council and to engage Tunica youth in their culture and history.
As Communications Coordinator, Josh manages the implementation of a core goal of the Center: to share the native youth narrative. Josh oversees all communications for the Center including social media management, press and media relations, developing op-eds, press releases, and graphics, and strategic communications planning.
Prior to CNAY, Josh worked as the Democratic Staff Assistant for the United States Senate Committee on Indian Affairs, serving under the leadership of Senator Tom Udall, where he assisted on press and communications issues and worked with policy staff on legislative planning. Josh has interned for multiple organizations working to amplify native issues, including the Democratic National Committee, the United South and Eastern Tribes, and the National Congress of American Indians.
Josh received his bachelor's degree from the Johns Hopkins University with a major in Sociology and a minor in Social Policy. Josh is currently enrolled in a master's program in government with a concentration in political communications through the Johns Hopkins University Advanced Academic Programs.