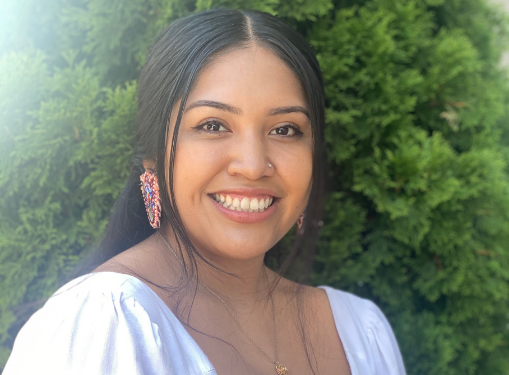 Kyra Antone
COMMUNICATIONS CONSULTANT
EMAIL: KYRA.ANTONE@ASPENINSTITUTE.ORG
Kyra's Indian name is 'Kiohod,' which translates to Rainbow. She is Coeur d' Alene and Tohono O' odham and a direct descendant of Chief Spokane Gary. Kyra is a 2020 graduate from Washington State University (WSU) where she majored in Digital Technology and Culture (DTC), while minoring in both Fine Arts and Comparative Ethnic Studies. While at WSU, she had received the President's Leadership Award, DTC Community Service and Engagement Award, and DTC Outstanding Senior Award.
Kyra is very passionate about working with Native communities especially Native youth. Kyra believes storytelling can be a form of both learning and healing. In her senior year she founded a new club on campus called 'Natives in Media,' creating a space for students to gather and discuss personal experiences, podcasts, movies and other media formats in which Native folks were involved. Native students were then able to collaborate with other organizations on campus allowing them to take control of their own narrative and provide an educational experience outside of the classroom.
Kyra has always enjoyed storytelling and aspires to one day help Native communities create documentaries by and for Native people. Prior to joining the CNAY team Kyra was a mentor for the Voices to Hear program, where she mentored middle school and high school students, teaching them create podcasts on environmental issues affecting the reservation.