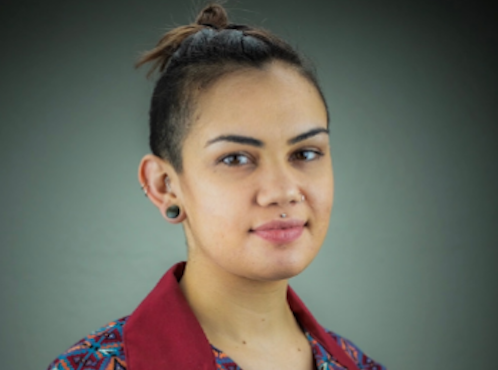 Somáh Haaland
Somáh Haaland has been involved in Native / LGBTQ political activism since 2011. Her involvement in the democratic process has been heavily influenced by her mother, Debra, who is one of the first Native American women elected to the U.S. Congress. In 2012, Somáh was a Fellow Youth Organizer with Organizing for America, and was the youngest LGBT At-Large Delegate at the Democratic National Convention.
She graduated from the University of New Mexico in 2017 with a BA in Theatre Arts, and believes strongly in the tradition and power of storytelling to heal intergenerational trauma.
Somáh is from the Pueblos of Laguna and Jemez and currently resides in Albuquerque, New Mexico.