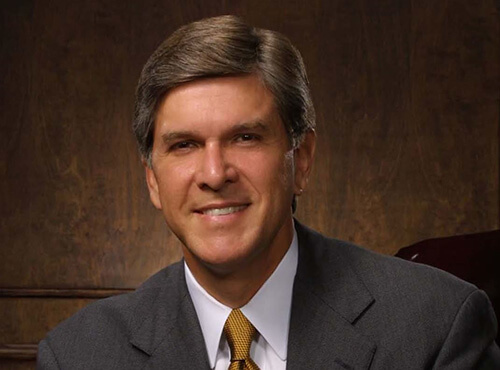 US Senator Gordon H. Smith
US Senator Gordon H. Smith joined the National Association of Broadcasters as president and CEO in November 2009. Prior to joining NAB, he served as a two-term U.S. senator from Oregon and later as senior advisor in the Washington offices of Covington & Burling, LLP.
During his tenure in the U.S. Senate, Gordon's committee assignments included the Senate Commerce, Science and Transportation Committee, the panel that oversees all broadcast-related legislation. He also served on the Senate Energy and Natural Resources Committee, the Senate Finance Committee and the Senate Foreign Relations Committee. Gordon's role on the Commerce Committee and as chairman of a Senate High Tech Task Force helped foster his interest in new media and new technology issues.
Born in Pendleton, Ore., Gordon attended college at Brigham Young University, received his law degree from Southwestern University School of Law in Los Angeles, and practiced law in New Mexico and Arizona before returning to Oregon to direct the family-owned Smith Frozen Foods business in Weston, Ore. Before his election to the U.S. Senate in 1996, he was elected to the Oregon State Senate, rising to the position of president of that body after only three years. Gordon and his wife Sharon live in Bethesda, Md., and are the parents of three children and one grandchild