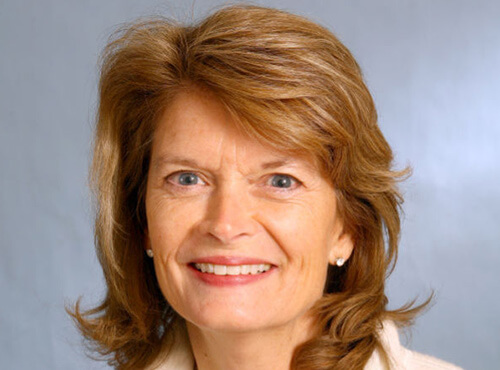 US Senator Lisa Murkowski
US Senator Lisa Murkowski is the first Alaskan-born Senator and only the sixth United States Senator to serve the state. The state's senior senator, Lisa Murkowski is a third generation Alaskan, born in Ketchikan and raised in towns across the state. Only the 33rd female to serve in the United States Senate since its founding in 1789, Senator Murkowski has assumed leadership roles quickly. She is the senior Republican member of the Senate Energy and Natural Resources Committee and among her other committee assignments, she is a senior member of the Senate Indian Affairs Committee.
She earned a B.A. in economics from Georgetown University in 1980 and a law degree from Willamette University in 1985. Prior to her appointment to the United States Senate, Senator Murkowski practiced commercial law in Anchorage and served three terms in the Alaska State House of Representatives. She was elected to a full six-year US Senate term in 2004, and was re-elected in 2010 in a historic write-in campaign, the first successful write-in effort to the Senate since 1954.