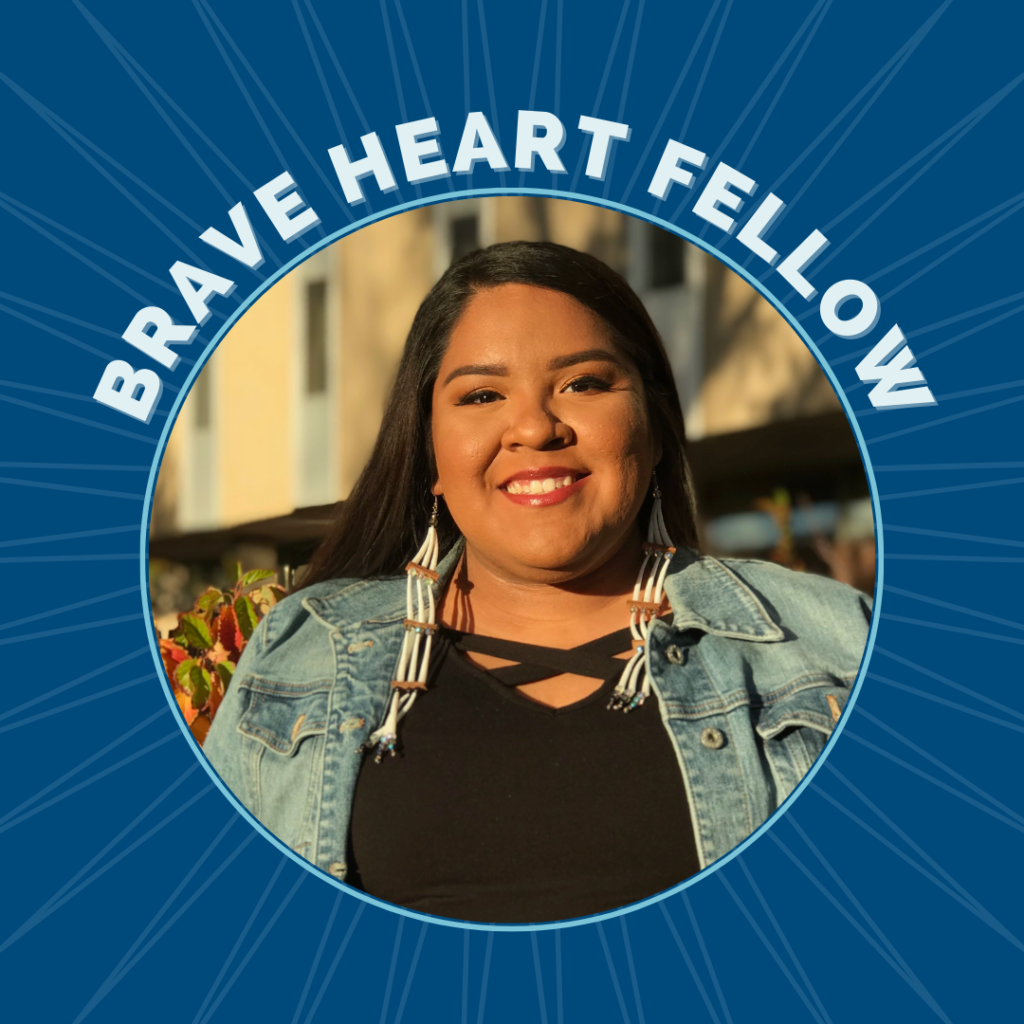 Alexis White Hat-Kayonnie
Alexis White Hat- Kayonnie (she/her) is Sicangu Lakota and Diné and a citizen of the Rosebud Sioux Tribe. Alexis is pursuing a degree in Anthropology, she attended the University of Denver for 3 years and Sinte Gleska University this past fall. She grew a passion for Anthropology while being apart of the Sicangu Youth Council and their repatriation efforts toward bringing home the nine relatives from Carlisle Indian Industrial School. Alexis is a descendent of Chief Hollow Horn Bear, son of Chief Iron Shell, and one of the nine relatives brought home was Kola Hollow Horn Bear, Chief Hollow Horn Bear's nephew. Along the Carlisle Reparations, Alexis has watched and been inspired by her Leksi Duane Hollow Horn Bear and his efforts into bringing back items belonging to her great-great grandfather Chief Hollow Horn Bear. 
In the summer of 2022, Alexis worked at the Rosebud Sioux Tribal Historical Preservation Office as an Archaeological Field Technician/ Tribal Cultural Specialist. Through this job, she learned how to identify artifacts, land survey, and archeological excavations. Alexis spent the summer walking and working in the ancestral lands of her people. During this time, she grew a passion for protecting culturally significant sites for Indigenous Nations. She is now a certified Tribal Cultural specialist for the Rosebud Sioux Tribe. 
Alexis is currently the Youth Coordinator for the Saint Francis Community, which she resides in. They focus on cultural activities and community events that bring the families together. Alexis is looking forward to sharing and teaching what she learns during this fellowship with her community and Tribe.