Indigenous women, girls, trans, and two-spirit people experience vi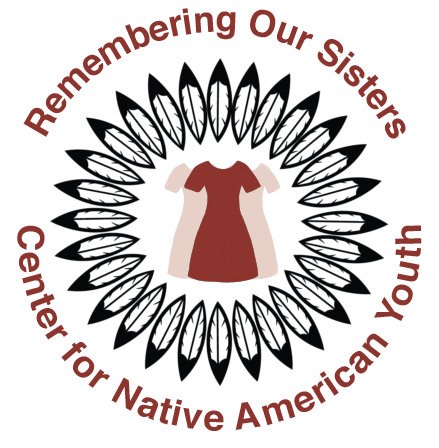 olence, sexual assault, go missing, and are murdered at the highest rates of any ethnic group. This epidemic of injustice has become known as the Missing and Murdered Indigenous Women, Girls, and Two-Spirits+ (MMIWG2S+) crisis. We will never forget our sisters who have been lost to this crisis. Their memories have inspired the creation of the Remembering Our Sisters Fellowship. 
About the Program
The Remembering Our Sisters Fellowship is a virtual storytelling and digital arts program that empowers young Indigenous women and femme-identifying leaders (ages 18-24) to raise awareness, to honor our sisters and families affected by the MMIWG2S+ epidemic, and to push for better policies that address this crisis. Our goal is to equip Remember Our Sisters Fellows with tools, resources, and a platform to further empower these leaders to advocate for:  
1) Increased visibility and action to end the MMIWG2S+ epidemic and  
2) Advance policy to end violence against our Indigenous sisters 
Remembering Our Sisters Fellows 
Throughout this nine-month fellowship, Remembering Our Sisters Fellows create digital art and digital storytelling projects that bring attention and awareness to the MMIWG2S+ epidemic. Fellows are also provided resources, technical assistance, mentorship, the opportunity to hear and learn from fellow advocates and leaders of the movement, peer-to-peer learning, and a platform to share and elevate their projects. Fellows receive stipends to assist the development of projects, support from the Center for Native American Youth staff, and are a part of a cohort of young, like-minded Indigenous femme-identifying leaders in the MMIWG2S+ movement.  
Become an MMIWG2S+ Ally
MMIWG2S+ and MMIP (Missing and Murdered Indigenous People) are crises that impact Indigenous people living in urban, rural, village, and tribal communities across North America. This is due to many factors that leave our sisters and relatives vulnerable to experiencing violence and injustice, such as invisibility, racism and discrimination, in addition to a lack of awareness; accurate data collection; media coverage; policy and legislation; resources; and respect for tribal autonomy and sovereignty. Thus, in ending this crisis we need advocates, allies and support. Here are some things you can do to become an MMIWG2S+ Ally:
We must continue to raise awareness and create action to end the MMIWG2S+ epidemic for our future generations to fully and safely live and thrive.