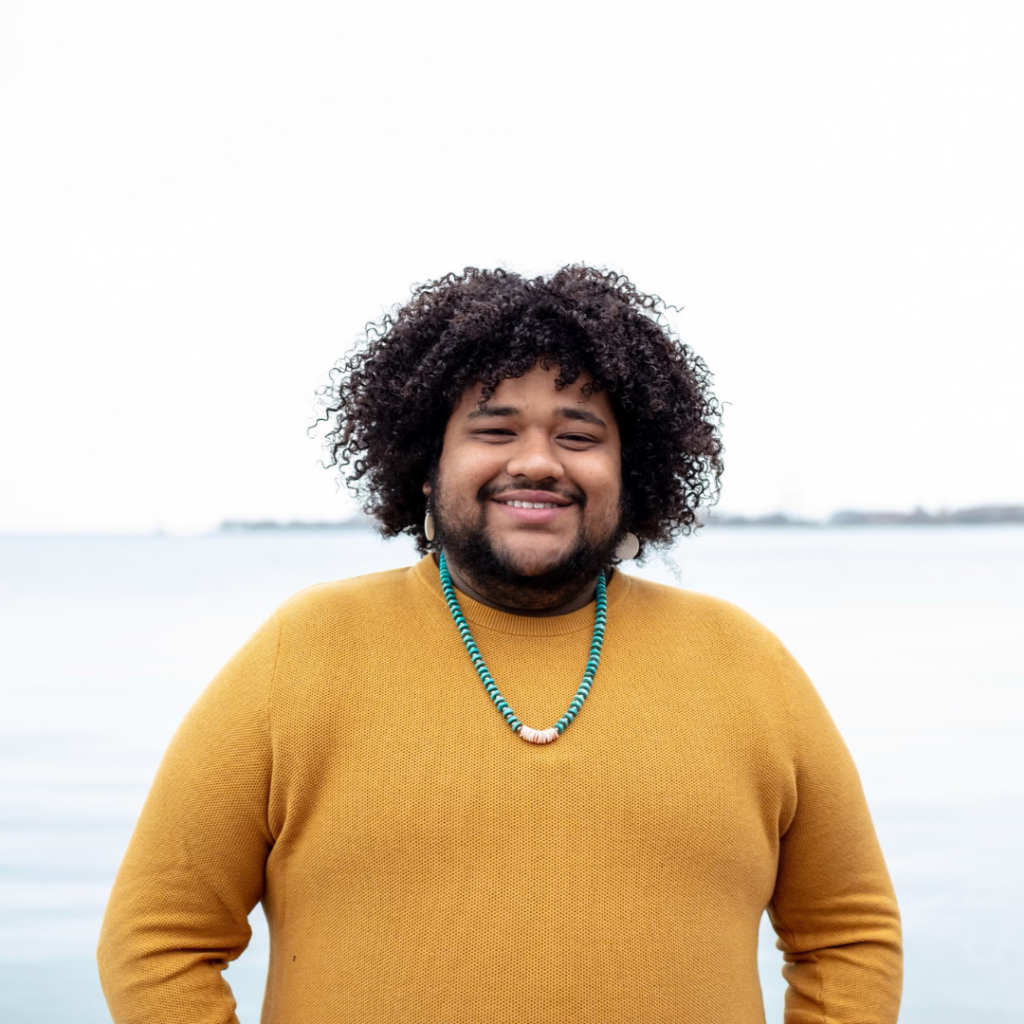 Anthony Tamez-Pochel
Programs Contractor
EMAIL: ANTHONY.POCHEL@ASPENINSTITUTE.ORG
Anthony Michael Tamez-Pochel (he/him) was born and raised in Chicago and is Saulteaux from Treaty 4 territory, Sicangu Lakota, and Black. He is one of the nation's youngest Native American elected officials and holds the distinction of Illinois' only sitting Native American elected official.
Tamez recently secured a significant election victory for the position of Chicago's 17th Police District Council, where he actively incorporates the community's voice into matters of public safety and community policing. Through his role, he strives to foster positive relationships between law enforcement and the community, promoting accountability and equitable practices.
Recognized for his exceptional leadership, Tamez was honored by the Center for Native American Youth (CNAY) as a Champion for Change in 2018. He further demonstrated his dedication to Native youth empowerment by serving as Chairman of the Center for Native American Youth (CNAY) Youth Advisory Board in 2022. Presently, Tamez continues his commitment to the CNAY through contract work, providing support to the Champions for Change program, the Youth Advisory Board, and various community-based initiatives.
Deeply invested in his community, Tamez serves as a steward of the First Nations Community Garden in Chicago's Albany Park neighborhood. Additionally, he is an active member of Chi-Nations, a grassroots collective of Native peoples focused on creating safe spaces for Native youth through art, activism, and education.
Anthony's extensive experience in public service includes serving on the Constituent Services team for Chicago's 33rd Ward Alderman Rossana Rodriguez for nearly three years. During this time, he had the privilege of advocating for the diverse residents of Chicago, totaling over 55,000 individuals. His unwavering commitment to social and environmental justice, both personally and professionally, is guided by his maternal influences and a deep understanding of the intersecting needs of the communities he represents.
As an Anishinaabe inini, Tamez is dedicated to educating Chicago's youth about Indigenous knowledge systems and actively challenging systemic oppression. Moreover, as a Black and Native individual, Anthony is committed to educating Chicagoans on ethical living within Anisnabek territories and fostering unity between the Black and Indigenous communities in their shared pursuit of collective liberation.