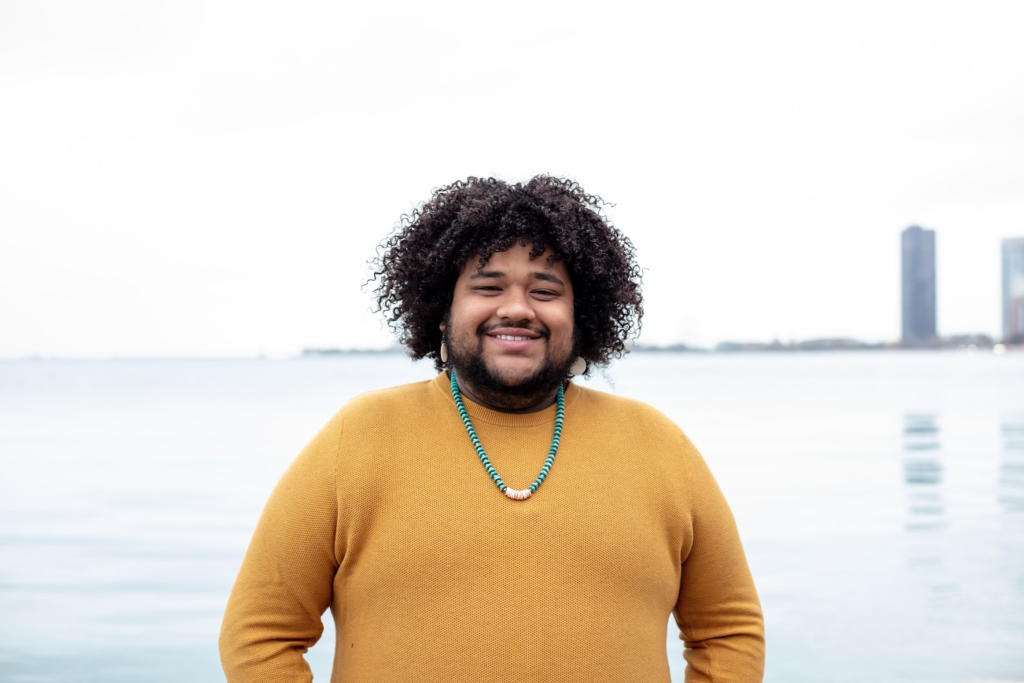 Anthony Tamez-Pochel
Anthony Michael Tamez-Pochel (he/him) was born and raised in Chicago and is Saulteaux from Treaty 4 territory, Sigangu Lakota, and Black.
Tamez was honored by the Center for Native American Youth (CNAY) with the title of Champion for Change in 2018 and served as Chairman of the Center for Native American Youth (CNAY) Youth Advisory Board in 2022. Currently, he contracts with the center to support the Champions for Change program, the Youth Advisory Board, and various community-based programs. Tamez is a steward of the First Nations Community Garden, which is located in the Albany Park neighborhood of Chicago, and is also a member of Chi-Nations, which is a grassroots collective of Native peoples with a mission to create safe space for Native youth through art activism and education.
Most recently Anthony served on the Constituent Services team for Chicago's 33rd Ward Alderman Rossana Rodriguez for nearly three years and had the privilege of advocating for over 55,000 diverse residents of the city of Chicago. His public service and advocacy for social and environmental justice both in his personal and professional life are guided by his maternal influences and the intersectionality of the communities he serves.
As an Anisnabae inini, Tamez is dedicated to educating Chicago's youth about Indigenous knowledge systems and combating systematic oppression. As a Black and Native person, Anthony is also committed to educating Chicagoans on how to live ethically on Anisnabek territories and how to encourage Black Indigenous unity in the pursuit of collective liberation.