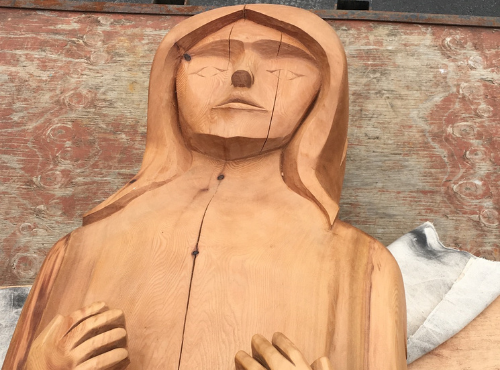 CECIL CAPOEMAN
My name is Cecil Capoeman, I have been an artist a practicing artists for about 2 years, I have had some family members who are artists so I had some inspiration to create Native American art. For th most part I am a self taught wood worker/carver and painter. My mediums are red and yellow cedar and acrylic paint.
ABOUT THIS PIECE
Here is a 10ft welcome woman that will be located outside the new "Quinault Casino" buffet. It is apart of a huge renovation for the casino and will be its new permanent home.
ABOUT THIS PIECE
My second piece is a 5×5 panel that represents the story of the raven stealing the sun from the angry Chief.
It is made out of red and yellow cedar.