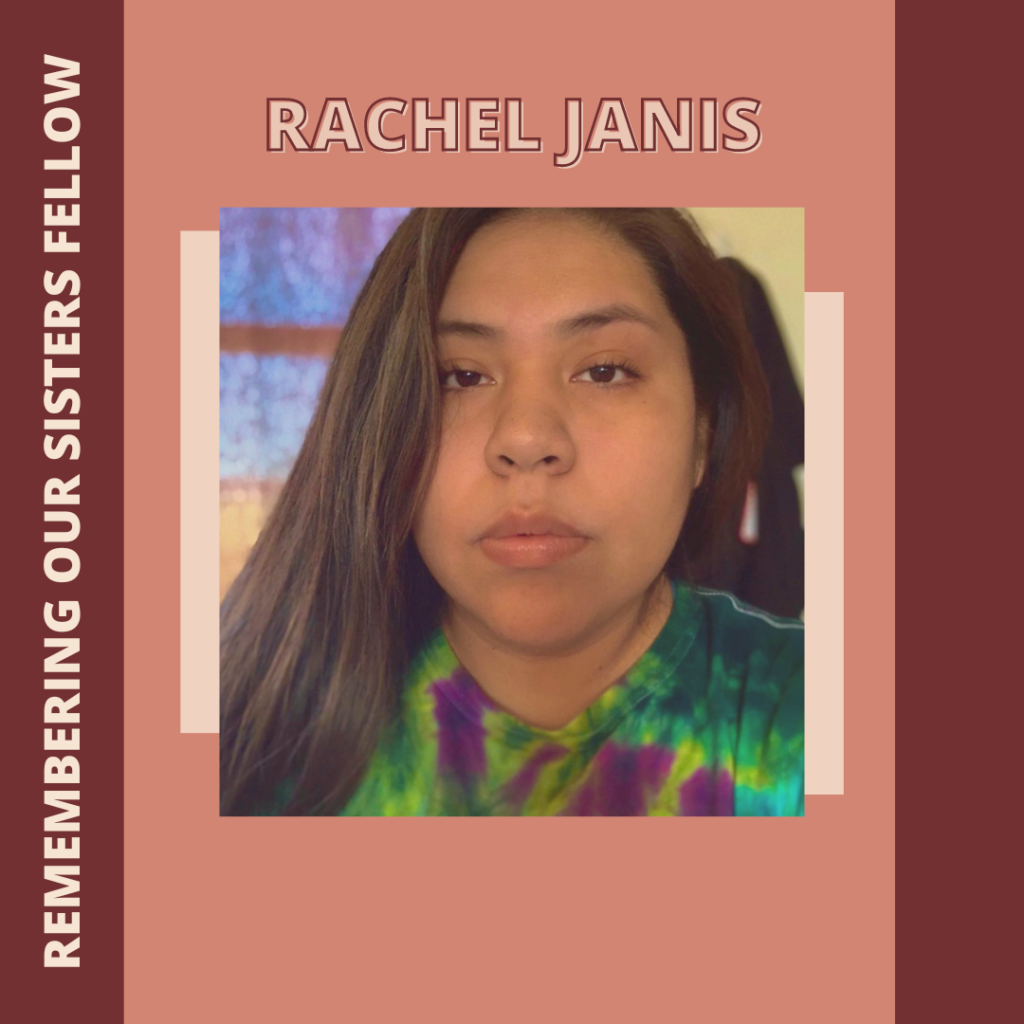 Rachel Janis
 Háŋ mitákuyepi, Rachel Janis Waŋblí Ehake Wíŋ emáčiyapi kštó. Na waniyétu ma wičkemma nuŋpa saŋm yamní. Na Sičaŋgu Mákoče emátaŋhaŋ, na leháŋl Ȟé Pȟeží-Oyáŋke él wathi ye. 
Ináwaye kiŋ Erin Zimiga ečiyapi na atéwaye kiŋ nate Janis ečiyapi. Uŋči Earlene Zimiga na Rachel McCloskey ewičhakiyapi. Lalá Poncho Zimiga Na Bill McCloskey ewičhakiyapi. 
Čaŋté waštéya napé čhiyúzapi kštó. 
Hello, my name is Rachel Janis, my Lakota name is Last Eagle Woman. I am Sičaŋǧu-Oglala. I am from a small community called Grass Mountain located on the Rosebud Indian Reservation. I am 23 years old, majoring in Education at Sinté Gleska University. I am a teacher-aide at Wakaŋyeja Kí Tokéyahči Wóuŋspé Óti, a Lakota immersion school located in Mission, SD. 
I was a member of the Tókalá Inajiŋyó Youth Peer Mentoring program since 2013 and Síčaŋǧu Youth Council since 2015. 
And I greet you all with a good heart and warm handshake!