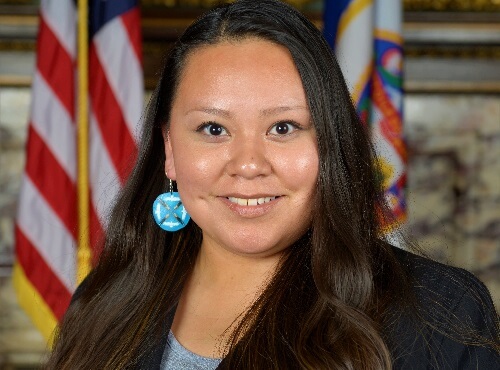 Vanessa Goodthunder
Vanessa Goodthunder has dedicated her life to learning and teaching her languages.
Vanessa works with a nonprofit organization called Dakota Wicohan (Dakota Way of Life) as both a youth participant and later, a language instructor supporting Dakota language curriculum development.
As a Generation Indigenous Youth Ambassador, Vanessa started the Daunkotapi group, which connects youth from the four Dakota communities in Minnesota to talk about issues facing Native youth today, discuss solutions, and provide peer support.