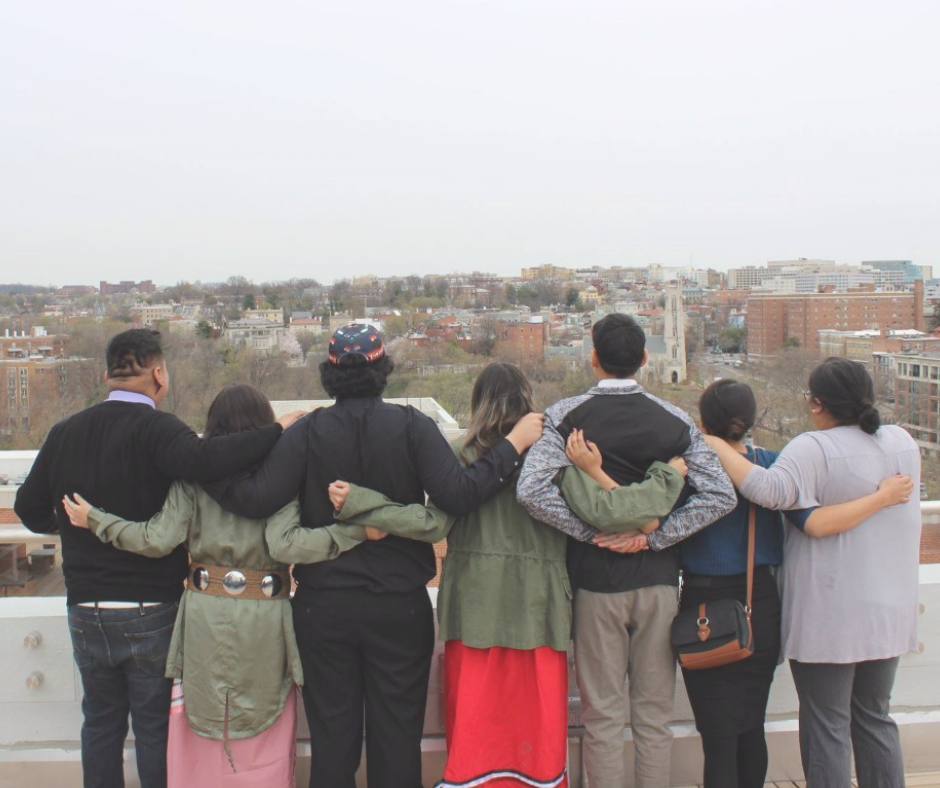 The Center for Native American Youth (CNAY) was created to raise awareness for and prevent teen suicide in Indian Country. In the United States, Native American communities experience higher rates of suicide than any other ethnic group. Suicide is the second leading cause of death for Native American youth ages 10-24, and Native youth teen suicide rates are nearly 3.5 times higher than the national average.
Native Americans who suffer from violence, PTSD, don't have access to opportunities or education are more likely to be at risk; which is why the Center for Native American Youth creates programming to empower Native youth to create positive change in their communities.
CNAY's work includes community-based recognition programs, a national Champions for Change Program, art competitions, fellowships, civic engagement training and or other opportunities for Native Youth, all in an effort to reduce Native Youth teen suicide and empower youth to be leaders in their communities.
We partner with like-minded organizations from across the country to ensure that Native American youth have opportunities to lead full and healthy lives.
To Native American youth, we encourage you to talk with your primary health care doctor, spiritual guide, or health professional about mental health. Ask them to connect you to the services you need. If you do not have someone to assist you, you can contact SAMHSA Treatment Referral Helpline at 1-877-SAMHSA7 (1-877-726-4727). Youth  can get general information on mental health, locate treatment services in your area and speak to a live person Monday through Friday from 8 a.m. to 8 p.m. EST. If the situation is potentially life-threatening, get immediate emergency assistance by calling 911, available 24 hours a day.
If you or someone you know is suicidal or in emotional distress, contact the National Suicide Prevention Lifeline via 1-800-273-TALK (8255) or live online chat. Trained crisis workers are available to talk 24 hours a day, seven days a week. Your confidential, toll-free call goes to the nearest crisis center in the Lifeline national network. These centers provide crisis counseling and mental health referrals.
At the Center for Native American Youth, we know that all life is sacred. To Native American youth, you belong here; you are loved; and you are needed.