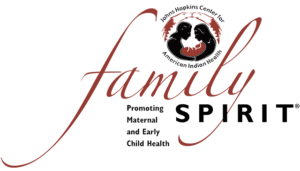 Family Spirit Home Visiting Program
Family Spirit is a unique, evidence-based home-visiting model with a reputation for success: dependability with flexibility.
Family Spirit addresses intergenerational behavioral health problems, applies local cultural assets, and overcomes deficits in the professional healthcare workforce in low-resource communities. It is the only evidence-based home-visiting program ever designed for, by, and with American Indian families. It is used in over 100 tribal communities across 16 states, and it is also used in several other low-income urban environments in Chicago and St. Louis.
CONTINUE READING