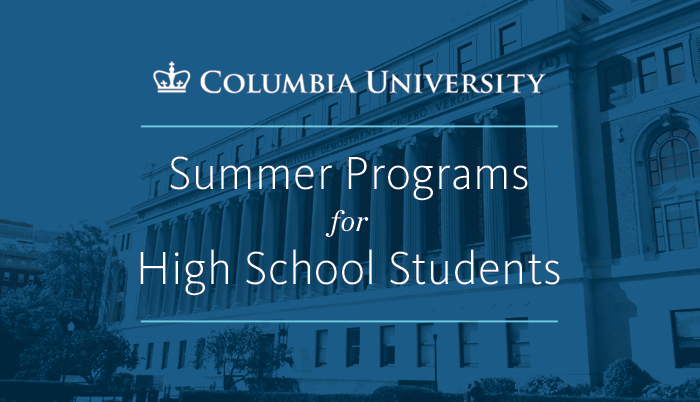 Announcing the 2019 CNAY-Columbia Scholars
The Center for Native American Youth, in partnership with Columbia University's Summer Immersion Program for High School Students, selected Native high school students for full-tuition, residential scholarship to attend a 3-week pre-college program during summer 2019 in New York City.
This year, CNAY worked with Columbia to identify two Native youth who are making an impact in their community and will continue making an impact while at Columbia University.
"Building pathways to opportunity is central to our work and mission at CNAY," said CNAY Executive Director Erik Stegman. "We're grateful for our partnership with Columbia University and their recognition of the skills, talent, and cultural strength that Native youth bring to higher education."
CNAY is proud to announce the selection of Alex Davis of the Muscogee (Creek) Nation and Parrish Pipestem of the Eastern Band of Cherokee as 2019 CNAY-Columbia Scholars.
Alex is currently a Junior at Jenks High School in Jenks, Oklahoma. As a member of the Future Farmers of America at Jenks High, she has participated in more than seven competitions with her lamb — Lamborghini. Alex hopes to pursue a degree in International Agribusiness to serve her tribal community through food security and the revival of traditional foods. She also attended the Native Youth in Food and Agriculture Summit at the University of Arkansas this past year. Alex plans to take a course focuses on globalization to understand more about how global politics impact the livelihood of Native farmers and consumers.
Parrish is currently a sophomore at Booker T. Washington High School in Tulsa, Oklahoma. He is involved in the Youth Philanthropy Initiative, which recognizes 25 young leaders in the Tulsa area to assist them in creating their own non-profit program. As co-founder of the Tulsa Native Youth Board, Parrish focuses on creating community for Native youth in the Tulsa area. Parrish plans to take Introduction to Business, Finance, and Economics at Columbia to further his passion for economic and community development.

Congratulations to Alex and Parrish on their selection as 2019 CNAY-Columbia Scholars. Visit www.cnay.org for other opportunities for Native youth.
Contact CNAY Communications Coordinator, Joshua Bertalotto, at joshua.bertalotto@aspeninstitute.org with any questions, comments, or media inquiries.