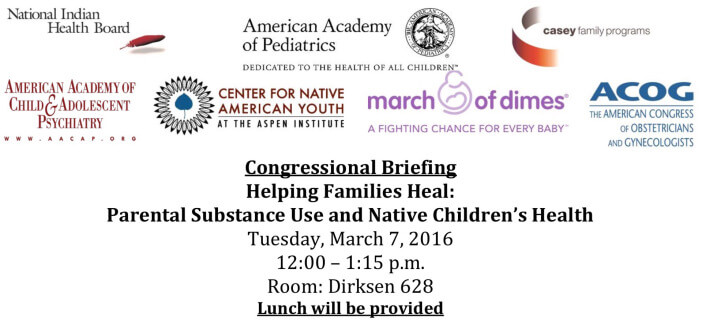 Champion for Change to Speak at Congressional Briefing on March 7
On March 7, 2017, Champion for Change Keith Martinez will serve as a panelist at a congressional briefing about the health impacts of parental substance use on American Indian and Alaska Native youth.
The event is being sponsored by the American Academy of Pediatrics (AAP) and will include remarks from Tribal leaders, health care providers, and other experts. Click here to learn more about Keith and his fellow panelists.
An official invitation to the event can be found here. All are welcome to attend, and lunch will be provided.
Follow Center for Native American Youth on Twitter for live updates, and like our Facebook page for a recap of the event.