CNAY Launches 2024 Brave Heart Fellowship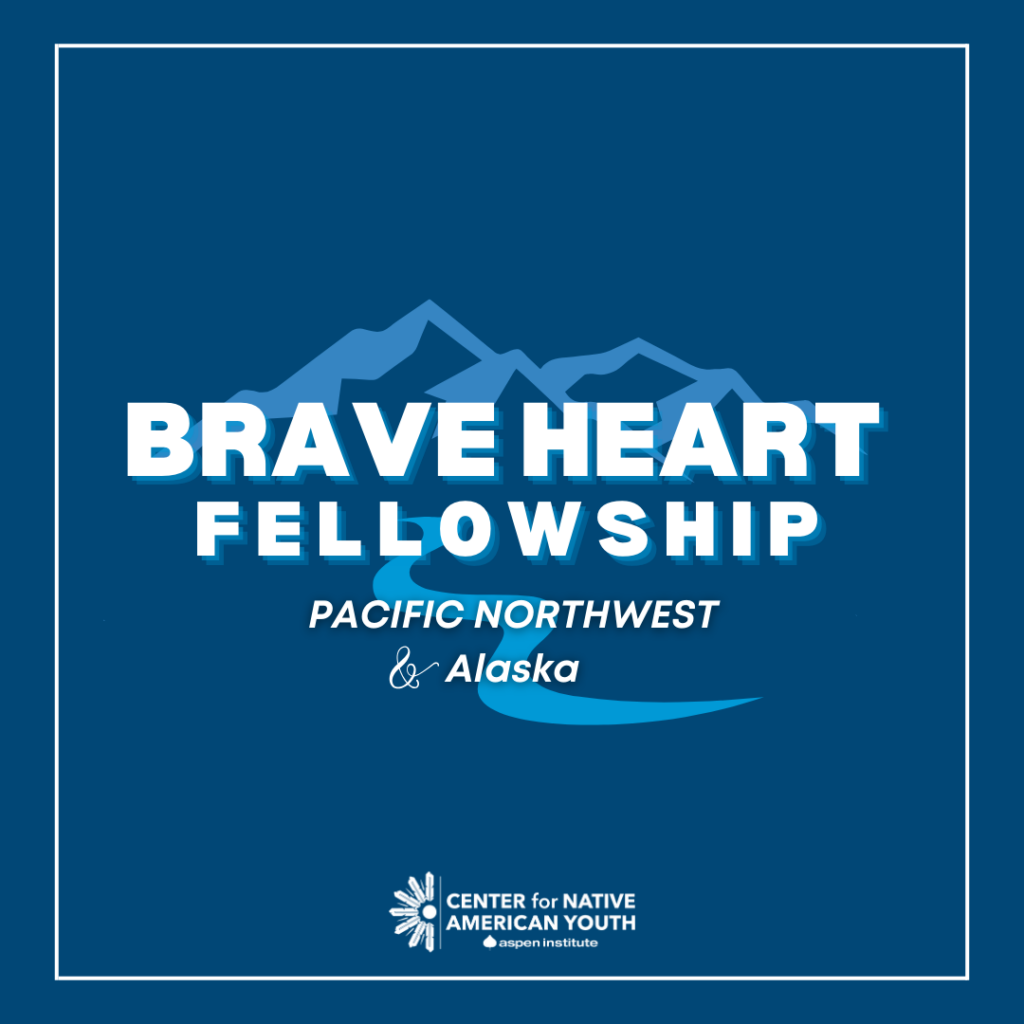 CNAY is proud to announce a call for applications for the 2024 Brave Heart Fellowship (BHF). This year, the regionally-based program will focus on the Pacific Northwest (Northern California, Idaho, Oregon and Washington) as well as Alaska. Native youth located in those states who are working, or interested in working, to address the representation gap and inequities facing Indigenous Peoples in the fight for climate justice are encouraged to apply.
The Brave Heart Fellowship is for self-identified Native American and Indigenous youth, ages 18-24 years old, living in the states of Washington, Oregon, Idaho, Alaska and Northern California. The program will enhance the advocacy skills of fellows and support their individual and collective efforts to mobilize across their communities to protect our environment, lands, waterways, and sacred sites. Offering a culturally immersive and experiential curriculum, the fellowship prioritizes intergenerational learning and knowledge sharing spaces with various individuals and organizations who have long been on the front lines of climate change.
The Brave Heart program directly supports community members and like-minded organizations addressing environmental disruption. The program is continuously developing a national network of climate activists and climate-driven organizations. CNAY believes that when we work together as a community, we can change the discourse surrounding environmental education and social change.
If you or someone you know lives in the Pacific Northwest and are passionate about climate advocacy, we encourage you to become a fellow!
The deadline for applications is December 1, 2023, at 11:59 PM PCT. If you have any questions, please contact Katy Stewart at katy.stewart@aspeninstitute.org.
Eligibility Requirements
Self-identifying Native youth between the ages of 18 – 24 years old (at the time of applying)
Interest in climate justice
Current residency in one of the following states: Alaska, Northern California, Idaho, Oregon or Washington