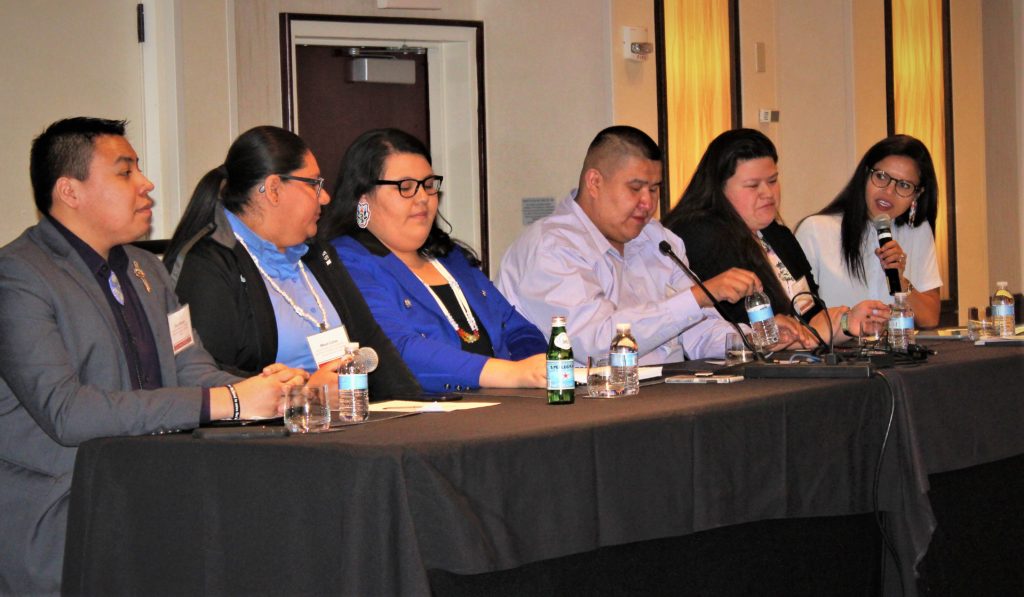 CNAY Youth Board Members Speak at Tribal Leader Gathering
March 19th, 2019, Washington D.C. — Center for Native American Youth (CNAY)Youth Advisory Board members Nancy Deere-Turney, Mikah Carlos, Rory Wheeler, and Autumn Adams joined Casey Family Programs for their semi-annual tribal leaders extensive working session.
The tribal leaders and youth participants engaged in panels, strategy sessions, and working groups centered around Casey Family Programs' 2020: Building Communities of Hope, which is a nationwide effort to improve the safety and success of children and their families.
The youth leaders participated in a panel focused on building stronger children, families, and communities across Indian Country. They were joined in D.C. by leaders from 40+ tribes as they discussed issues including youth leadership, foster care, and sources of inspiration.
CNAY Executive Director Erik Stegman kicked off the first day of the session with a presentation on the work of CNAY, including highlights of our Fresh Tracks, Champions for Change, and the Generation Indigenous programs.
Following his presentation, CNAY youth leaders joined CNAY Associate Director Nikki Pitre on stage for their youth perspectives panel. Throughout the panel, the youth leaders had the opportunity to share their inspiration behind their community work.
Additionally, each youth leader spoke about their individual initiatives to improve tribal communities, ranging from foster care advocacy to youth leadership development.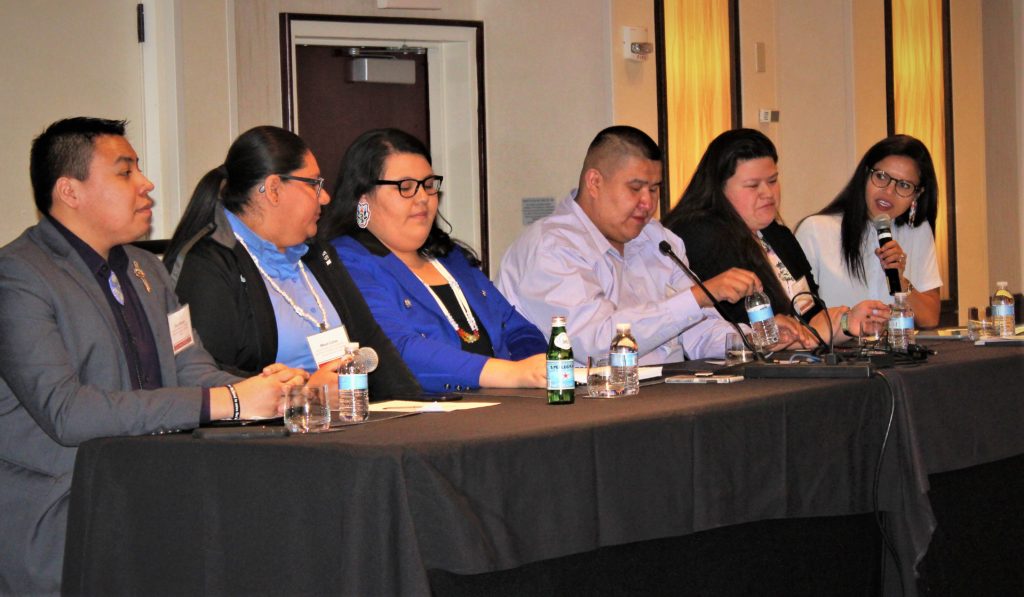 CNAY Youth Advisory Board member Rory Wheeler spoke about his inspiration for his work as a volunteer EMT with the Cattaraugus Indian Reservation Volunteer Fire Department.
"My grandparents did not let boarding schools and other failed policies stop them from wanting to help others in their lives," said Wheeler. "That drives me each day to move beyond the past and into the future."
The youth leaders remained at the working session throughout the day to hear presentations on the Indian Child Welfare Act and strategies for successful community programs.
CNAY would like to thank our partner, Casey Family Programs, for providing a stage for youth leaders to speak directly with tribal leaders about issues Native youth are passionate about and the work they are doing to create change in their communities.
To learn more about Casey Family Programs and their work to build strong families and communities by providing, improving, and ultimately working to prevent the need for foster care, follow this link: https://www.casey.org/who-we-are/about/