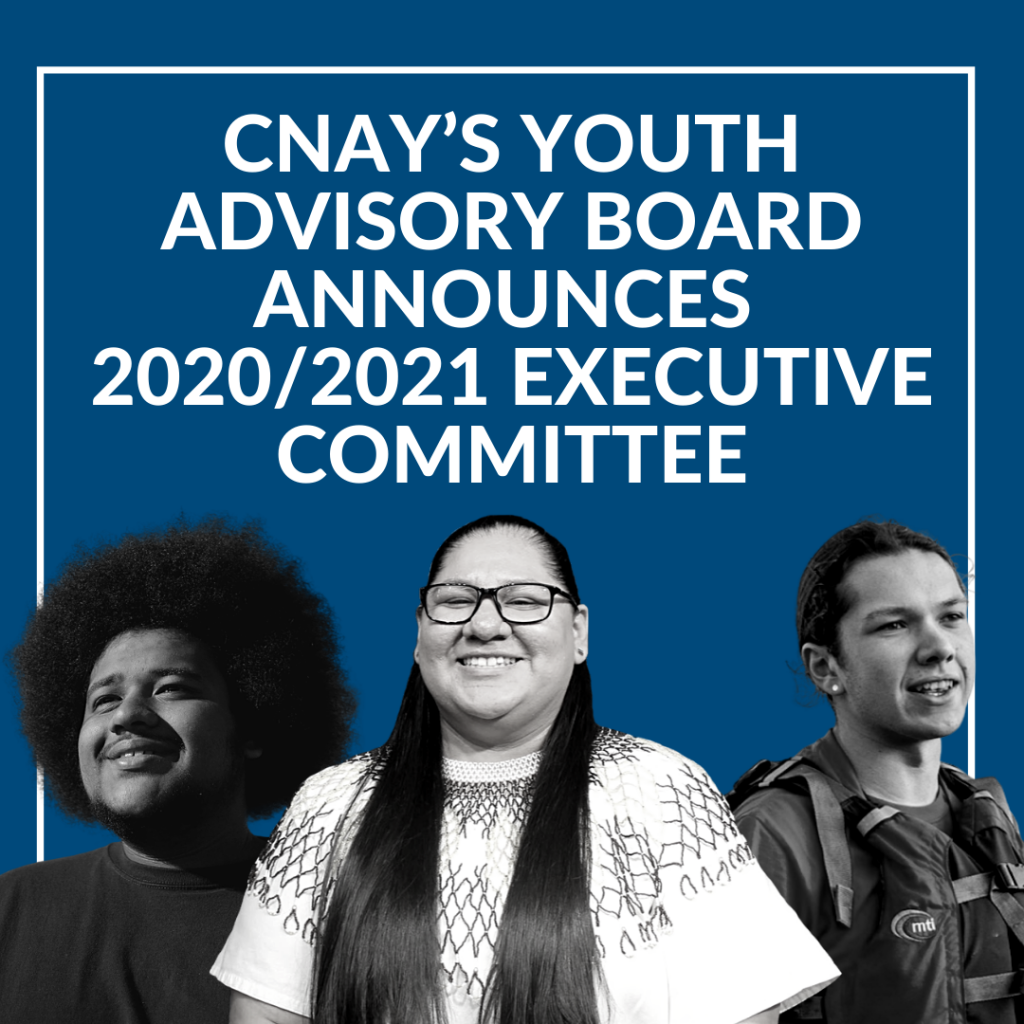 CNAY's Youth Advisory Board Announces 2020/2021 Executive Committee
Each year The Center for Native American Youth's (CNAY) Youth Advisory Board (YAB) holds elections for the positions for Chair, Vice Chair and Secretary. Amid a global pandemic this year's election process included new ways for the board members to connect with their potential executive cabinet. On Friday May 29th, CNAY hosted its first of its kind virtual YAB town hall which featured candidates running for the Chair, Vice Chair, and Secretary positions. This town hall was created to give candidates the opportunity to introduce themselves, share their platform, and for fellow members of the board to get to know one another prior to voting. Members of the YAB had the opportunity to ask questions of the candidates.
The meeting included candidates sharing styles, supporting one another on projects, and set goals for the organization.

The Chair is responsible for managing and providing leadership to the YAB, and acts as a liaison between the YAB, CNAY staff, and CNAY Board of Advisors. The Vice Chair serves as direct support to the chair and is responsible for sending YAB meeting agendas to CNAY staff and attending quarterly CNAY board of advisors meetings. The Secretary is responsible for documenting meetings and correspondence of the YAB. One of the most important roles of each position is how they plan on building community within the organization. Following the town hall, YAB members had one week to vote.
The 2020/2021 Youth Advisory Board Executive Committee is as follows:
Mikah Carlos, Onk Akimel O'Odham, Tohono O'Odham and Piipaash, Chair

"I am honored to serve as Chair and I look forward to working with youth across Indian Country as we work towards creating positive change within our communities and for youth in all Indigenous communities. Youth have always been the drivers of change and I am excited to begin working in partnership with those youth leaders who have taken it upon themselves to create a better world for others," said Carlos.
Anthony Tamez, Cree/ Lakota/ Black, Vice Chair

"I'm very humbled that my peers elected me to Vice Chair of the Youth Advisory Board and am honored to serve in this capacity with Mikah Carlos and Owen Oliver. I'm looking forward to the work that we are actively pursuing with YAB and in our respected communities. I'm ready to get back to work and ready to serve Indian country's youth," said Tamez.

Owen Oliver, Quinault (Chinook) / Isleta Pueblo, Secretary

"I'm honored to be selected as the secretary for the CNAY Youth Advisory Board. I'm excited to fulfill the position to its fullest and create an accessible stream of communication," said Oliver.
CNAY congratulates all candidates, and looks forward to a meaningful year with these leaders. For more information about the Youth Advisory Board, visit HERE.