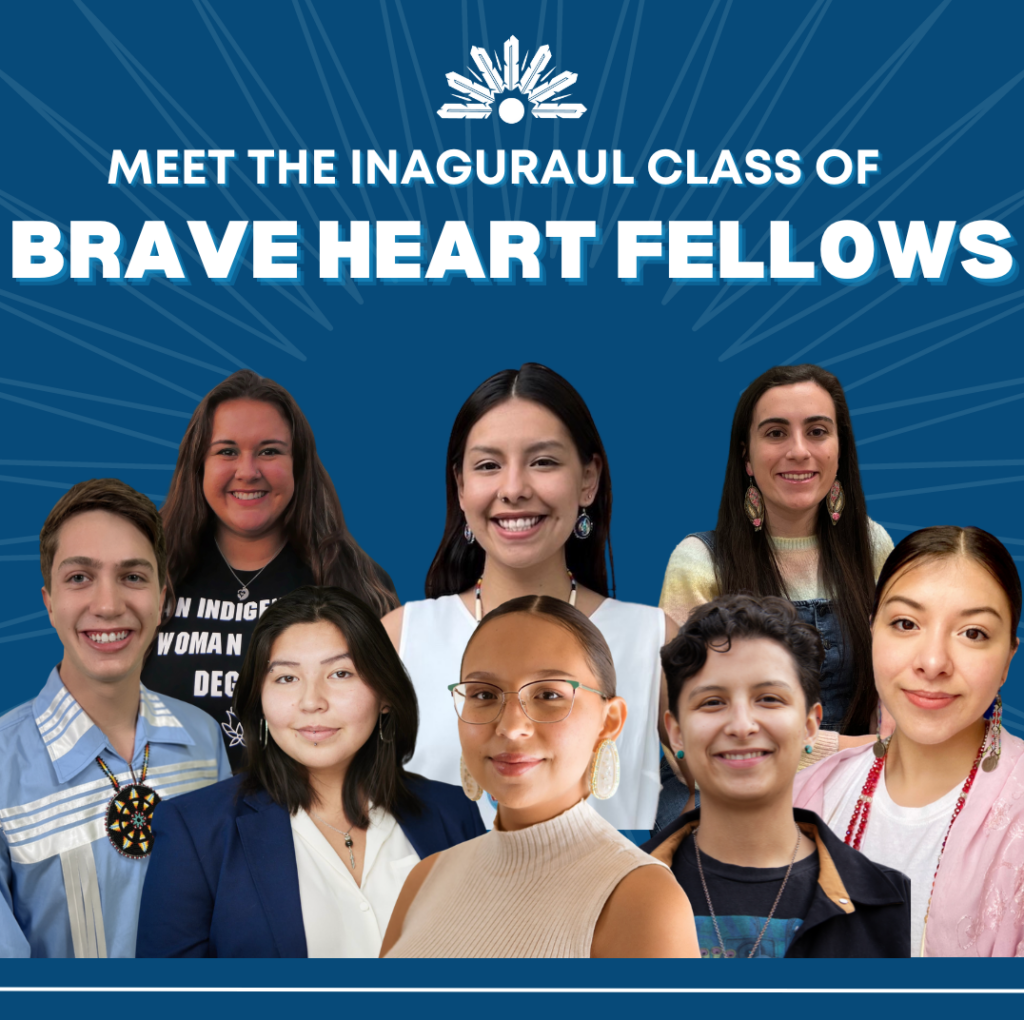 Meet the Inaugural Class of Brave Heart Fellows
Washington, DC, January 13, 2023 – The Aspen Institute's Center for Native American Youth (CNAY) is proud to announce the inaugural cohort of the Brave Heart Fellowship. The fellowship will work to uplift youth voices while addressing the representation gap and inequities facing Indigenous Peoples in the fight for climate justice. The program's inaugural class of fellows comprises 10 Native youth who currently reside within the Midwest region of the United States. 
"The Brave Heart Fellowship encompasses the bravery that Native youth possess to fight for climate justice," said Nikki Santos, CNAY Executive Director. "We are honored and excited to see the work the inaugural class will do this year and look forward to expanding this program to other regions of the country." 

The Midwest was strategically chosen to host the inaugural fellowship due to the nuanced impacts of climate change on the region. From oil drilling and rising temperature to the Great Lakes and agriculture, the Midwest plays a vital role in our nation's climate health. The Brave Heart Fellowship will equip Native youth within the region to advocate and mobilize across their communities to protect traditional lands, waterways, and sacred sites.

The inaugural class of the Brave Heart Fellowship includes:
Alexis White Hat-Kayonnie, Rosebud Sioux Tribe, South Dakota
Amber Manitowabi-Huebner, Wiikwemikoong First Nation, Michigan
Avery Tilley, Cherokee Nation of Oklahoma, Michigan
Chayla Jewel Russell, Northern Salish Flathead Reservation, North Dakota
Cydnee Weber, Cherokee Nation and Pamunkey Indian Tribe, Illinois
Jenna Makes Good, Spirit Lake Nation, Kansas
Jo Long, Yankton Sioux, Indiana
Luke Velasquez, Tunica-Biloxi, Illinois
Rebecca Villalobos, San Carlos Apache and Omaha, Kansas
Virginia Snake-Bumann, Winnebago Tribe of Nebraska, Wisconsin
https://www.cnay.org/meet-the-inaugural-class-of-brave-heart-fellows/(opens in a new tab)
If you would like to get involved or learn more about the fellowship, please reach out to Will Wilkinson at Will.Wilkinson@aspeninstitute.org.
*not pictured: Alexis White Hat-Kayonnie and Luke Velasquez*