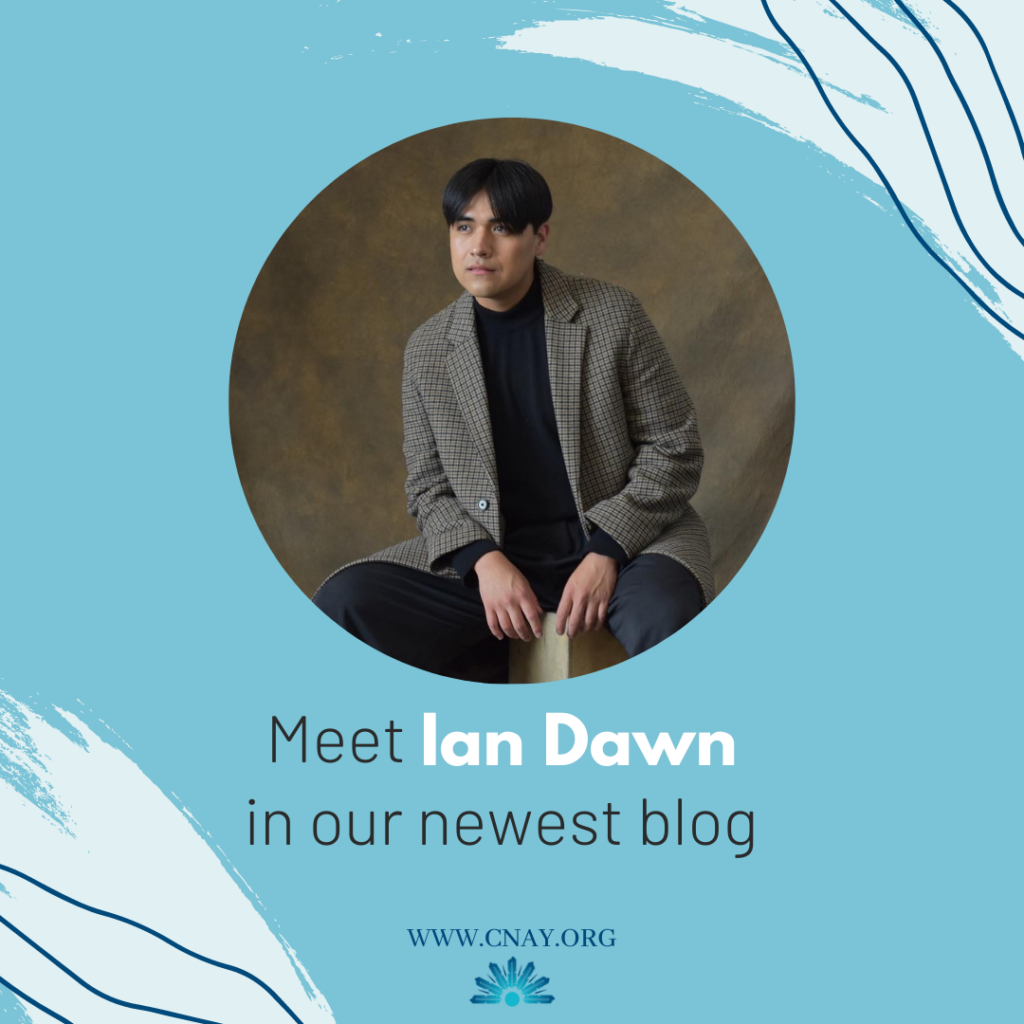 Native Voices: An Indigenous Performance Series Sharing Native Artistry
Ian Teller (Diné, 21), otherwise known as Ian Dawn, is a member of New Mexico's first ever Indigenous Youth Council (IYC), which operates under the New Mexico Department of Indian Affairs. He is currently pursuing a Master of Science Degree in Music Industry at the University of Southern California's Thornton School of Music. Recently, Ian and the rest of the youth council members have each taken on specific projects aiming to create opportunities for Native youth to enjoy cultural activities. One member, Tristan Black (Diné) launched a winter storytelling series and another member, Shayna Naranjo (Pueblo of Santa Clara) produced a podcast. Ian, who is the youth council's audio and video technician, launched 'Native Voices', an Indigenous based performance series that showcased Native artistry from music to poetry.
When discussing the series, Ian shared, "The intent of this Indigenous youth led project is to highlight Native American talents and their careers on the Youth Council platform. IYC serves and represents the youth of New Mexico and aims to expose them to the variety of Native artistry that exist. We aim to give youth the opportunity to take a moment and reflect, heal, and enjoy good music." The series was a four-part series that hosted a new artist every Friday starting, April 22, 2022. The roster of artists included recording artists Roxyanne Harvey (Diné), Nanibaah (Diné), Alex Rose Holiday (Diné), and poet Kinsale Drake (Diné).
Ian has now completed the 'Native Voices' series, but the full performance videos can be found on both his personal YouTube channel and the New Mexico Indian Affairs Department YouTube. It was such a successful project that Ian has plans to continue the series under his own productions, along with a variety of other Indigenous content. Ian commented, "I think this series represents a lot of what Native people are yearning for, which is to be heard. It creates a space where we get to share our various beautiful forms of storytelling."
Ian has now created his own website to house all his productions and work. He is in early production of many new projects, and he is excited to launch his own Native based entertainment company, which is in early development. Be sure to check out all of Ian's content which can be found here.
Are you interested in writing a blog with the Center for Native American Youth? Reach out to Communications Coordinator, Cheyenne Kippenberger at Cheyenne.Kippenberger@aspeninst.org to learn more.