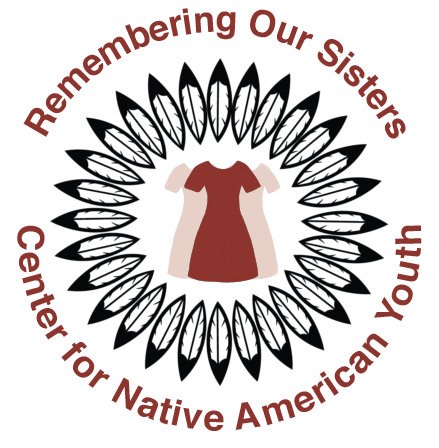 The Center for Native American Youth Announces the Remembering Our Sisters Fellowship
FOR IMMEDIATE RELEASE
Washington, DC, March 2, 2021— The Aspen Institute's Center for Native American Youth (CNAY) is proud to announce the launch of the Remembering Our Sisters Fellowship. This first of its kind virtual storytelling and digital arts program was created to empower young Indigenous women and femme-identifying leaders (ages 18-24) to raise awareness for the Missing and Murdered Indigenous Women, Girls, and Two-Spirits+ (MMIWG2S+) epidemic, to honor our sisters and families affected, and to push for better policies that address this crisis and keep our sisters safe.  
Indigenous women, girls, trans, and two-spirits experience violence, sexual assault, go missing, and are murdered at the highest rates of any ethnic group. This injustice continues to threaten Indigenous people living in urban, rural, village, and tribal communities across North America leaving our sisters and relatives vulnerable.
"Remembering Our Sisters Fellowship is a call to honor the lives of our sisters who were taken from us" says CNAY Executive Director Nikki Pitre, "we are proud to create this space for young leaders to grow in digital arts and storytelling to honor, raise awareness and push for better policies for our MMIWG2S+ relatives".
The Remembering Our Sisters Fellowship will empower young Indigenous women and femme-identifying leaders to contribute to the vast efforts to end the MMIWG2S+ epidemic. The fellowship will provide young leaders with tools, resources, and a platform to increase visibility and advance legislative action. Fellows will create digital projects to raise awareness about the epidemic and advocate for policies that better protect our Indigenous sisters.
We must collectively raise awareness and create action to end the MMIWG2S+ epidemic to ensure our future generations can fully and safely live and thrive. No more stolen sisters.
Remembering Our Sisters Fellowship applications are available here. Applications will close on March 26, 2021 at 11:59pm PST.  
###
About Center for Native American Youth
The Center for Native American Youth is a national education and advocacy organization working to improve the health, safety, and overall well-being of Native American youth ages 24 and under. Founded by former US Senator Byron Dorgan, Center for Native American Youth is a policy program within the Aspen Institute, headquartered in Washington, DC. While a part of the Aspen Institute, Center for Native American Youth is also overseen by a Board of Advisors. We strive to bring greater national attention to the issues facing Native American youth while fostering community-driven solutions, with special emphasis on youth suicide prevention. https://live-cnay.pantheonsite.io/