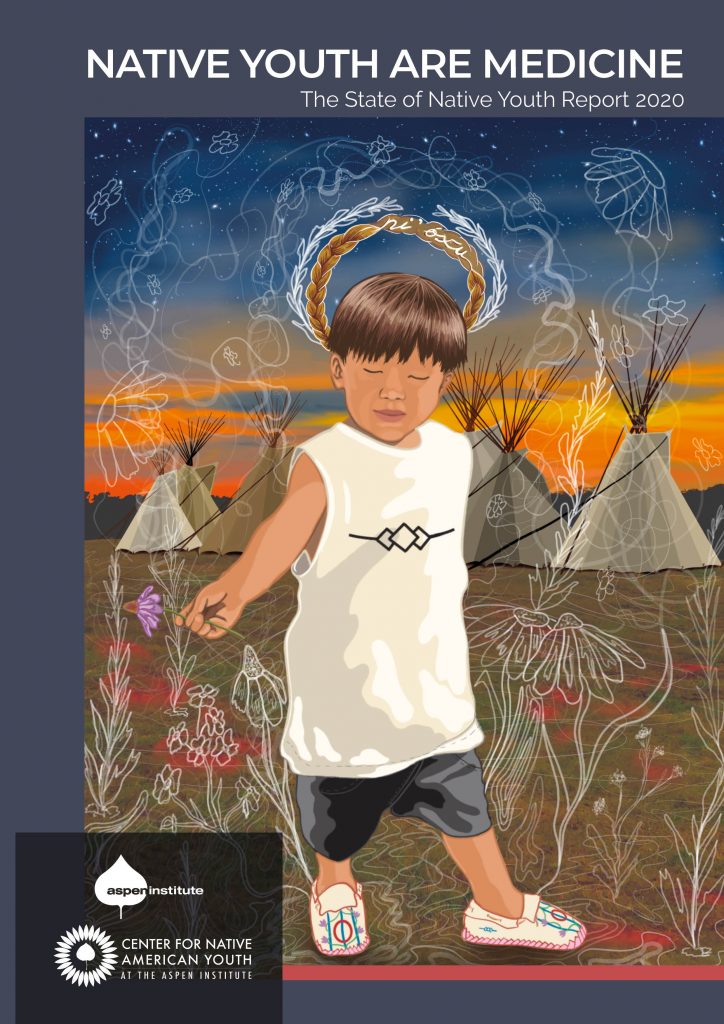 2020 State of Native Youth Report: Native Youth Are Medicine
FOR IMMIDIATE RELEASE: November 24, 2020
Washington DC: The Center for Native American Youth (CNAY) releases its annual State of Native Youth Report (SNYR) – Native Youth are Medicine. The report highlights the strength and resilience of Native youth by demonstrating the various ways they continue to lead in fighting for a world they wish to live in.  
"Each year, CNAY celebrates Native American Heritage Month by publishing the Annual State of Native Youth Report," said CNAY Executive Director, Nikki Pitre. "We encourage all Native youth to continue to harness your power, harness your medicine. Through youth actions, positive change is on the horizon."
As Native youth promote healing in their communities and tackle serious disparities, they continue to affirm the resilience of Indigenous peoples. The 2020 SNYR highlights the following Native youth priorities:
Citizenship & Sovereignty
Health & Wellness
Education & Jobs
Sacred Sites & Waterways
Systems Involving Youth
From Native youth authors to Native youth artists, the 2020 State of Native Youth Report is a reflection of CNAY's mission of uplifting Native youth voices.
CNAY is proud to present the 2020 State of Native Youth report as a resource and roadmap to help decrease barriers and increase opportunity for Native youth. If you are interested in ways to help these amazing young leaders or have questions about the report, please reach out to Jennifer.peacock@aspeninstitute.org
Click here to read the report online. Click here to print. Click here to watch the livestream.