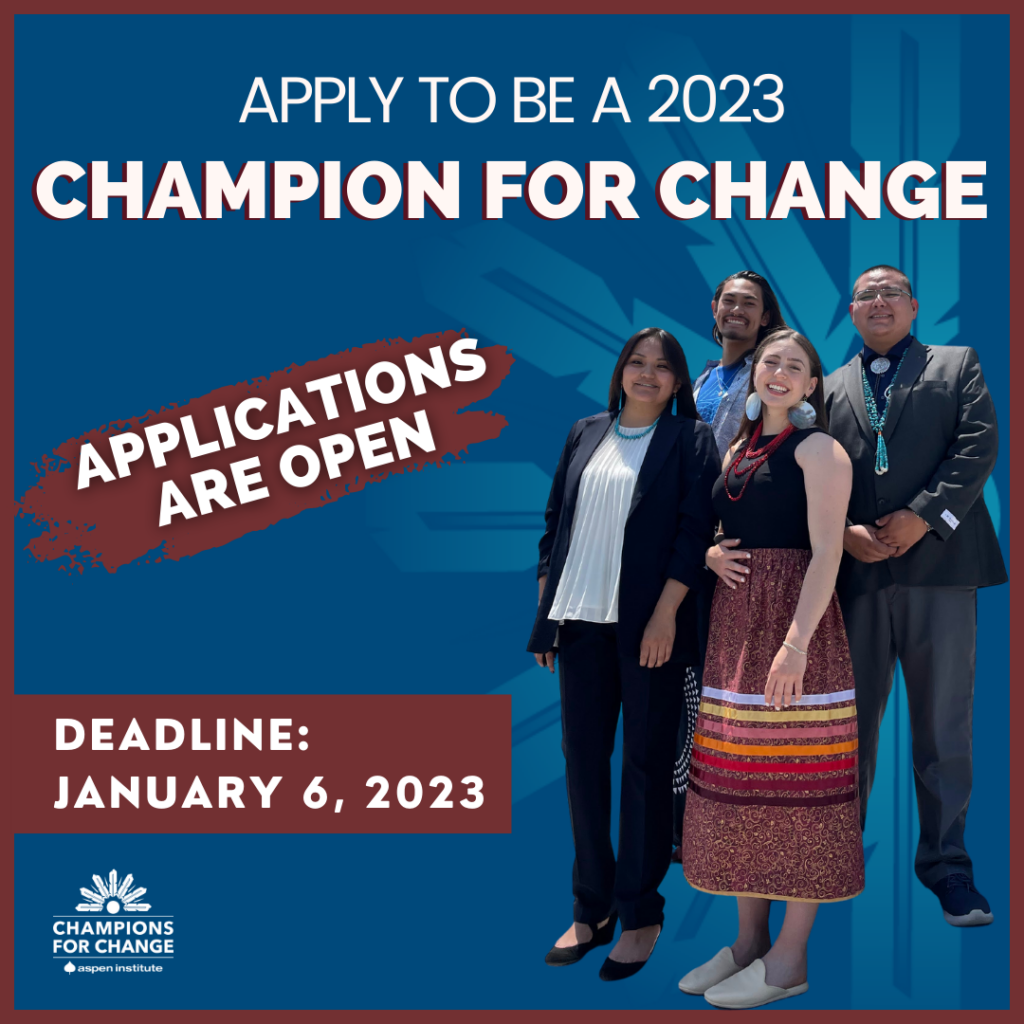 2023 Champions for Change Applications Now Open!
Washington, DC, December 9, 2022:
Applications for the Center for Native American Youth's 2023 Champions for Change program are now open. The Champions for Change program recognizes and celebrates 5 Native youth leaders from across the nation who are making positive impacts in their communities. All Native youth are invited to apply!
The Champions for Change program acknowledges the efforts of young Native leaders, supports their leadership growth, enhances their network, and provides opportunities for advocacy at a national level. The program is a 1-year commitment and includes a seat on the CNAY youth advisory board. Throughout the year, recipients enhance leadership skills through experienced-based learning, tailored advocacy training, and a culturally immersive curriculum. Champions inspire Native youth across the country to take action and create change in their communities.
Application Deadline: January 6, 2023 
The application includes three parts:  
An Essay
One Peer Recommendation (someone around the applicant's age)
One Adult Recommendation (18 years or older)
To be eligible youth must: 
Self-identify as Native or Indigenous;
Be between the ages of 14 and 24 years old; and
Currently reside within the United States.
Questions? Please view our FAQ or email Program Manager, Cheyenne Brady, at cheyenne.brady@aspeninstitute.org.