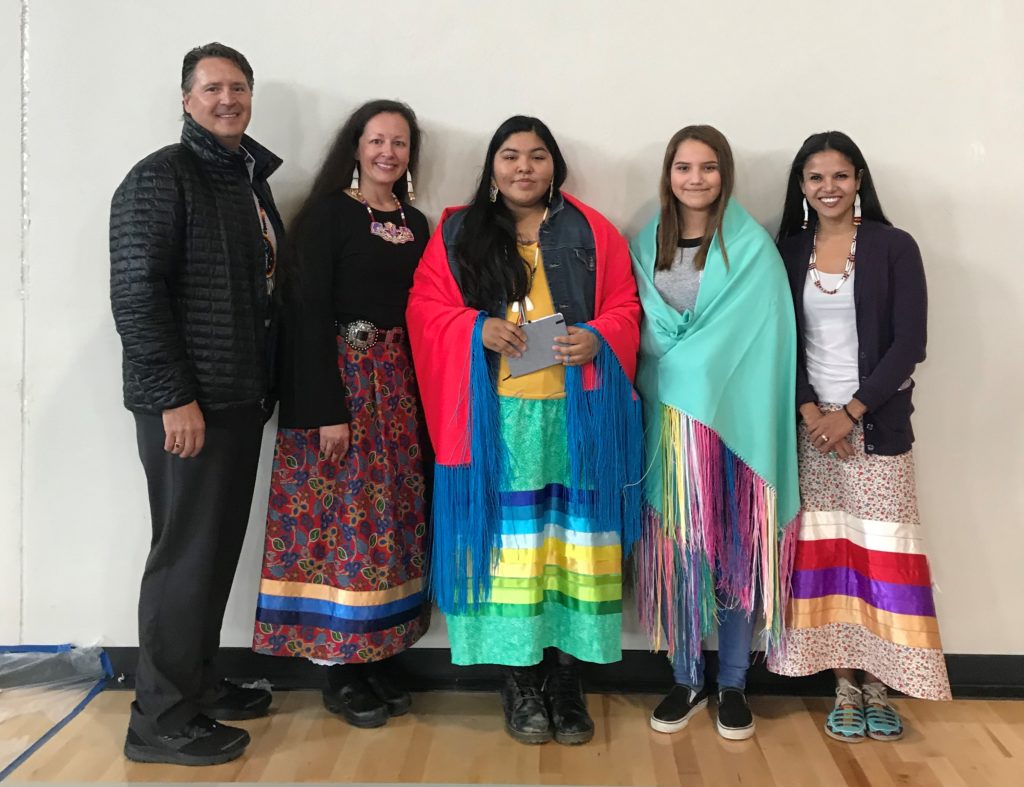 MHA Nation Culture is Cool Event
On October 7th, CNAY's Associate Director Nikki Pitre and Newman's Own Foundation Fellow Jennifer Peacock visited the Mandan, Hidatsa and Arikara nation's (MHA) second annual Culture is Cool event in White Shield, North Dakota on the Fort Berthold reservation. CNAY staff facilitated a breakout session focused on the power of personal story for youth. The session allowed participants to reflect on their personal accomplishments, passions, and the strength of storytelling. Nikki Pitre was able to work alongside MHA Education Department Director Dr. Ruth Swaney preparing two of MHA's Champions for Change, Reilee Lee and Terran Poitra, to speak to their peers about why they are committed to making positive change in their community.
While in North Dakota, Nikki and Jennifer met with many community leaders, educators, and youth. Prior to Culture is Cool, the staff was able to join the President of Nueta Hidatsa Sahnish College, Dr. Twyla Baker, and her team for their Watch Party on election night. On their visit, CNAY was also able to meet with the MHA Education Department to discuss their local Champions for Change program. CNAY joined Monte Fox of Casey Family Programs to meet withElbowoods Memorial Health Centers Dr. Monica Taylor-Desir and Dr. Anita Martin to discuss programming focused
on suicide prevention. Staff was also given the opportunity to join Monte Fox and share a meal with MHA NationCouncilwoman Monica Mayer, M.D. We would like to extend a sincere thank you to all the people and
partners who made this a meaningful trip!