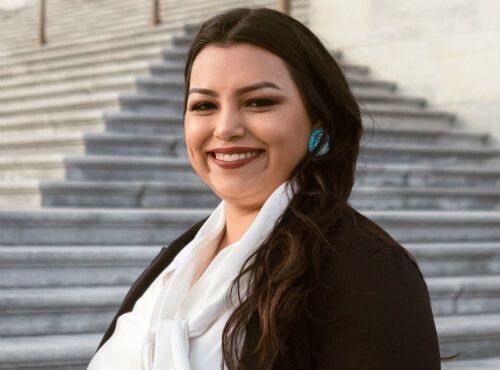 Isabel Coronado Writes about Mass Incarceration of Indigenous Women for Teen Vogue
This is a preview of Isabel's op-ed in Teen Vogue. Click here to read the full story.
In this op-ed, CNAY Champion for Change Isabel Coronado explains the impact of the Justice System on children with incarcerated parents and how she's doing her part to address the mass incarceration of Indigenous peoples in Oklahoma.
My name is Isabel Coronado and I am a citizen of the Mvskoke (Creek) Nation. I am of the wind clan and Thlopthlocco tribal town. I recently turned 22 years old and I am working toward a Master's Degree in Public Health with an emphasis on rural and underserved communities at Oklahoma State University.
I grew up as the child of a single Indigenous teen mother; she gave birth to me when she was 17 years old. Later, she found how harsh the world is —
in order to survive, she turned to illegal activity to support us. I don't blame her for the mistakes she's made, because given her situation and environment, I'm happy she made it out alive.