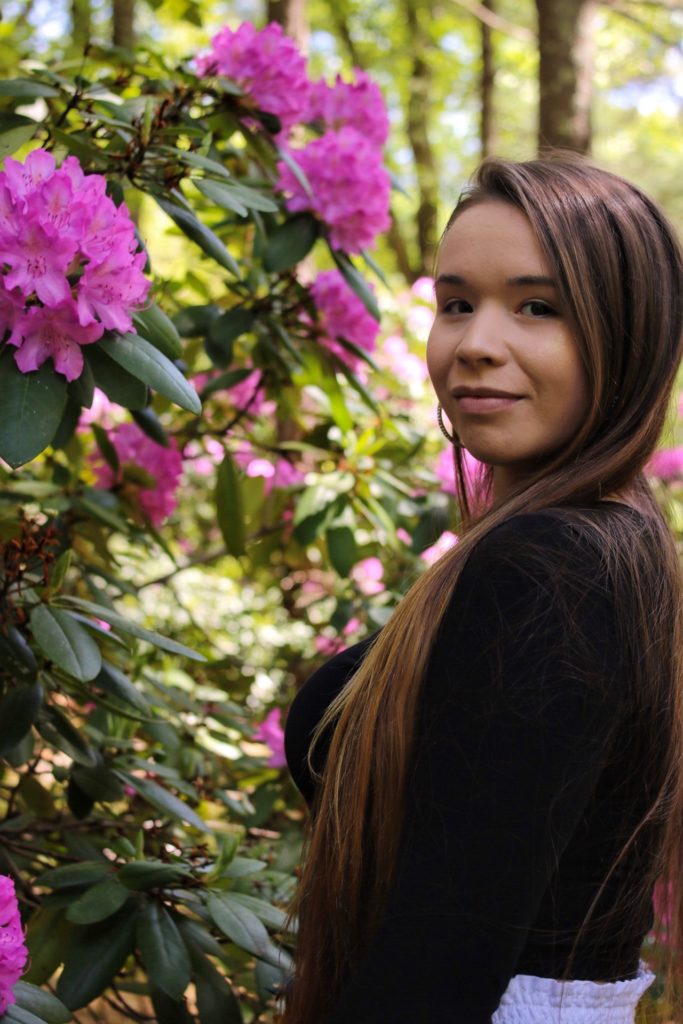 Q & A with 2019 Champion, Madison lokennoronha:wi White
Madison is 23 years old. She is from Akwesasne, New York and is a proud member of the Mohawk Territory of Akwesasne. Madison is currently a student attending St. Clair College.
What issues affecting Native youth are you passionate about?
Native youth often struggle to find their identity and role in a mainstream world. There are social issues and inequalities in society that fuel our further assimilation. We need to remove hateful language, such as the overly-used term "savage" from every day vocabularies. I want to embrace the positivity of Native Identity while raising awareness of how celebrities/influencers alike are promoting that derogatory word.
What does being a 2019 Champion for Change mean to you?
Change. That is the ultimate goal I am aiming for. To be able to gain the resources and skills to bring opportunities like this to my community and to
show other Native youth how far a kid from the reservation can make it when their dreams meet their ambitions. Having this opportunity to voice our struggles opens a conversation to address to the world the multiple struggles in Native communities – to show the world that we are still here, and we aren't the stereotypes you've been programmed to expect.
What are you most excited about for Champions for Change Week?
I am excited to hear the stories of other Native youth from across the continent. I love meeting people from other nations because you find similarities amongst other tribes, and it's a constant reminder of how connected we are in terms of lifestyle and traditions.
If you had to tell Native youth one thing, what would it be?
Remember that protecting our traditions, culture, and language cost our ancestors their lives. Use their strength, nobility when you are practicing, or
re-learning your Native identity. You are not alone in this world; those ancestors are with you every step of the way – and they are proud of you.
As much as we have intergenerational trauma, we also have blood memory. Your ancestors gave everything to preserve the culture for you. Keep it going for the next generations.
What is a fun fact about you or your community?
The phrase "bury the hatchet" when ending an argument comes from the creation of the Haudenosaunee Confederacy. Prior to the arrival of Explorers, the Mohawk, Onieda, Onondaga, Cayuga and Seneca tribes ended their wars, and buried their war hatchets.
From Feb. 4th to Feb. 8th, the Center for Native American Youth will be highlighting the stories of our 2019 Champions for Change. Champions for Change serve as representatives of the next generations of leaders in Indian Country.
Join Madison and the other 2019 Champions for Change for a public event and discussion at the Aspen Institute on Tuesday Feb. 12th. Following the panel discussion with the Champions for Change, the Center for Native American Youth will hold its annual anniversary reception at the Capitol Hilton hotel from 5-7pm.
RSVP for the panel discussion with the Champions for Change here.
RSVP for the CNAY Anniversary Reception here.