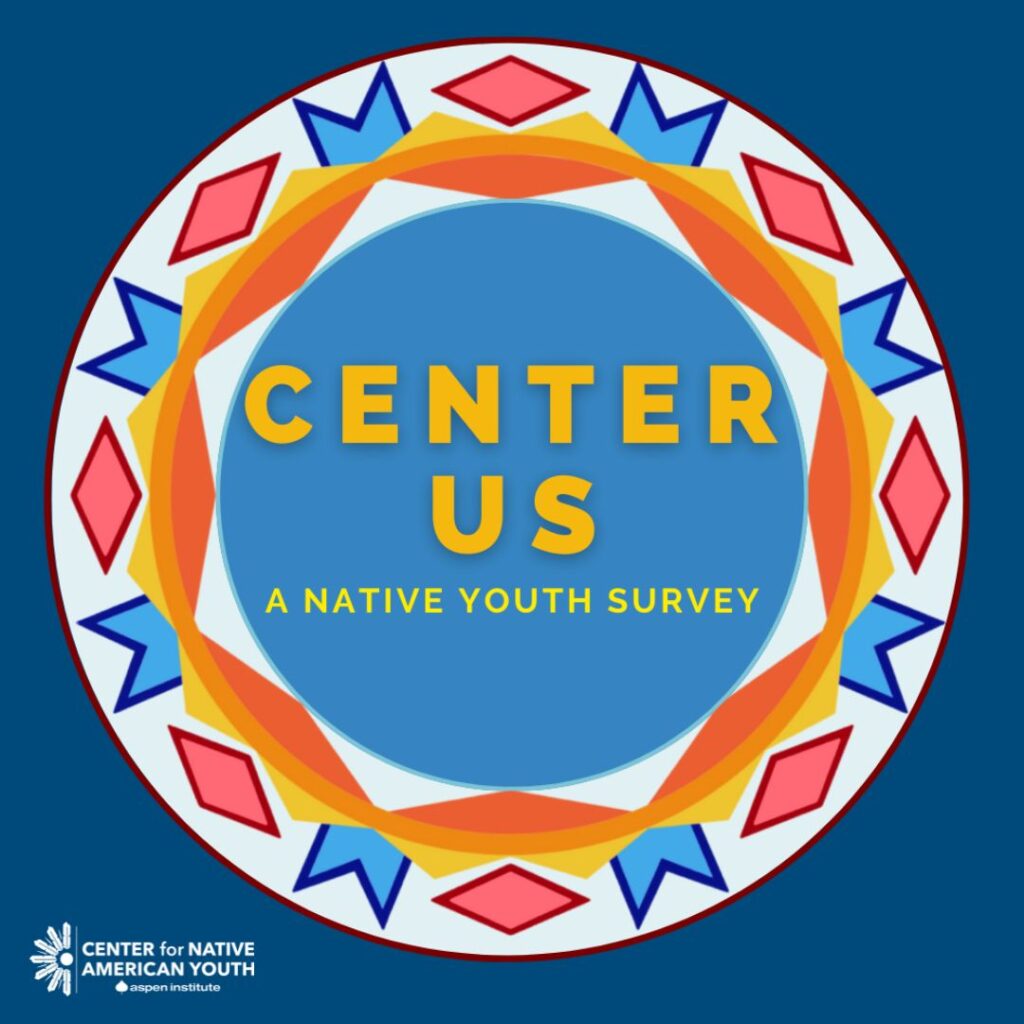 Announcing Center Us: A Native Youth Survey
The Center for Native American Youth (CNAY) is proud to launch Center Us: A Native Youth Survey. The survey seeks to gather data to better understand the strength, resiliency, and priorities of Native American youth across the nation. Through this survey, Native youth have the opportunity to define their needs regarding leadership, education, cultural resources, mental health, civic engagement, and more.
"Our young people have a voice, and it is our hope that the Center Us survey will be a vessel and a mechanism for them to use it," said CNAY Executive Director Nikki Santos. "The data will be returned to Native youth and their communities, shared with policy makers, elected officials, strengthen our youth programming and create lasting impacts for Native people."
The survey was made possible through partnership with the Urban Indian Health Institute (UIHI). The institute is dedicated to decolonizing data to create opportunities for cultural restoration, data stewardship and collaborative partnerships.

"Native Youth: taking the Center Us survey is an act of resiliency and resistance. Together, we must continue to fight data genocide by gathering data for us, by us. When you take this survey, you ensure your voice is heard and provide opportunities for programs to be guided by you," said UIHI Director Abigail Echo-Hawk. "Our ancestors survived to get us here today, and through you we continue to not only survive but to thrive. Be part of the movement. Take the survey today."
As a society, we have a collective responsibility to the future generations. It is CNAY's hope that the future of Indigenous data reflects Native youth participating in data collection and ensuring data sovereignty. Through this participation Native youth perspective will continue to be uplifted and at the forefront of decisions affecting Native youth. Through the Center Us survey, the bright future our youth wish to create is looked to by centering their voice.

All Native youth, ages 18 to 24 years of age, are encouraged to complete the survey! All participants will have the opportunity to be entered into a raffle to win various items that represent Native culture.