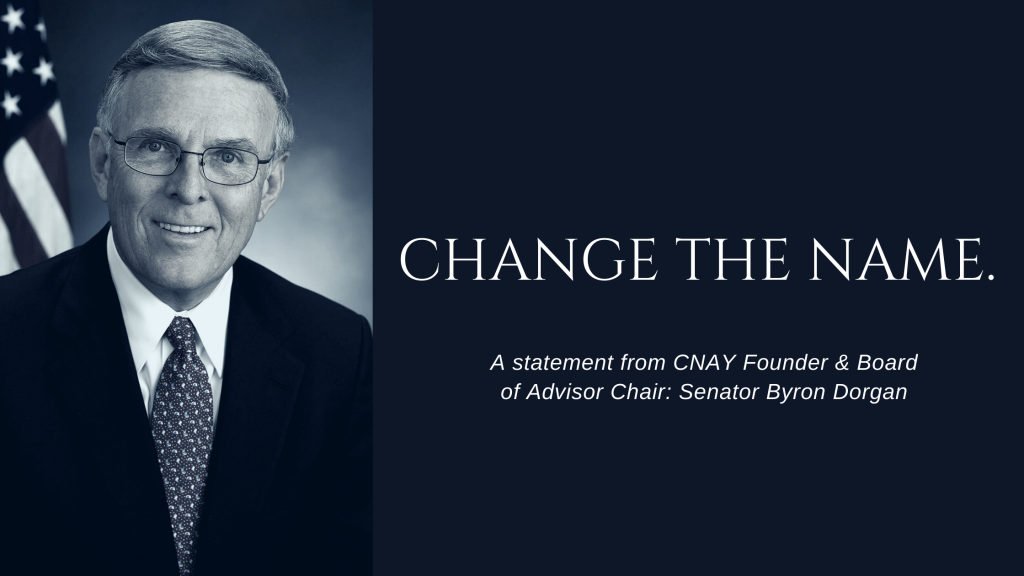 Change the Name
Last month's removal of the statue of former Washington football team owner was a long time coming. Marshall was a man who opposed racial integration and refused to sign black athletes until forced to do so by the government. The statue was removed on Juneteenth, the same date which is observed to end slavery in the United States. As Americans, we can no longer celebrate those who deny racial equality. Though the removal is a start, but there is one more piece of Marshall's handiwork that needs to be removed as well, the Washington football team name which he named the "R*dsk*ns".
"R*dsk*n" is a racial slur that offends and disrespects Native Americans. At the Center for Native American Youth, we consistently hear from young Native Americans about how the continued use of this name for a professional sports team demeans them as humans and shows a complete disregard and insensitivity to the harsh history this country has with its Indigenous peoples who continue to live on today. Our current youth speak on the issue in a recent Teen Vogue article.
Corporate sponsors of the NFL are finally taking action to push for racial justice and equity. PepsiCo, Bank of America, FedEx and Nike are now supporting changing the name. Walmart released a statement that they will no longer sell Washington football team merchandise in their store. Prior to losing sponsors, Dan Snyder strongly opposed changing the name since taking ownership of the football team in 1999. NFL Commissioner Rodger Goodell and Redskins owner Dan Snyder have a responsibility to do what is right and change the name. Change it NOW. We cannot continue to disrespect Native American people with this racial slur as a mascot.