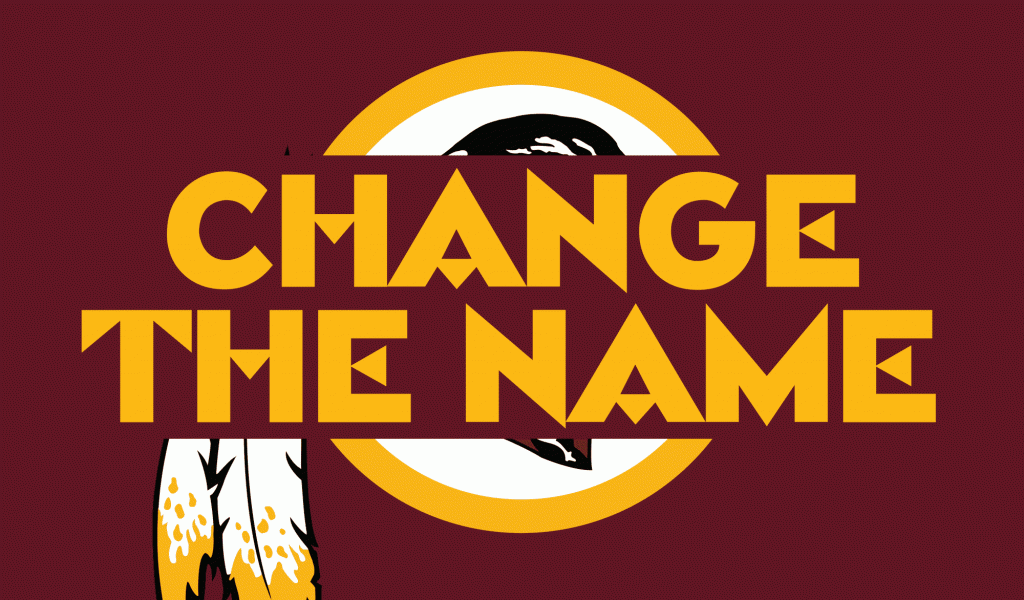 Open Letter to NFL Commissioner Goodell and R*dsk*ns owner Dan Snyder
Image Courtesy of IllumiNative
July 8, 2020
Dear Dan Snyder and NFL Commissioner Rodger Goodell,
As Native American youth, we live and thrive well beyond any caricature or stereotype. We look toward a future where we only see ourselves manifested in power and brilliance. Yet, for decades, Native American youth have lived in the shadows of racist mascots that reflect not how we see ourselves, but how this country has looked upon us since the arrival of the first European invaders, looters, and thieves.
Racist mascots keep us from seeing ourselves as the true leaders, changemakers, and knowledge keepers we are. We cannot see ourselves reflected positively when racists mascots named after slurs continue to mock the pain and struggle of our ancestors; a pain that still exists in our blood and memory. We will no longer wait for change while the NFL, the Washington football team, or any other stakeholder continues to stand for the perpetuation of racism, while hiding behind an image and name that was born from hate.
We know racist mascots harm us. Stephanie Fryberg (Tulalip), an acclaimed researcher and University of Michigan professor, proved this when she conducted research that demonstrates the psychological harm caused by racist mascots. She found that these representations negatively impact Indigenous youth's self-esteem, feelings of personal and community worth, and aspirations for achievement. This is our reality when racists mascots still remain.
We have seen within this generation that Indigenous excellence is transforming and reclaiming spaces, especially in our nation's capital, with Indigenous representation in congress and museums that reflect our many powerful nations. Organizations like the Center for Native American Youth, which we as a collective represent, are dedicated to the advancement of Indigenous communities, and so much more. There is only one way forward for this city and this country; celebrating tribal sovereignty and resilience with ending racist mascots everywhere. This must begin with the NFL and the Washington team acknowledging their role in denying us our humanity and committing to uplift our voices by changing the name.
This stolen land called America is in a pivotal moment where it must choose to face its destructive, colonial, and white supremacist history and commit to reconciliation and truth today and into the future. It must choose to value Indigenous voices, lives, and futures over the perpetuation of racist mascots that actively harm young Indigenous people.
As Native American youth, we are powerful. We are resilient, we are unbroken, and we will be silenced no more. We are not your mascot. The Center for Native American Youth's Youth Advisory Board has one request for you, Commissioner Goodell and Mr. Snyder: Change the name.
In expectation,
The Youth Advisory Board, Center for Native American Youth at the Aspen Institute.