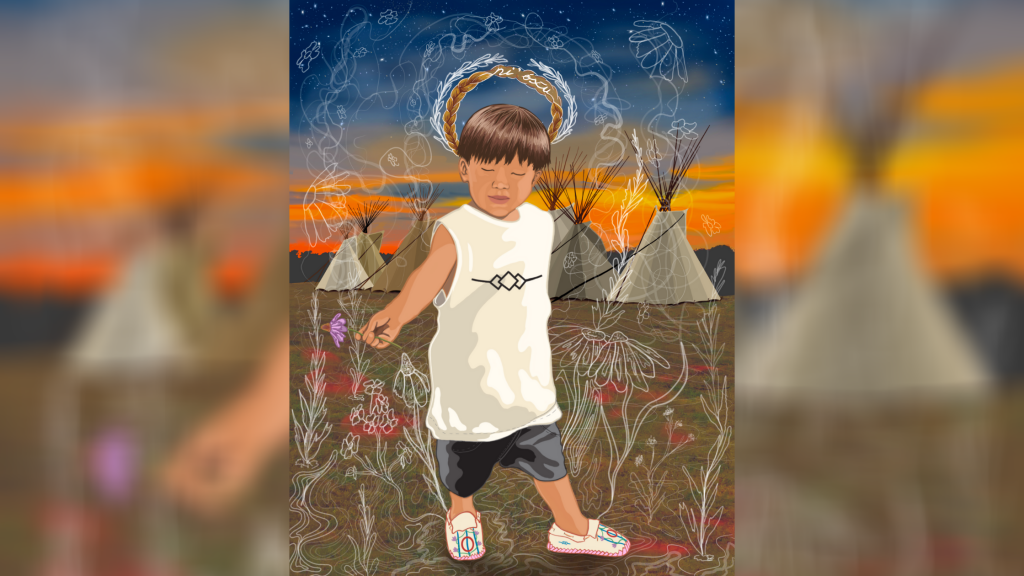 CNAY & NCAI Celebrate the 2020 Creative Native Winners
FOR IMMEDIATE RELEASE
Washington, DC: November 13, 2020—The Aspen Institute's Center for Native American Youth (CNAY) is proud to announce the winners of the third annual Creative Native Call for Art in partnership with the National Congress of American Indians (NCAI). Creative Native is a call for art launched in 2018 to support Native American artists ages 5-24. For the second year, NCAI and CNAY have partnered to expand this opportunity and platform for Native artists. The 2020 prompt focuses on the strength and resilience of Native youth: Native youth are medicine. Where do you get your strength from?
From throughout the country, young people submitted their artistic response to the prompt. All submissions will be displayed in a virtual gallery. Winners from each age category receive a $250 award. The grand prize winner will be featured as the cover artist for CNAY's Annual State of Native Youth Report. Submissions will be featured on the NCAI website and have special mentions on social media.
"We are continually inspired by the work of Native youth. This year's call for art is affirmation that Native American youth are medicine," says CNAY Executive Director Nikki Pitre, "we are grateful to our relative at the National Congress of American Indian for their continued partnership on this meaningful project."
"NCAI strives to support events which bring youth together on a national scale and we take every opportunity to celebrate youth achievements," says NCAI CEO Kevin Allis. "This artwork gives us an opportunity to look at the world through the eyes of our youth and we are proud to continue partnering with CNAY to lift up this beautiful work. NCAI congratulates the winning artists and all the youth participants."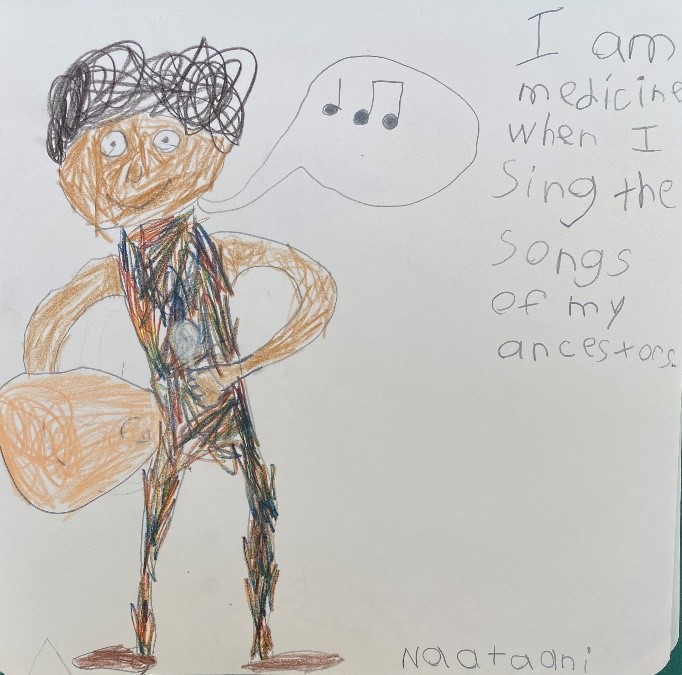 Naataani
5-9 Years Old Winner
8 years old, Navajo
Naataani is an 8-year-old in 3rd grade. He performs often by singing or drumming for events. He has advocated for Native American issues such educational rights, pipeline placement, water rights & recognition of Indigenous Peoples Day in his area. Naataani knows that he makes his grandparents hearts and minds happy when he carries on traditions of singing songs and speaking his language.
Kharma
10-14 Years Old Winner
11 years old, Navajo
Kharma is an 11-year-old who loves music, basketball, art, science, English Language Arts, and her cat, Lucy. She is an only child being raised by her mother and is close to her maternal side of her family that encourages her academically and in her extra-curricular activities. She enjoys volunteering at Feed My Starving Children with her mom and friends. Kharma enjoys making up her own choreography to music and traveling with her mother.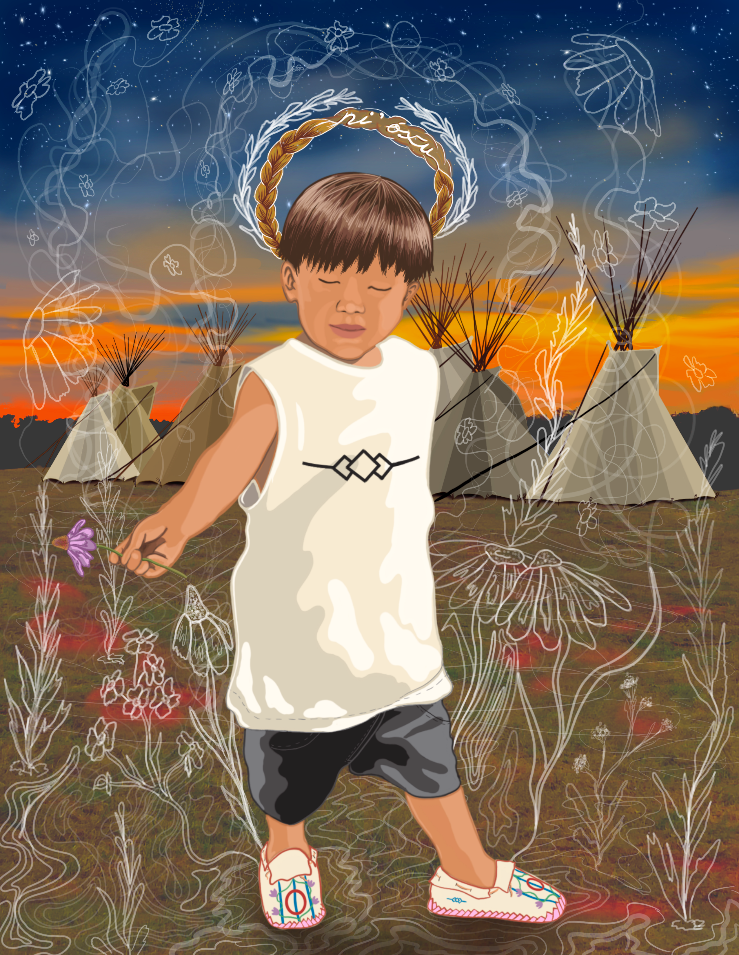 Tvli Birdshead
15-19 Years Old – Grand Prize Winner
19 years old, Cheyenne, Arapaho, Choctaw, Chickasaw, & Oglala
Tvli is sophomore at the Institute of American Indian Arts, working towards his Bachelor of Fine Arts, majoring in Studio Arts, and plan to work with Native Youth in his community after graduating. His work is both a reflection of his life and what it means to me to be Two-Spirit. Because of colonization, Tvli has felt unaccepted and disregarded by his own family. To help heal others, he uses many creative platforms by making videos, digital works, paintings, and drawings. Through his artwork, Tvli aspires to help heal others from the physical, mental, and intergenerational trauma his viewers have endured.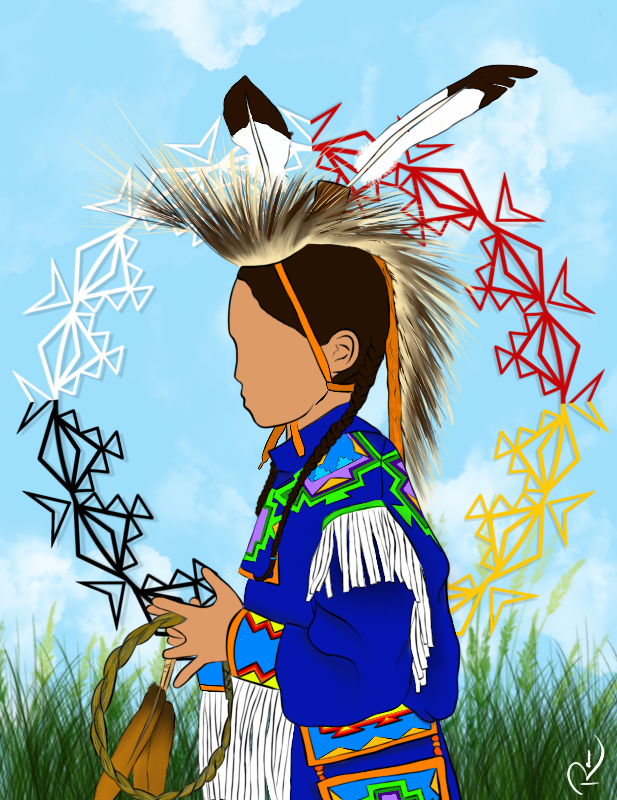 Raven Dial-Stanley
20-24 Years Old Winner
22 years old, Lumbee
Henrietta Raven Dial-Stanley is an enrolled member of the Lumbee tribe of North Carolina; largest tribe east of the Mississippi River. Even though her lineage comes from Pembroke, NC she currently resides in Greensboro, NC. Raven has been diligently working in Native American affairs for most of her life. In 2018-2019 she served as Miss Indian North Carolina where she became an ambassador for all the indigenous people in the state. In all aspects of her being she employs optimism and creativity. Therefore, Raven uses her artistry to tell the story of her people and their presence.
###
The Center for Native American Youth and the National Congress of American Indians is grateful to each submission to our annual Call for Art. Native youth are medicine, thank you for sharing your strength with us.### About Center for Native American Youth The Center for Native American Youth is a national education and advocacy organization working to improve the health, safety, and overall well-being of Native American youth ages 24 and under. Founded by former US Senator Byron Dorgan, Center for Native American Youth is a policy program within the Aspen Institute, headquartered in Washington, DC. While a part of the Aspen Institute, Center for Native American Youth is also overseen by a Board of Advisors. We strive to bring greater national attention to the issues facing Native American youth while fostering community-driven solutions, with special emphasis on youth suicide prevention. To learn more, visit www.cnay.org.
About the National Congress of American Indians Founded in 1944, the National Congress of American Indians is the oldest, largest and most representative American Indian and Alaska Native organization in the country. NCAI advocates on behalf of tribal governments and communities, promoting strong tribal-federal government-to-government policies, and promoting a better understanding among the general public regarding American Indian and Alaska Native governments, people and rights. For more information, visit www.ncai.org.