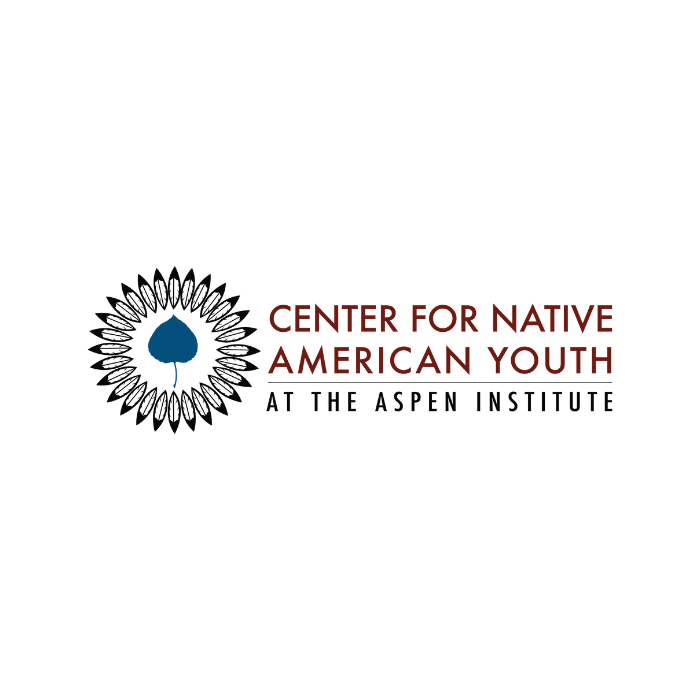 CNAY's Champions for Change speak at the Food and Agriculture Organization of the United Nations
October 1, 2021 The Center for Native American Youth (CNAY) Youth Advisory Board Chair, Anthony Tamez-Pochel (Wuskwi Sipihk First Nations Cree & Sicangu Lakota) and 2019 Champion for Change, Shandiin Herrera (Navajo Nation), and CNAY Senior Program Associate Jennifer Peacock spoke at the pre-COP26 panel, Voices of Indigenous Youth as Agents of Change roundtable.
This roundtable event focused on convening global leaders working to address the unique ways COVID-19 and climate change impacted Indigenous food systems. Opening remarks included Dr. Ould-Dada, who is currently Deputy Director in the Climate and Environment Division at the FAO. Another global leader, Veronica Ellis, currently positioned at the Ministry for Primary Industries at New Zealand, opened with a keynote speech celebrating the power of ancestral knowledge.
The Center for Native American Youth focused on amplifying the resiliency and strength of Native youth across the United States. "Native youth are Indigenizing their diet, they are working alongside their elders, they are writing policies to secure land for a garden and combating climate change through food," shares Jennifer Peacock. She ended her keynote address with a call to action to the international audience, "Today I challenge us all to better trust in youth led solutions and movements. We must normalize and uplift traditional ecological knowledge and ensure we recognize that Indigenous knowledge systems are equitable to other modes of learning."
Antony Tamez-Pochel was one of six speakers at this roundtable to discuss the work of Chi-Nations Youth Council. Chi-Nations Youth Council worked to establish a garden to ensure their community could learn about their culture, grow traditional foods and medicines. Amid the pandemic, the council recognized that many of the food boxes provided to the community lacked fresh produce. "The boxes were full of nonperishable foods, things that were not healthy. We thought, what would our ancestors turn to in a time like this? One thing we return to as Native people is traditional foods and medicines."
The mutual aid work of the council ensured their community could receive fresh, traditional foods. Chi-Nations Youth Council provided berries, medicines, and critical household items. Anthony went on to share one of the largest lessons he experienced from their organizing efforts. "When you give to Native people, respect Native peoples autonomy, and you let them do what they need to do with the land, they will take care of their people and get done what needs to get done. It was Native youth that showed up for our people during the pandemic."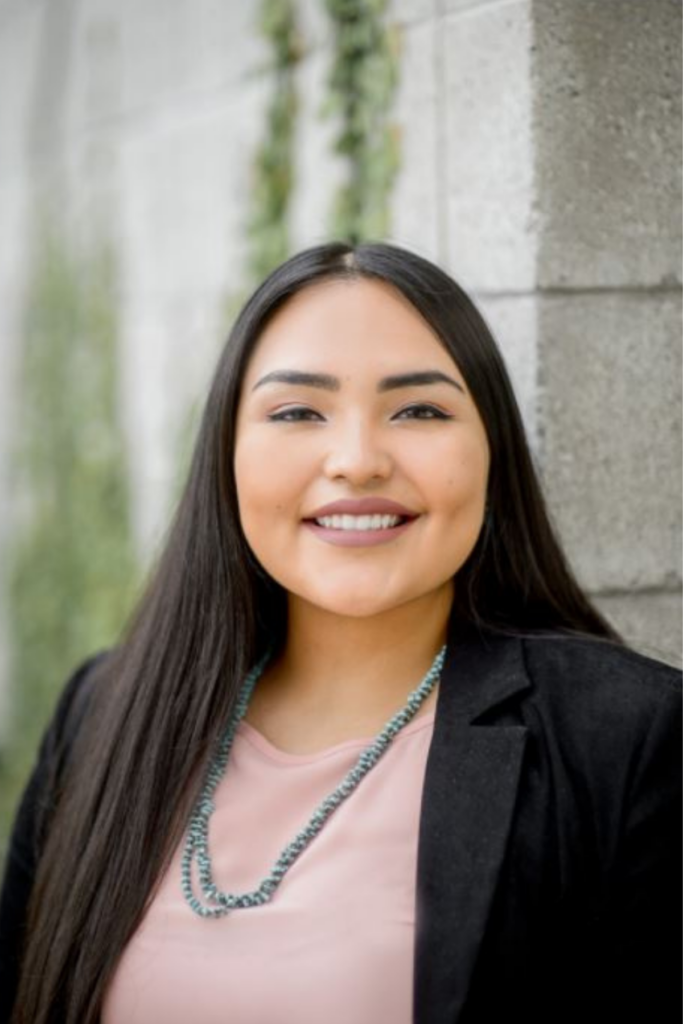 Shandiin Herrera recognized the importance of supporting her community during the pandemic. Shandiin spoke of the creation of the Navajo & Hopi Families COVID-19 Relief Fund and its impact throughout the Navajo Nation. In her presentation, Shandiin explained the underlying systemic issues the pandemic exacerbated such as infrastructural challenges. "When we are talking about food security, although our land base is 24,000 miles, there are only thirteen grocery stores in the Navajo Nation." Shandiin went on to address the link between climate change and food systems within her community, "We have seen the change in climate that has resulted in less rainfall and water access for our community members. This has led to a reduction in farming and gardening practices that have long existed." The Navajo Nation was drastically impacted by the pandemic which caused many to step up to protect their relatives. "We saw the emergence of Indigenous women and youth leadership. Through the Hopi Relief Fund, we raised funds to purchase food for our families." The organization provided multiple programs, including food distribution, PPE and hand washing stations. "We were able to make sure people had resources through our organization and raised $18 million dollars, while providing $10 million in direct relief services."
Both Anthony and Shandiin championed the power of community in their presentation. "What I'm most proud of is the initiative and leadership that emerged in our community. It showcased that we have the solutions to the challenges in our community. We know our communities best and we can mobilize to restore balance and beauty through collective action," Shandiin shared.
This event also launched the FAO report: Indigenous youth as agents of change – Actions of Indigenous youth in local food systems during times of adversity. Both Shandiin and Anthony had the opportunity to provide a case study to the report for an in-depth narrative on their work. We are thankful to the FAO for this opportunity to highlight the many ways Native youth continue to be agents of change in their community.