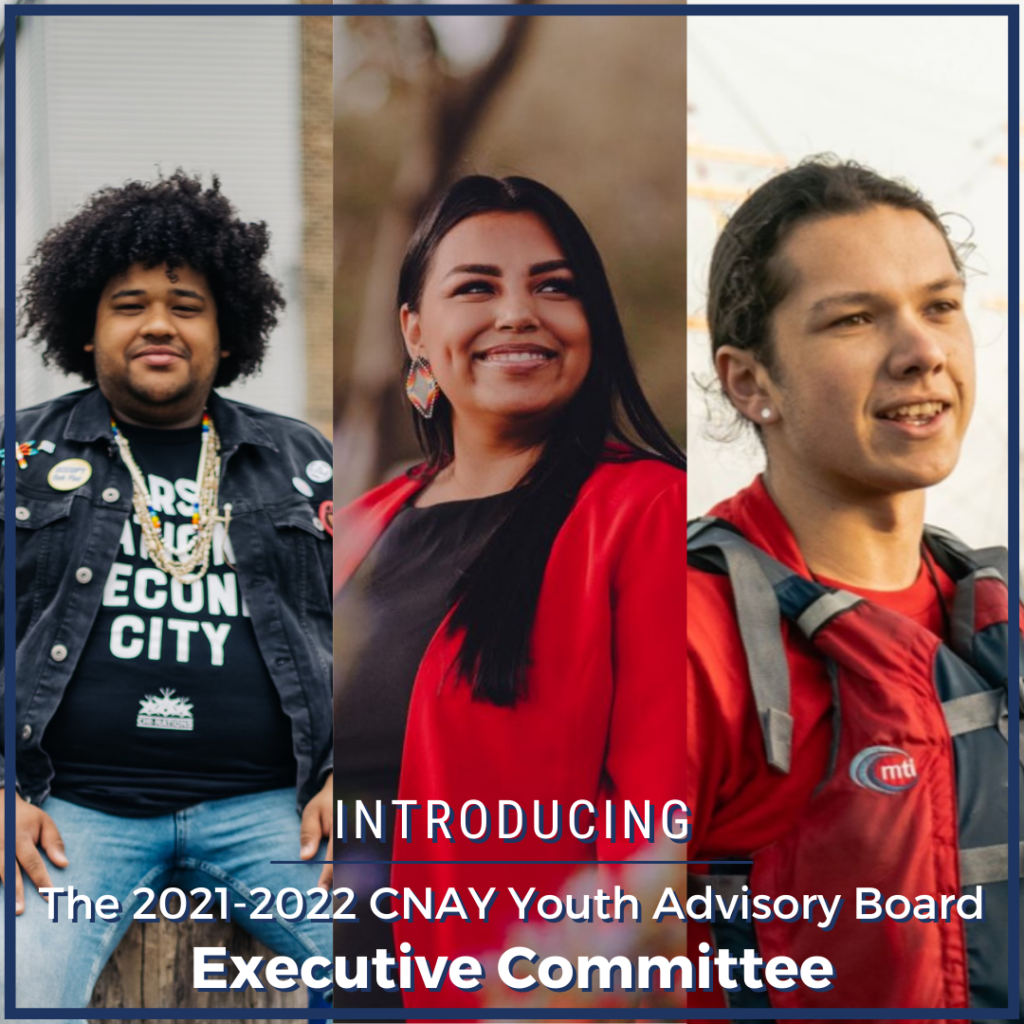 CNAY's Youth Advisory Board Announces 2021-2022 Executive Committee
The Center for Native American Youth (CNAY) is guided and informed by the CNAY Youth Advisory Board (YAB). This advisory board consists of Native youth leaders, from across the nation, dedicated to the center's mission of improving the health, safety and overall well-being of the Native American youth population.
Each year, the YAB holds elections for the executive positions of chair, vice chair and secretary. These elected officers provide leadership to the organization and to their fellow board members. This year, elections were hosted virtually on July 30, 2021. Candidates had the opportunity to introduce themselves and share their platforms and ideas to progress the organization. Upon completion of candidate speeches, members had one week to vote on who would become their 2021-2022 executive committee.
Anthony Tamez- Pochel (Wuskwi Sipihk First Nations Cree & Sicangu Lakota) was elected as chair. Anthony is a former YAB Vice Chair and former CNAY Champion for Change. As chair, he will be responsible for managing and providing leadership to the YAB. He will also serve as the primary liaison between the YAB, CNAY staff and the CNAY Board of Advisors. "Serving with Indigenous youth from around the nation has been a pleasure and once-in-a-lifetime honor," says Tamez-Pochel. "It is a privilege to have been chosen Chair by my colleagues, Indigenous leaders from throughout the nation. I am eager for the year ahead!"
Isabel Coronado (Mvskoke (Creek) Nation) was elected as vice chair. In her new position, Isabel will serve as direct support to the chair and will attend quarterly meetings with CNAY's Board of Advisors. "I am excited to start this new journey as Vice Chair of the CNAY YAB," says Coronado. "The YAB has been influential in my journey as a youth advocate for children of incarcerated parents. My hope for this next year is to continue empowering Native youth to drive the change they want to see in their communities by connecting them to opportunities and networks. We have the most amazing generation of Native youth leading Indian Country!"
Owen Oliver (Quinault (Chinook) and Isleta Pueblo) was elected to a second term as secretary. In this role, he will again be responsible for documenting meetings and correspondence between the YAB. "I feel honored to be able to lead my peers as secretary for a second term," says Oliver. "The YAB represents our vision of how to cradle Indigenous youth and their dreams. I am excited to once again get into the work and facilitate those visions from all of our members."
CNAY congratulates all candidates and looks forward to a meaningful year with the newly elected executive committee. For more information about the Youth Advisory Board and its members, you can find it HERE.