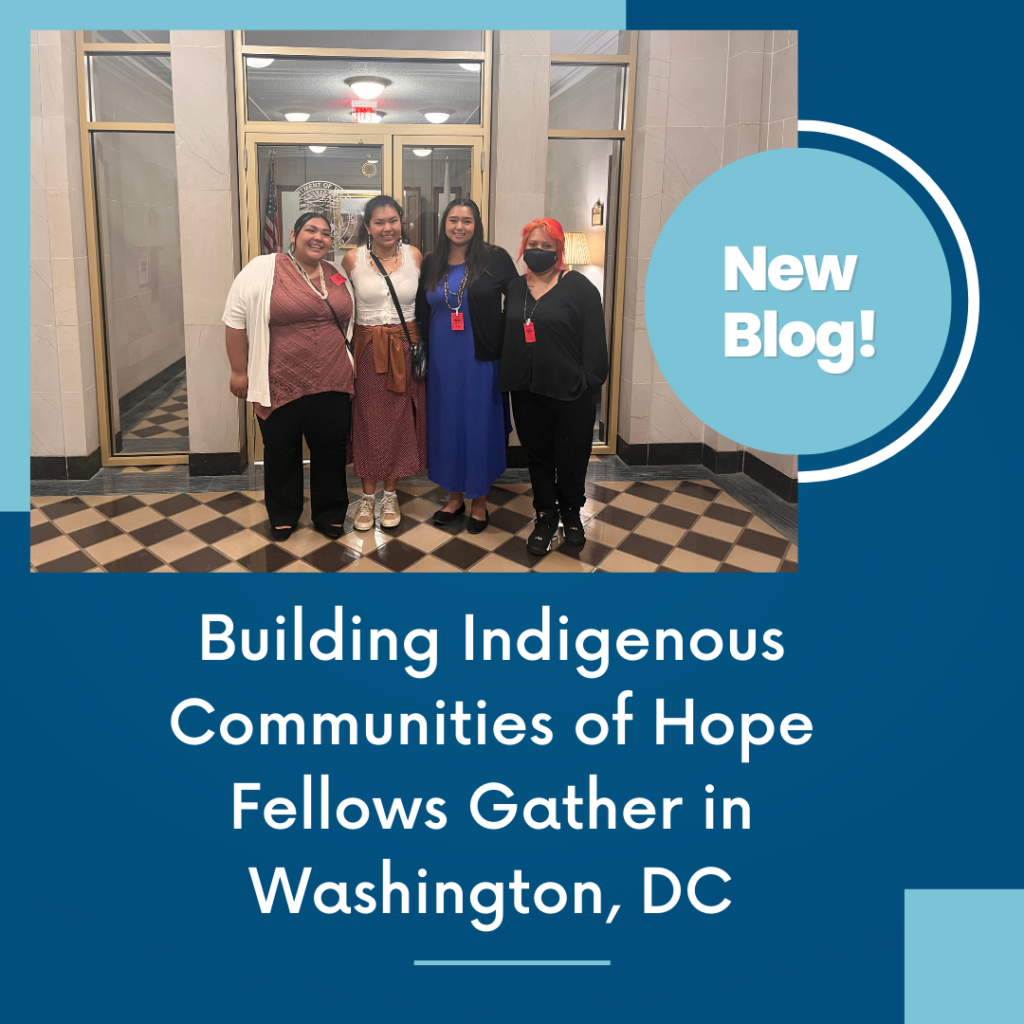 Fellows Gather in Washington, DC
On Monday, July 18, the Center for Native American Youth (CNAY) hosted the inaugural cohort of Building Indigenous Communities of Hope Fellows. This fellowship is designed for Native American youth leaders passionate about transforming the foster care system. The six-month fellowship is done in partnership with Casey Family Programs, NMCAN, and the Indian Child Welfare (ICWA) Law Center. To close the fellowship, fellows, CNAY staff, and our partners gathered in Washington, D.C. for a week of hands-on training, community building, and youth networking events.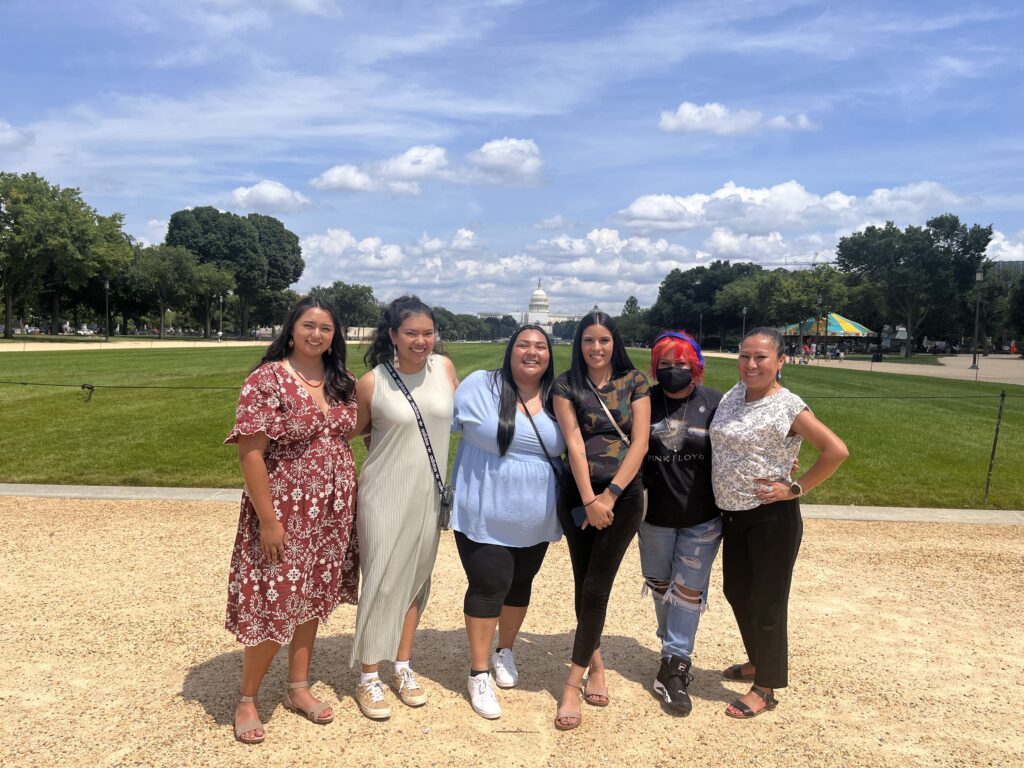 Their time in Washington, D.C. began at the Aspen Institute for a leadership training titled, Leading with the Why. Fellows took time to ground themselves in the good medicine they carry, which includes their personal strength and leadership qualities. Fellow Fawn Robinson (Susanville Indian Rancheria) shared she is understanding, has a positive mindset, and can step out of her comfort zone. While another fellow, Veronica Krupnick (Hopi Tribe), shared she hopes to grow in finding mentors, pursuing her education and exploring her passions. To continue their advocacy skills, fellows sat virtually with Shannon Smith of ICWA Law Center to discuss the regulations and policies that impact the foster care system. The cohort explored the roles, functions, and responsibilities of tribal, state, and federal courts in navigating care. "Right now, both the Children's Bureau and the Administration for Children and Families are indicating that we need to look at the intent of the foster care system. What we need to be doing is building up communities by looking at reunification and looking at how we can strengthen families," Shannon shared. After this session, fellows were able to break for the afternoon and travel to the National Mall with CNAY staff to explore the Smithsonian's.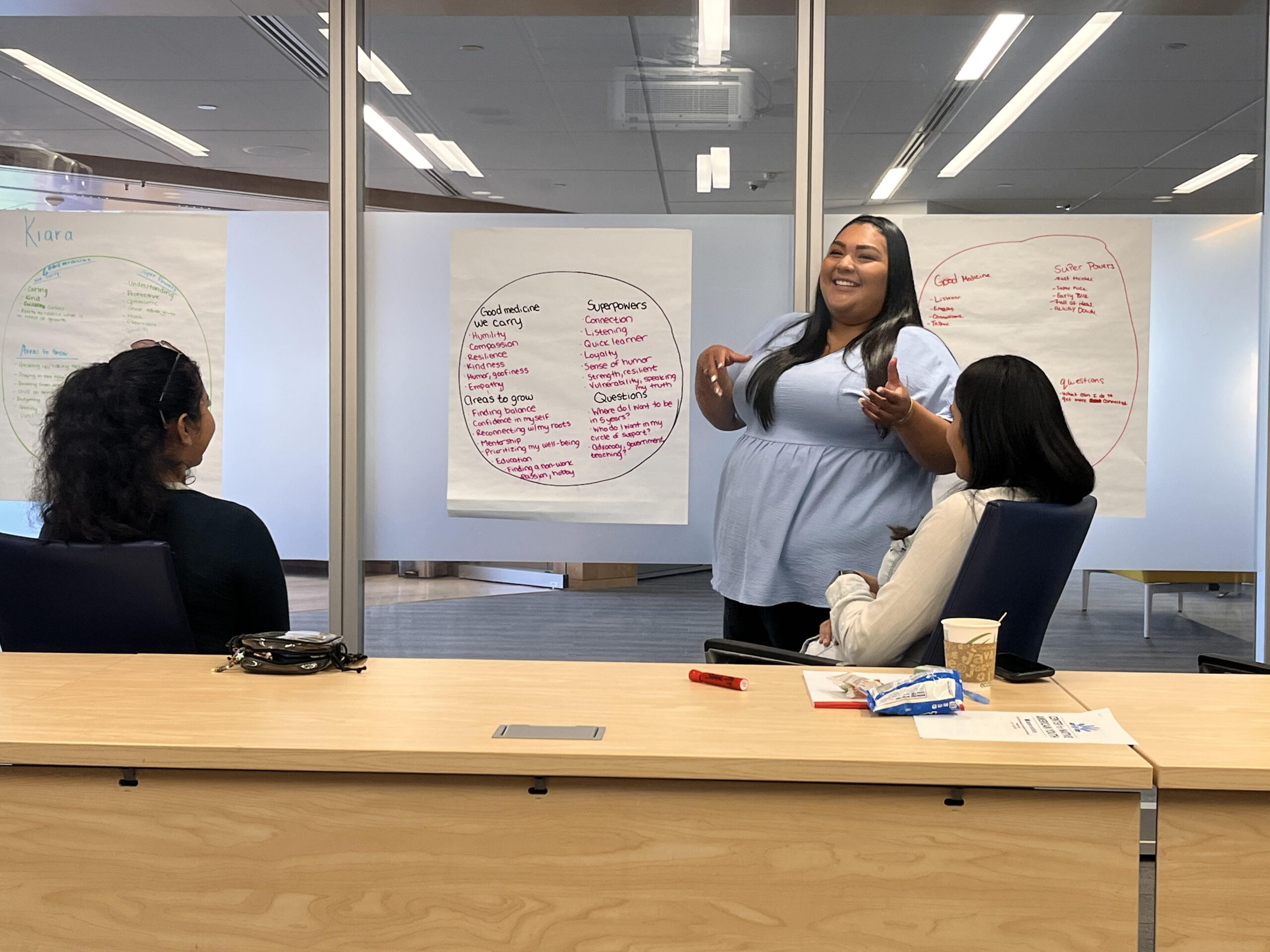 On Tuesday, July 19 fellows began their day focusing on the power of social media for positive change. From effective strategies to discussing how to craft a narrative, fellows learned how to utilize the digital space to advocate for systemic change. Following this workshop, fellows worked with executive director Nikki Pitre (Coeur d'Alene Tribe) in a session titled, Resilience Within. This workshop focused on Indigenous leadership traits and attributes. The cohort identified various Indigenous values, including community, collectivism, humor, and awareness. After reflecting on Indigenous values and leadership, Veronica shared, "I think I get stressed out as the only Native in the room and I feel pressure. This was a good reminder of my strengths and in some ways I feel stronger." We were fortunate to spend the rest of our afternoon touring the United States Interior Department with Justin Giles of the BIA Museum Program. This tour allowed youth to learn of the history and art that makes up the Interior building.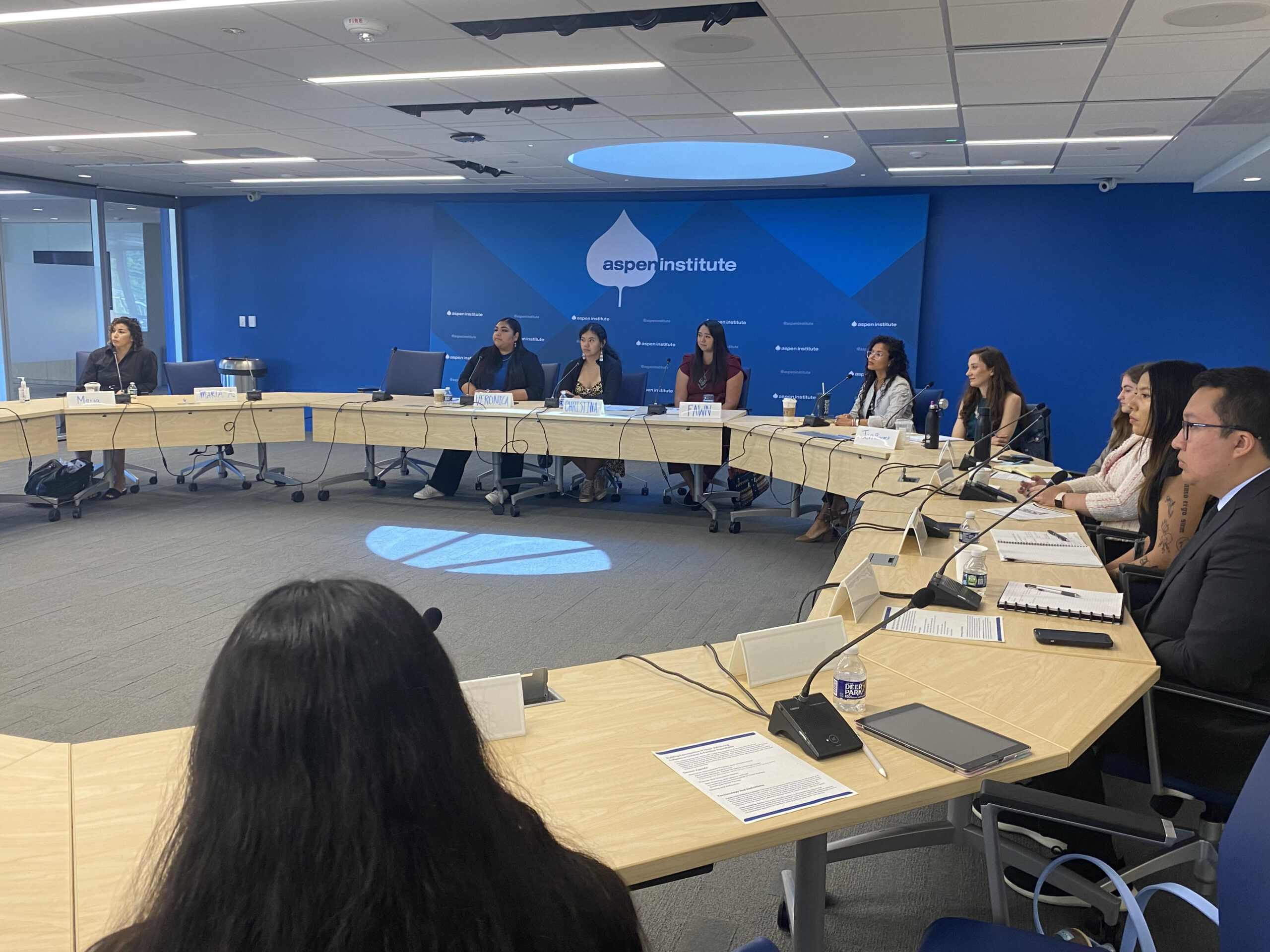 On the cohort's final day in Washington, DC, CNAY hosted a roundtable discussion focused on advancing children and families in Indian Country. We are grateful to have had representatives from the Department of Interior, NMCAN, the Udall Foundation, Casey Family Programs, Health and Human Services, the National Congress of American Indians, and the Natural Resources Subcommittee on Indigenous Peoples of the United States join us. Through this conversation, we focused on discussing best practices for youth engagement and solutions to transform the child welfare system. Fellows discussed the importance of the Indian Child Welfare Act (ICWA) as a foundation to ensure culture remains a protective factor for children in care. Fawn Robinson, who runs a community teen center, discussed how vital culture is to the health and well-being of children. She advised youth in care must receive access to culture, "Any child needs to have access to educational programs to connect them to tribal communities and culture. I've seen that positive change in the teens I work with." Veronica Krupnick shared the importance of connecting child welfare to other systems, including the prison to foster care pipeline. "Parental incarceration and foster care are linked. If you change a parent's story, you change a child's life." This prompted our discussion to highlight the importance of proactive approaches to prevent children entering care. Christina Kaltsukis (Yakama Nation) provided insights into how we can better support and engage young advocates. "Have confidence in our youth and have pure intentions when working with them. Think, what do you hope to get out of the relationship with a young person?" This prompted many to discuss the value of authentic relationships between those who have lived experience and those advocating for a more effective system. Through our conversation, we discovered key themes including building effective advocacy spaces for youth, utilizing culture as prevention, and ensuring cross-sector collaboration.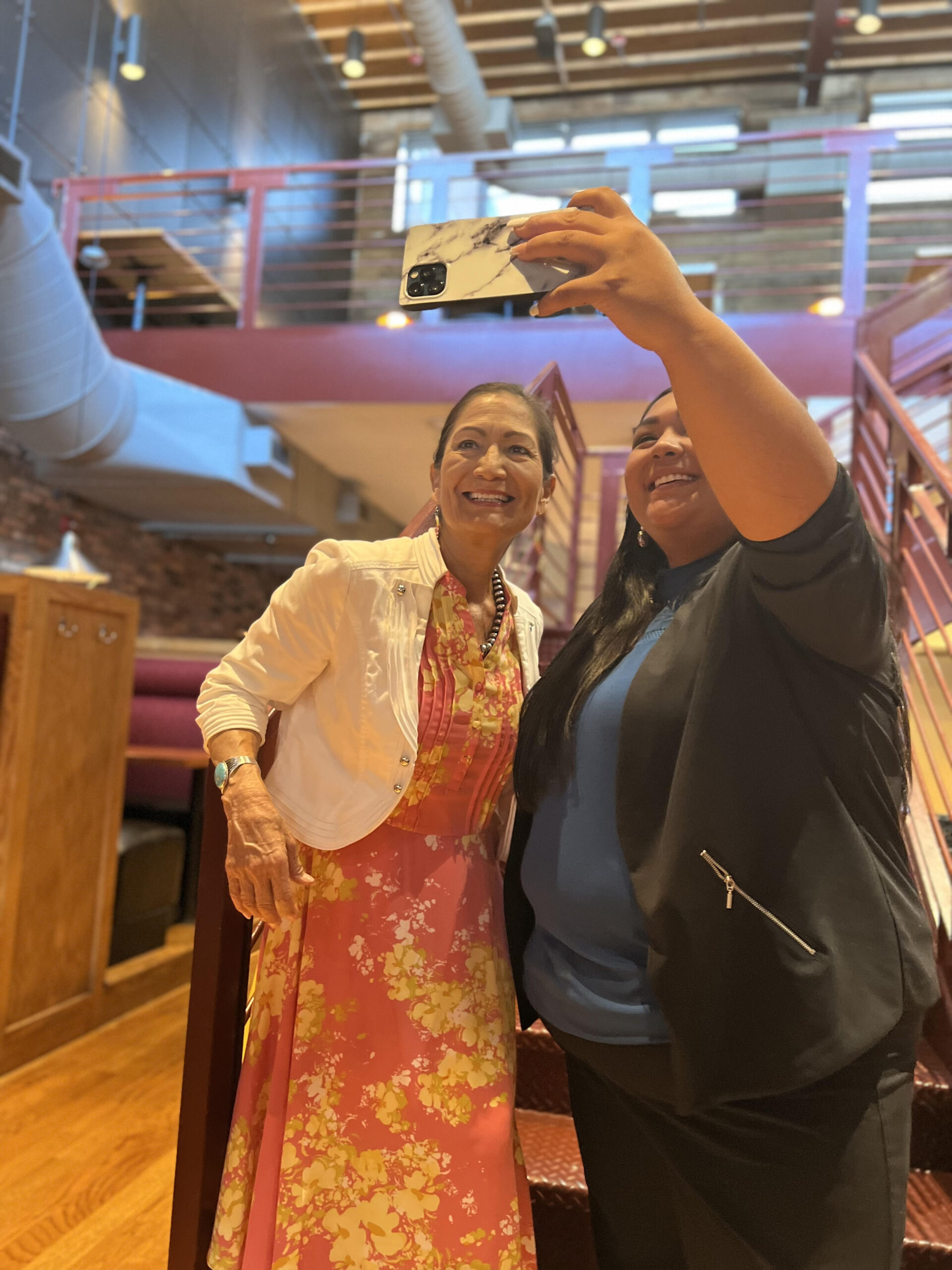 Fellows had their final workshop with director of policy and advocacy, Arika Sánchez of NMCAN. In this training, fellows explored how policy is created and ways to drive systemic change. "Young people are experts in their lives and systems they have experienced. You know what isn't working and how it can be improved," Arika shared. To end their experience in DC, Secretary of the Interior, Deb Haaland (Pueblo of Laguna) surprised the cohort for an intimate lunch and conversation. Secretary Haaland discussed the importance of matriarchs and her journey to holding political office. "You can do it, you just pick your own path," she advised the fellows. Senior advisor Heidi Todacheene (Navajo Nation) joined the conversation as well to share her experience navigating Washington, D.C. and her career path that led her to work closely with the Secretary.
The Center for Native American Youth would like to extend our gratitude to our partners Casey Family Programs, NMCAN, and the ICWA Law Center for making this week possible. We are proud of our inaugural cohort, Christina Kaltsukis, Fawn Robinson, Veronica Krupnick, Wyatt Wilson, and Kiara Jones for their incredible work. If you would like to learn more about the program, you can do so here.