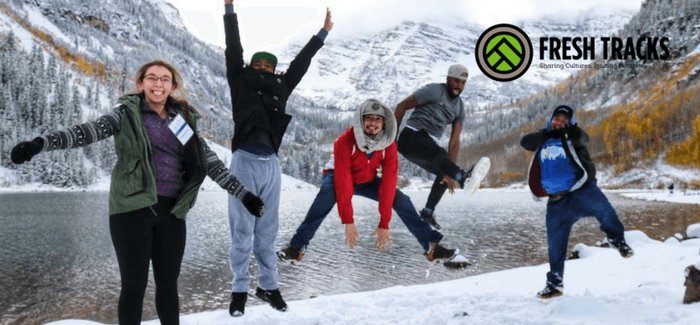 Fresh Tracks Northeast Region Training
Wuneekeesuq! Hello! in the Wampanoag language (pronounced wuh-nee-kee-suck)
This Gen-I Native Opportunities Weekly (NOW) message shares information about the Fresh Tracks Northeast Region Training Expedition.
Fresh Tracks brings youth from urban and Indigenous communities together during a three day expedition, using the outdoors as a background for transformative leadership development. Youth learn valuable organizing skills, create community action plans, and work with CNAY, along with partners at the My Brother's Keeper Alliance at The Obama Foundation and the Children & Nature Network's Natural Leaders, to make a lasting impact on their home communities. The first of four regional trainings will be held in Boston, Massachusetts from June 1-3. Travel, lodging, and meals will be covered for selected participants. 
Applications are due 11:59 PM Pacfic Time on May 1, 2018. Click here to apply! 
Eligibility: Applicants must …
Be from the Northeast region of the US or have ties to a community in the region;

States include: Maine, Vermont, New Hampshire, Massachusetts, Rhode Island, Connecticut, New Jersey, New York, Pennsylvania, Maryland, and Delaware;

Be between the ages of 18 and 24 years old;
Be interested in cross-cultural community-building; and
Have a desire to create change in their communities.
To Apply: Complete
the online application and be prepared to discuss what the following topics mean to you through brief written responses (100-200 words):
Civic engagement;
Cultural competency;
Hometown stewardship;
Leadership; and
The importance of connecting people with nature.
Note: Please enter "Center for Native American Youth" as the nominating organization on your application.
Questions? Email Bettina Gonzalez bettina.gonzalez@aspeninstitute.org or CJ Goulding cj@childrenandnature.org.