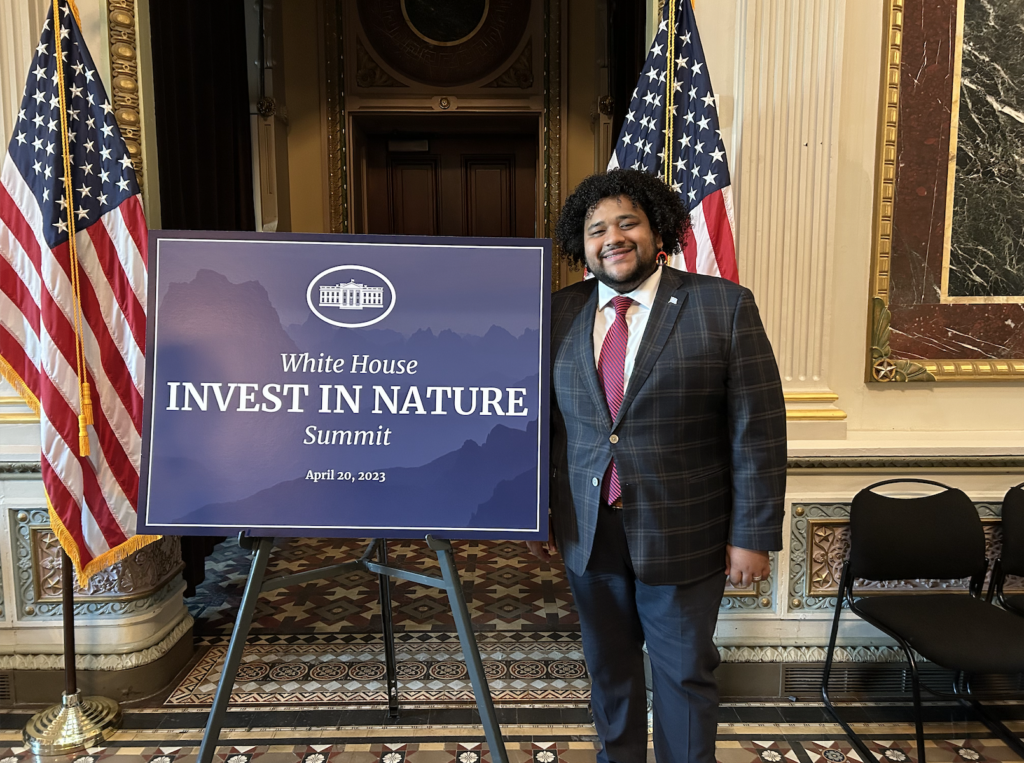 Investing in Nature for a Sustainable Future: Reflections from the White House Office of Science and Technology Summit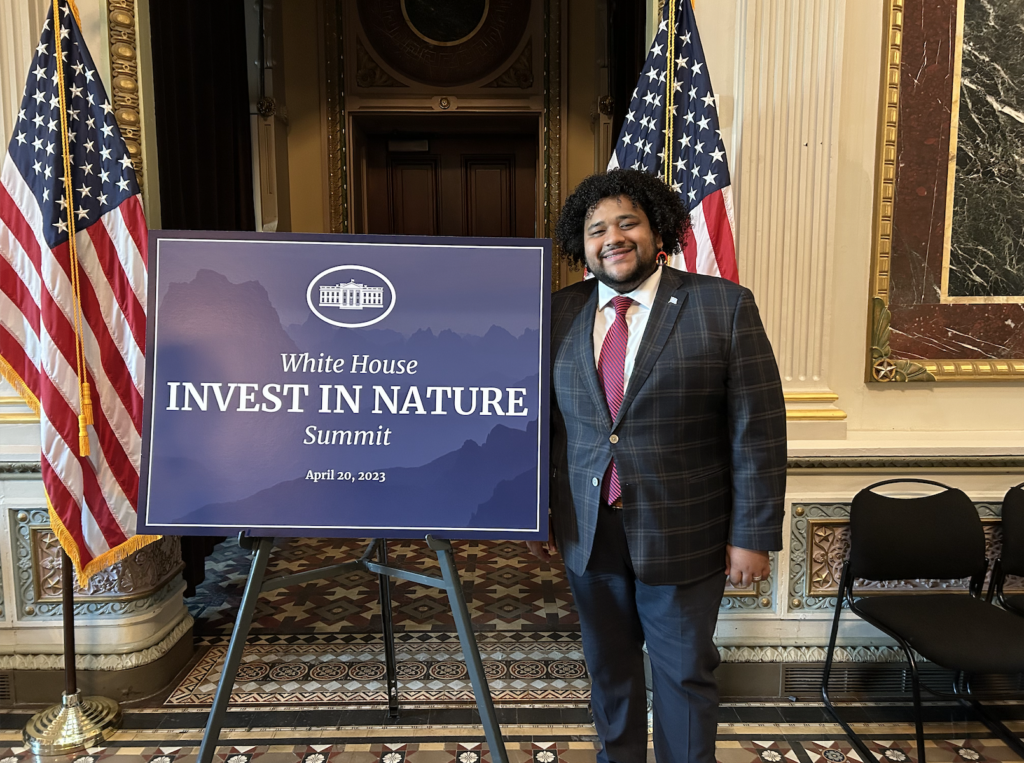 Attending a White House event is a monumental experience, filled with honor and awe. As a Black and Native man, the significance of being able to step foot on the White House grounds in 2023 cannot be understated. It serves as a reminder of the progress we have made as a society and the transformative changes taking place under the Biden-Harris administration. Recently, I had the privilege of attending the White House Office of Science and Technology's Invest in Nature Summit, where leaders from various sectors came together to discuss the administration's commitments and nationwide push for their Investing in America agenda. This blog reflects on the summit, the voices that were amplified, and the impact of environmental investments on communities, drawing inspiration from Native wisdom, and highlighting progress in my hometown of Chicago.Thanks to the Center for Native American Youth at the Aspen Institute, I had the opportunity to witness this significant moment in history, allowing me to share my personal experience with you today.
The Invest in Nature Summit brought together key figures in the environmental cause, such as the OSTP Director Arati Prabhakar, Clean Energy Innovation and Implementation Senior Advisor, White House Council on Environmental Quality Chair Brenda Mallory, and Peace Corps Director Carol Spahn. Listening to these high-level officials speak about the administration's plans to leverage the environment for rebuilding infrastructure, promoting green jobs, and advancing environmental justice, I couldn't help but recognize the long-standing knowledge of Native communities. Native people have practiced harmonious coexistence with the environment for centuries, providing a valuable lesson in sustainable living. The summit reiterated the importance of listening to communities on the frontlines of environmental challenges and acknowledging the wisdom of those who have lived on these lands for thousands of years.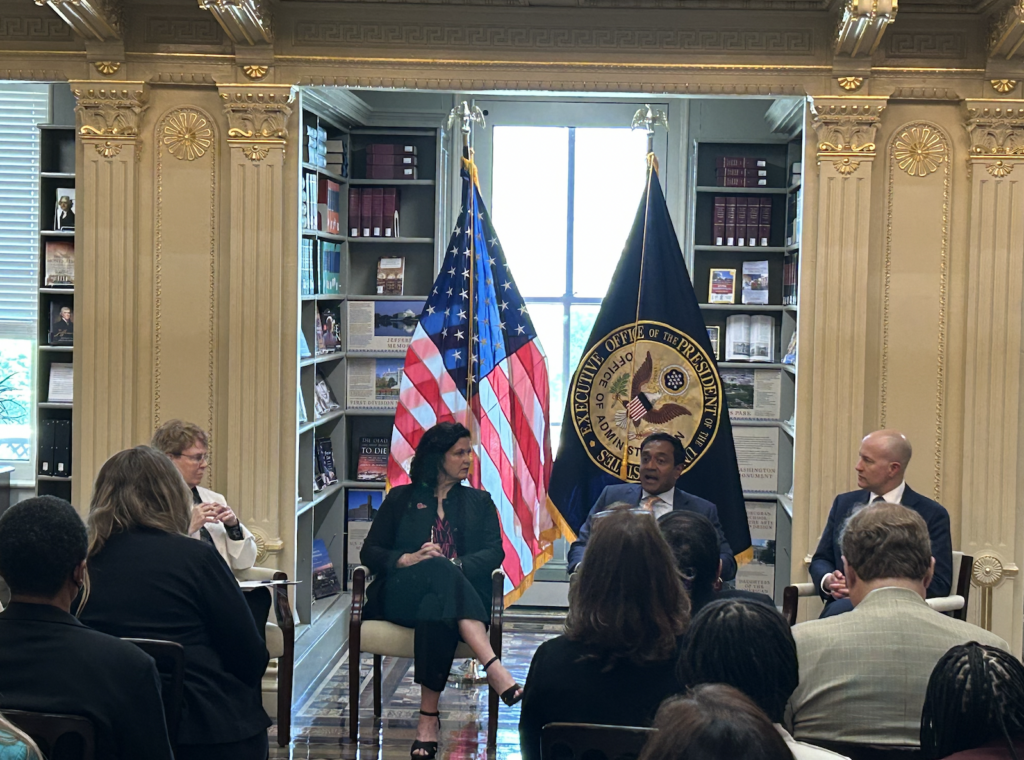 It is both infuriating and heartening to witness how Indigenous voices gain recognition only when endorsed by figures respected in the western world. Nevertheless, it marks a breakthrough for Native people as tribal nations are increasingly brought to the table and consulted on strengthening the intergovernmental relationship between federal and tribal governments. The climate movement serves as a starting point for this collaboration, allowing Native communities to contribute their invaluable insights to environmental initiatives.
The summit not only showcased the administration's commitment to environmental progress but also highlighted the transformative impact of such investments at the local level. In my hometown of Chicago, a $48 million investment has been announced to expand nature in schools over the next four years. This initiative holds immense promise, as it aims to transform schoolyards, which often suffer from heat island effects due to vast blacktop areas, into shared green spaces that connect students with nature. By installing rain gardens, Native plants, and trees across the Chicagoland area, this endeavor tackles regional flooding issues while nurturing a deeper understanding of the world around us.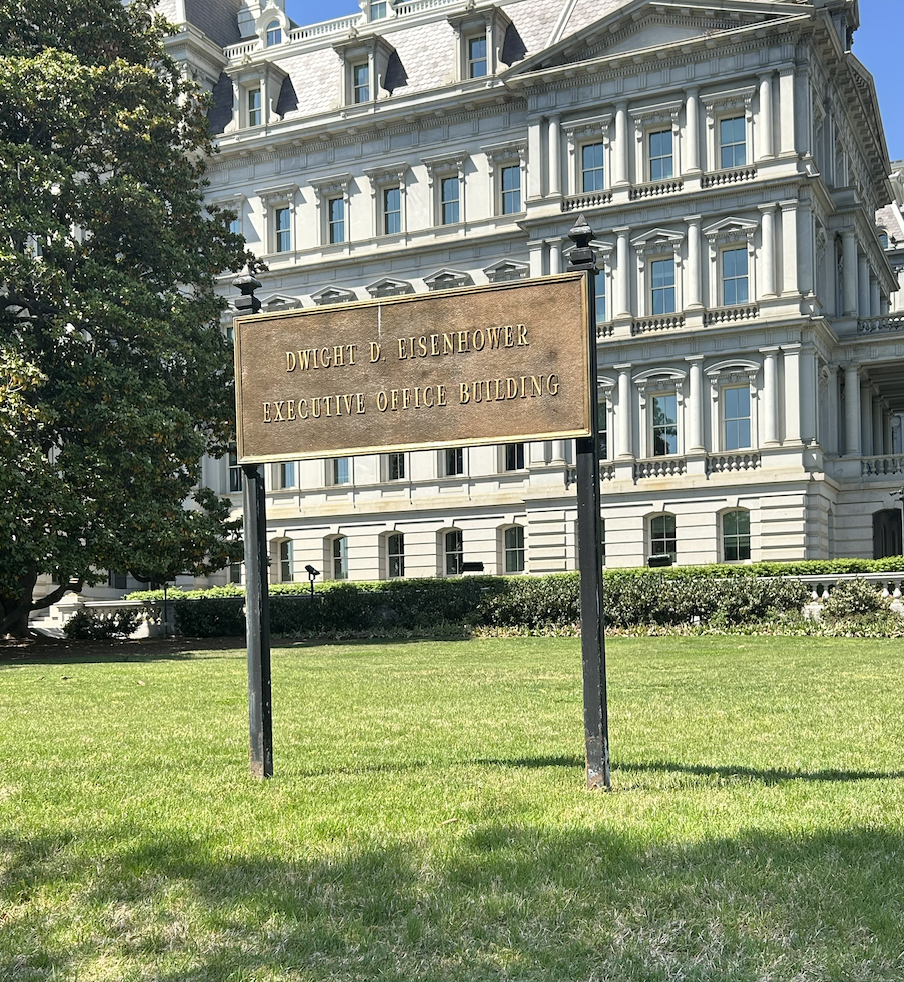 What sets this initiative apart is its focus on historically under-invested communities, demonstrating how investing in youth through nature can drive change and serve as a national model. By allocating resources to enhance the mental, physical, and spiritual well-being of young individuals, we create a foundation for a healthier and more sustainable future. The $48 million investment in Chicago schools not only impacts my younger siblings but has the potential to shape the experiences and perspectives of countless students, fostering a deep appreciation for nature and empowering them to become environmental stewards.
Attending the Invest in Nature Summit at the White House was a profound experience, representing a significant milestone in recognizing the wisdom of Native communities and amplifying voices often unheard. The summit highlighted the Biden-Harris administration's commitment to environmental progress, and in my hometown of Chicago, I witnessed the transformative power of investments in nature, particularly for underserved communities. By prioritizing youth and their connection to the environment, we can foster a generation of changemakers who will lead the charge towards a greener, equitable future. As we move forward, let us continue to embrace these principles, amplify the voices of marginalized communities, and work together towards a more inclusive and environmentally conscious society.