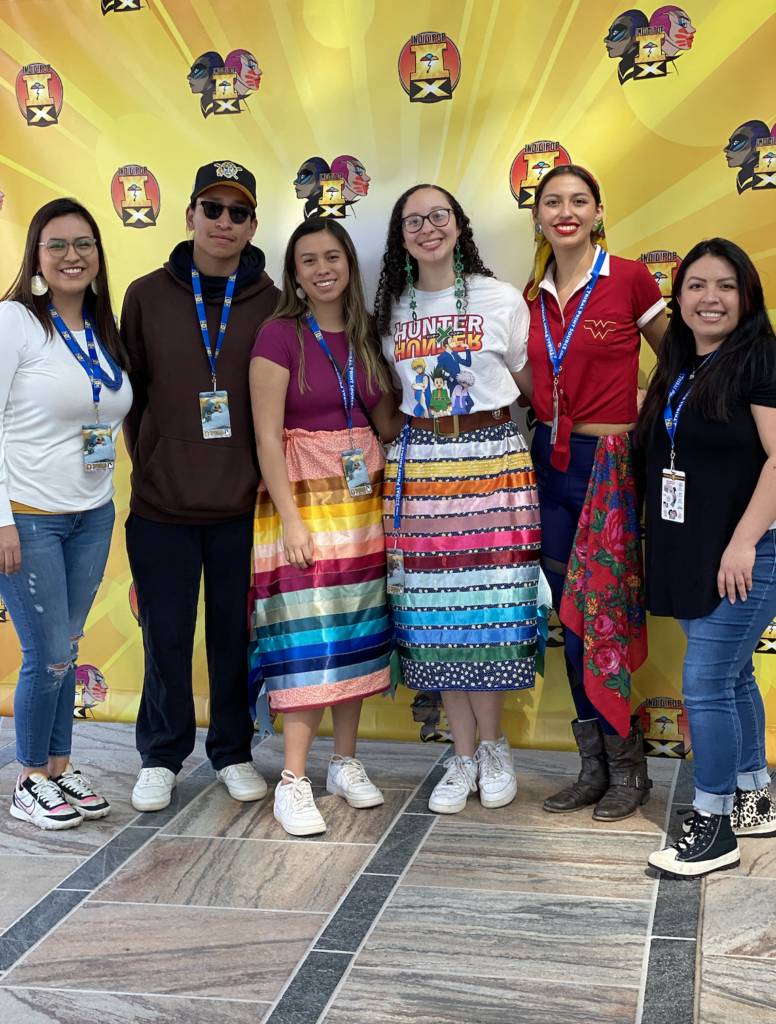 CNAY Youth Attend IndigiPop: An Indigenous ComiCon
In late March, 5 young creatives traveled to Oklahoma City, Oklahoma to take part in the annual Indigenous Pop Expo known as INDIGIPOP. The event invites Indigenous Peoples and artists from across the country to gather, share their craft, and celebrate Indigenous Pop culture. Those in attendance were able to see many pop culture characters indigenized. For example, an Indigenous ninja turtle was present. Among the various types of artists were directors, like Mr. Sterlin Harjo, puppeteers, graphic designers, jewelry makers, painters and more. The two-day event was held at, the beautiful, First Americans Museum.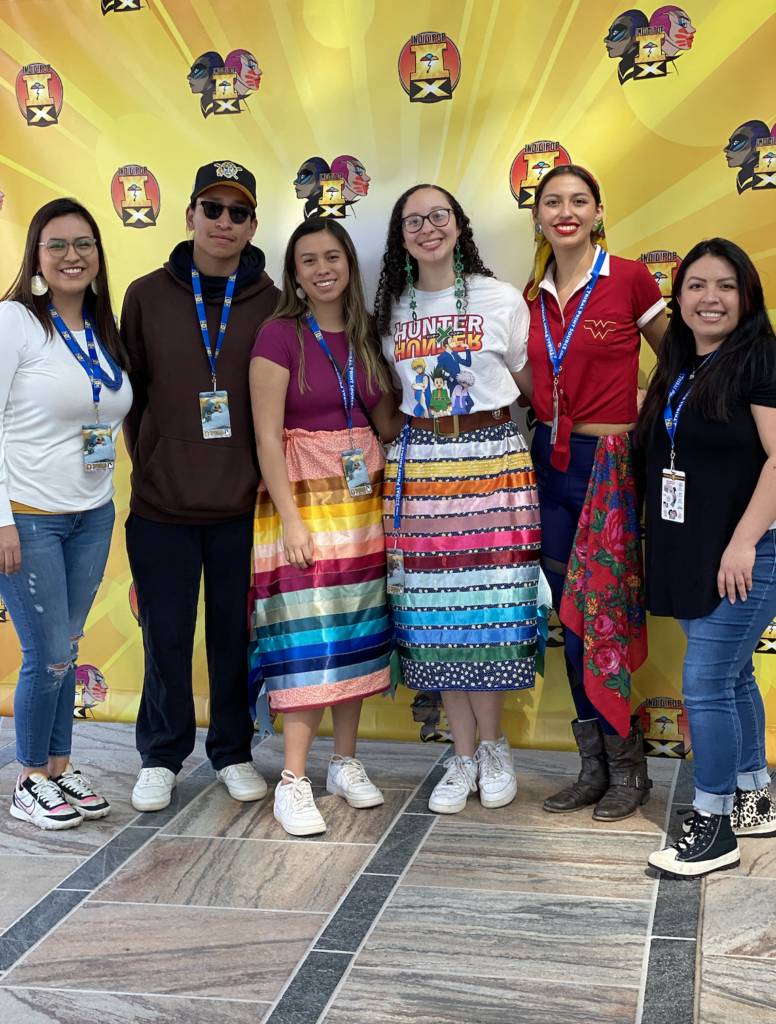 The five youth in attendance, representing the Center for Native American Youth, were Evynn Richardson (TRIBE), Lily Painter (Winnebago & Kiowa), Mu Roberts (Choctaw & Dakota), Danielle Fixico (TRIBE), and Jonna Brady (MHA Nation). Throughout the expo, the youth learned from experts of various art forms, sat in and aided in various trainings, networked with artists from across the country, and even participated in the traditional game of Stick Ball.
With so much to take in, day one of the expo went quickly. After checking in with event staff, youth spent the morning participating in breakout sessions. The morning started off by hearing from Mr. (NAME) about his work on a show titled Navajo Highways. The children's show is dedicated to increases access to the Navajo language. Mr. (NAME) shared the importance of establishing multiple creative efforts to increase Native representation. Next, youth actively engaged in a robot making class lead by (NAME). The session uplifted the ability to merge creativity with science and advance both artistic ability and STEM simultaneously. The day ended with the opportunity for youth to mingle amongst both established artists, like Mr. Steven Paul Judd, up and coming artists, and young people just beginning their artistic journeys.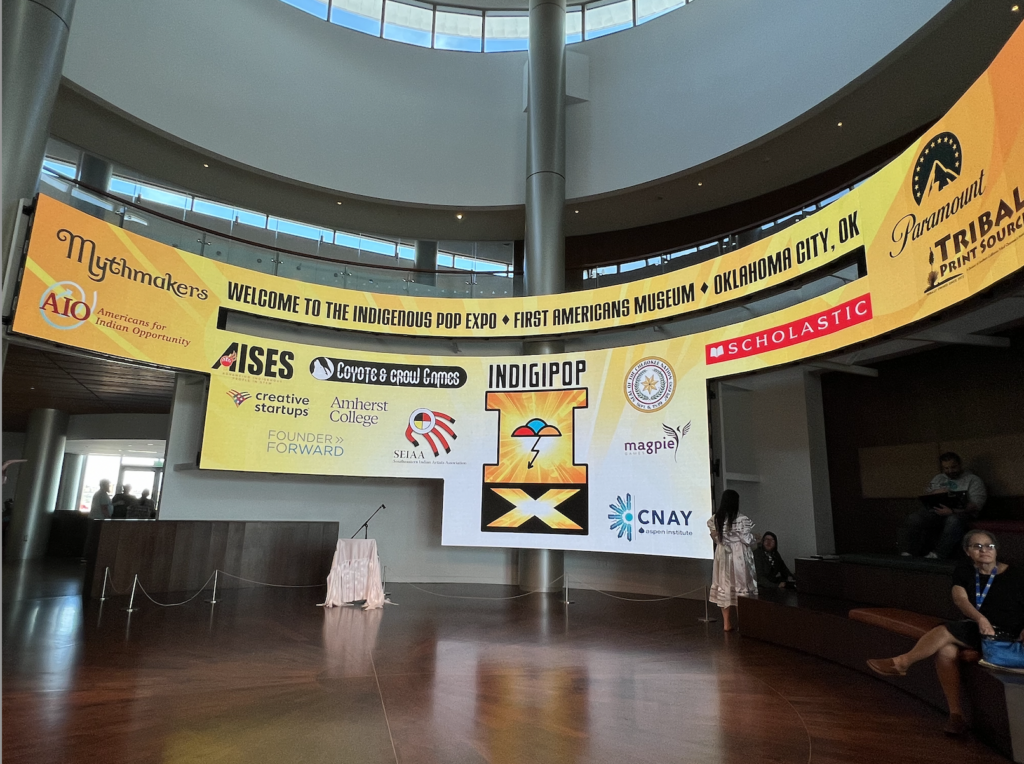 Day two, the final day of the expo, allowed for more time to network. Youth were able to chat with the more than 100 creatives in attendance as well as make new relatives amongst those visiting the event. The youth viewed Indigenous comic book series, chatted with individuals Indigenizing various characters, heard from music artists, like Lil Mike & Funny Bone, purchased themed jewelry, watched poetic dance, and watched an evening game of Stick Ball! The traditional game, of many southeastern tribes, was played as the sun went down with many people spectators gathering to watch and play the game.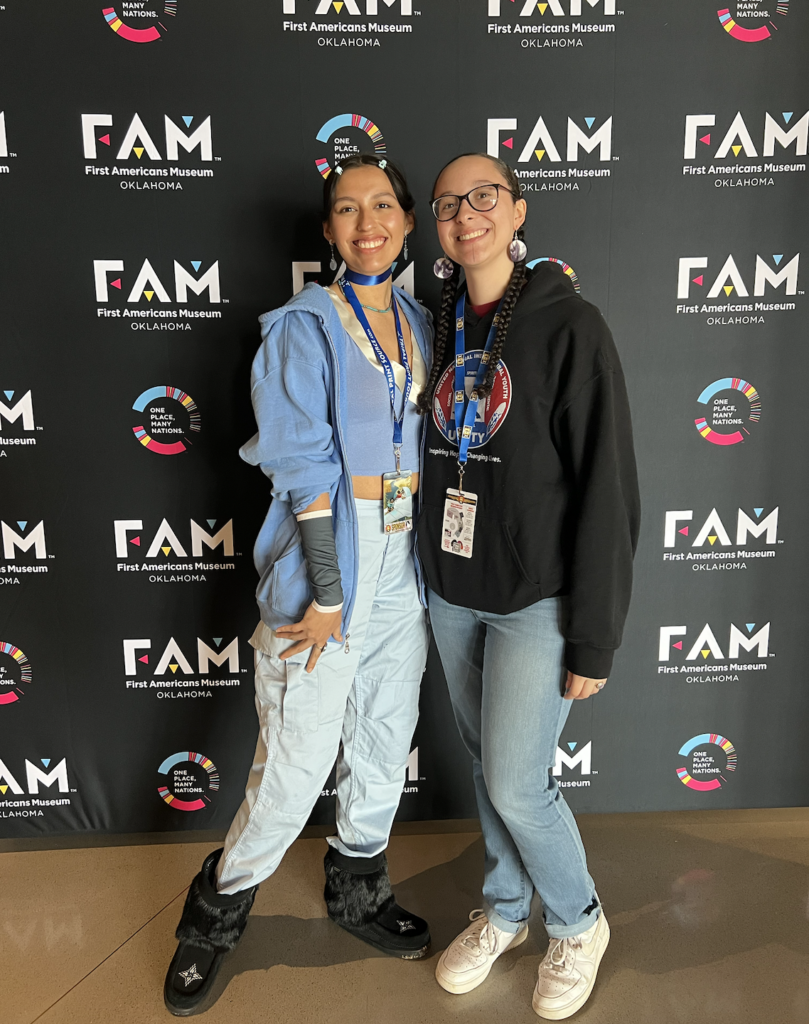 The Center for Native American Youth is grateful to have the opportunity to increase access to the arts for young creatives. If you have an opportunity or would like to invite young creative Natives to your community, please let us know!