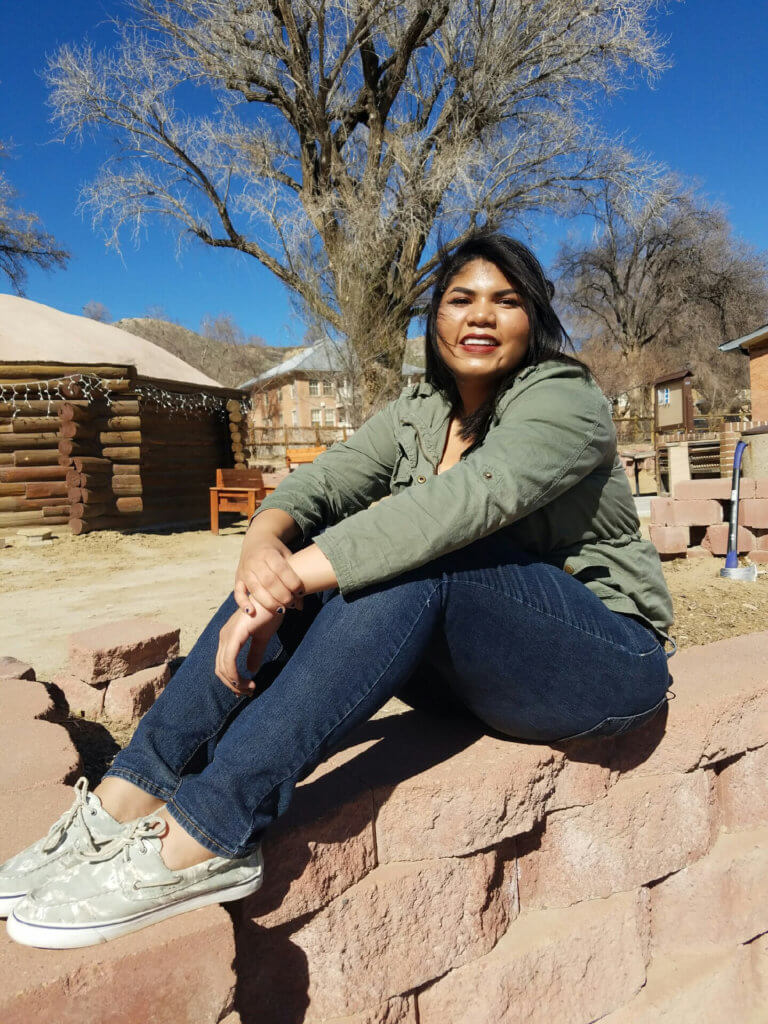 Kellian Staggers Awarded CNAY Scholarship to Attend Columbia University's Summer Program for High School Students
The Center for Native American Youth partners with Columbia University each year to offer a full-tuition, residential scholarship for one Native scholar to attend Columbia's Summer Program for High School Students.
During the 3-week summer immersion program, outstanding high school students explore their intellectual curiosity and interests in one area of study for an intensive college experience at an Ivy League institution in New York City.
Kellian A. Staggers (Navajo Nation), is the 2017 recipient of the prestigious CNAY-Columbia Scholarship award. As a 16 year high school junior and dual credit student at San Juan College, Kellian holds a 4.181 GPA and is ranked number one in her class at Navajo Preparatory School in Farmington, New Mexico. She is also a full International Baccalaureate Diploma Candidate. Kellian's chosen course of summer study at Columbia is Neuroscience: An Introduction to Understand the Brain.
As a young Navajo woman, Kellian believes her successful achievements and motivation are the result of the mentorship of the women in her life who offer her support, love, and discipline. Committed to being named valedictorian upon graduation, her drive to take advantage of educational opportunities stems from humble values and goals she sets for herself. Kellian aspires to be a behavioral psychologist and has been awarded high honors in behavioral     science at regional science fairs. She has also demonstrated exemplary leadership through her role as a class officer. Kellian's passion to see the world is another among many of the hopes and dreams she intends to pursue.
By taking the step in applying to CNAY-Columbia scholarship, Kellian is poised to be a part of an extraordinary opportunity this summer. Congratulations, Kellian! To learn more about CNAY's partnership with Columbia University (including how you can be part of expanding opportunities like this for more Native students), click here or contact our team.