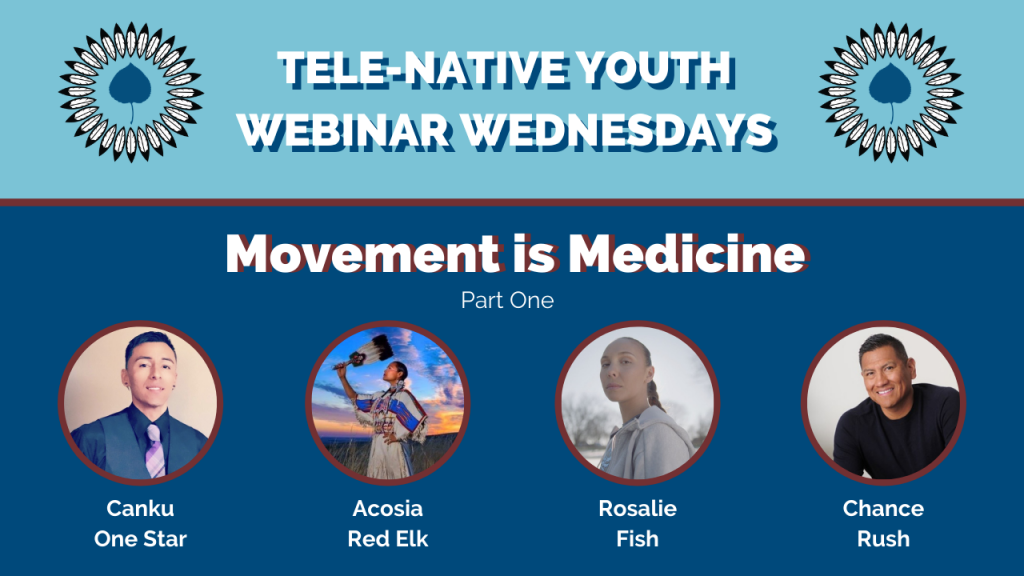 Movement is Medicine Part I
By: Chance Rush, Hidatsa, Arapaho, Dakota, Oneida, & Otoe, Cloudboy Consulting, LLC
For this episode of Tele-Native Youth: Movement is Medicine, we were joined by Rosalie Fish, Acosia Red Elk, and Canku One Star. These three are phenomenal athletes shared how important it is to treat your body right and to always take care of yourself. All three make a point to allow movement to be a part of who they are, and to stay active.
Rosalie Fish who comes from the Muckleshoot Community just south of Seattle, is a proud member of the Cowetz Tribe in the Pacific Northwest. Fish is currently a student-athlete at Iowa Central, where she earned a top 25 finish at the National Junior College National Championships for cross country. Fish is also a member of the Iowa Centeral track team.
Above competition, Rosalie honors her athletic ability as a runner by staying drug and alcohol free, using running as a platform to bring awareness to and about the Missing and Murdered Indigenous Women (MMIW) epidemic. Her work to bring awareness to MMIW has been featured in various mainstream media outlets such as TED talk and VICE.
As a proud 19-year-old Indigenous woman, she honors the generations before her, crediting those who helped shape her into who she is today. She runs and wants to encourage others to have reason to promote their talents. A comment she shared with the listeners was that running helped her with her emotional and spiritual health. Taking a stand for MMIW is her movement, and running is her medicine.

Our next panelist was renowned pow wow circuit dancer, yoga instructor, cultural educator, and designer Acosia Red Elk. She resides in Pendleton, OR where she operates her business, Pendleton Yoga. Acosia also elaborated on how the generations before have passed on resources and responsibilities in which we should honor. One of those responsibilities was movement.
Red Elk talked about protecting those resources with self-care and movement. "If we heal the body, we will heal the earth," she said. Red Elk has been pushing movement to tribal communities for years, but even more so during the COVID19 pandemic.
She wants all of us to make it mandatory to exercise and stay active on a daily basis, encouraging us to have a compatible and safe body. She shared with the listeners and fellow panelists that we have to be the example for the young ones. One way we can do that is by practicing what we preach. If you want others to see movement as medicine, then it has to also be your medicine.

Our third panelist was Canku One Star who resides on the Rosebud Indian Reservation in South Dakota. One Star proudly represents both Oneida Nation and Seneca Nation. He is deeply involved with the environment that surrounds him, sharing that he works with what he has when it comes to fitness.
Living in a rural area, there are limited resources such as a fitness gym and other fitness opportunities. However, that doesn't stop One Star from staying active. He shared that it is a gift to have movement in your life, and movement is an important part of his life because it keeps him mentally and spiritually strong and reduces both depression and anxiety.
One Star encouraged us all to use what we have as a way to be active. Whether its yard work, chores, taking time to go on walks by yourself to think, or even taking your pet out for an adventure, it can be anything just as long as you are moving. He loves being outside tending to his horses daily, and sees it as an activity. I appreciated his love for the outdoors and thanked him for encouraging us to do the same.

I enjoyed listening to this amazing discussion with our three phenomenal guests. I know we were all motivated and appreciative for their words and wisdom. It makes me thankful that I stay active. All three panelists were great and I can not wait to see them all on the track, in class, or the outdoors.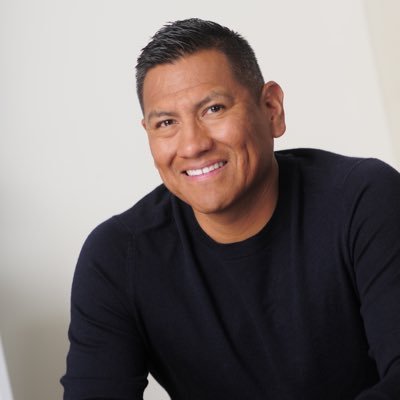 Chance serves as a consultant to tribes and organizations in reference to business, community outreach, staff trainings, and curriculum development. His passion for strengthening Native communities combined with his experiences led him to the development of Cloudboy Consulting, LLC. Chance travels throughout the United States and Canada to work with Native communities in efforts to inspire, heal, motivate, and energize. He has a talent for using his energy and humor to spread a simple message, "Use your personal talents to lead you to greatness." He promotes healthy living and lives his life alcohol and drug free.