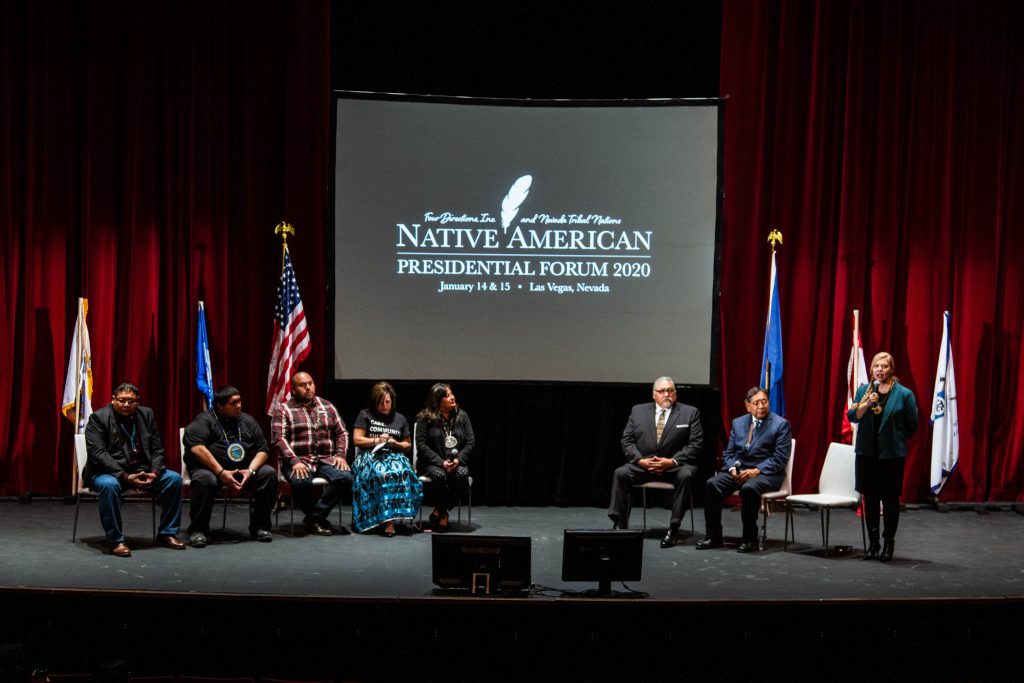 Native American Presidential Forum
Miss Indian World, Cheyenne Kippenberger, Seminole Tribe of Florida, reflects on her experience at the 2020 Native American Presidential Forum held at the University of Nevada Las Vegas earlier this month.
The lingering smell of sage and the sound of drums echoed in the lobby of the UNLV Performing Arts Center on the morning of January 14th, 2020. I knew we were walking into a different kind of space. A space for Natives, created by Natives.

The next two days were going to be about us, our voices, our concerns and our opinions.

The 2020 Native American Presidential Forum has shined a light on a community long ignored. Native Americans lack representation in every realm of our country; health, education, politics, media and so on, but on this stage, the conversation was solely about Indian Country.

I'm grateful to the Nevada Tribal Nations, Four Directions, Native Organizers Alliance, National Congress of Indians, Native American Rights Fund and all the sponsors that partnered together to create this event.

We gathered, shared strategy, and empowered one another. As Indigenous people, we carry responsibilities. Responsibilities to uplift our people and to create a better world for future generations.

We know our strength in being unified and right now we have the power to swing seven states in the upcoming November election. Seven states for a total of 77 electoral votes! That is powerful!

This is the time for mobilization and unification. Let us keep the fire of motivation and determination burning and spread it throughout our communities. We are strong and we are capable. We've got the tools and the game plan for us to be ready to take on the 2020 election and census.

Let us make 2020 the year that not only our people, but the rest of the country knows our influence as the first people of the land.
Cheyenne Kippenberger (Seminole Nation) is the 2019-2020 Miss Indian World, she also serves as a Generation Indigenous Ambassador for the Center for Native American Youth at the Aspen Institute.