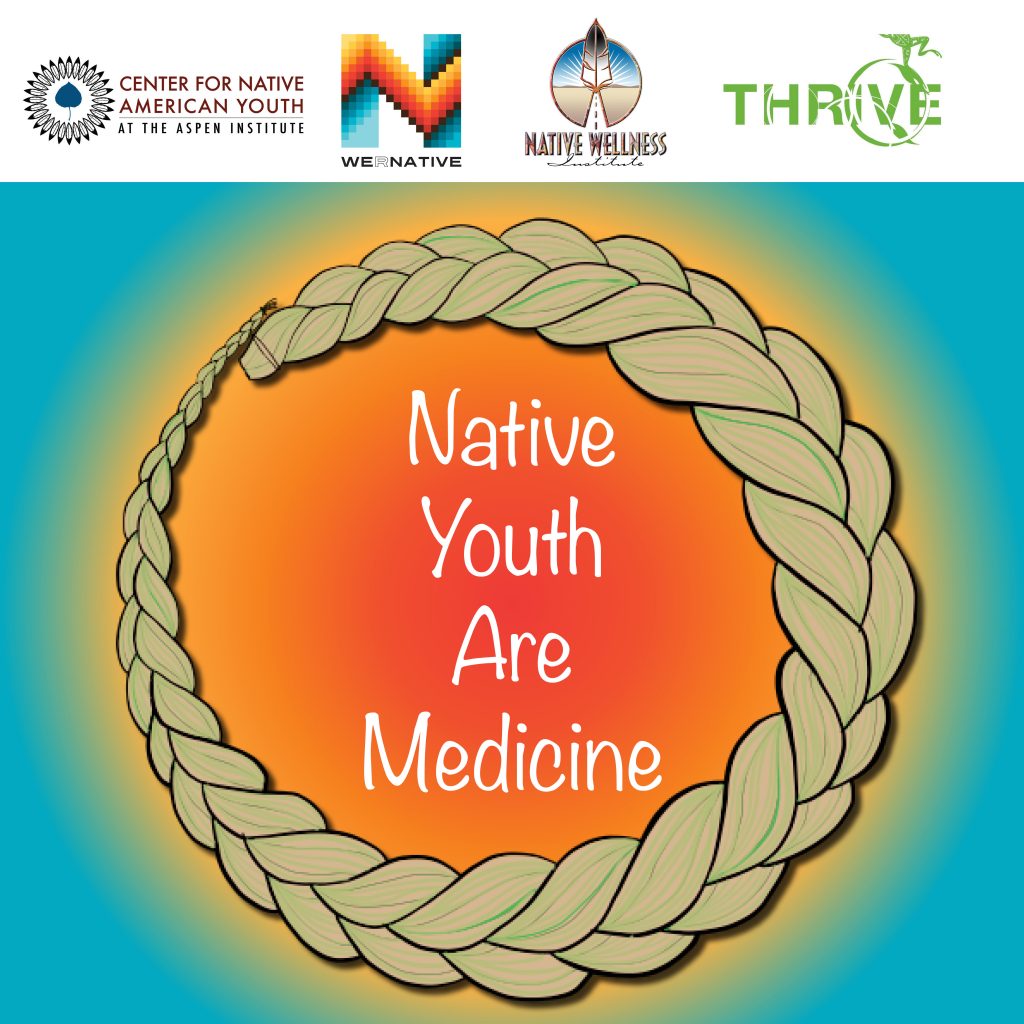 Native Youth Are Medicine
During September of 2020, The Center for Native American Youth, the Native Wellness Institute, We R Native, and the Tribal Health Reaching Out Involves Everyone (THRIVE) project launched the Native Youth Are Medicine Campaign to spark conversations around mental health, self-love, and to create youth-centered spaces to share practices that promote healing, wellness, and tools to live in balance.

Together we have hosted a variety of virtual gatherings, including webinars, resource sharing, and discussions to promote holistic wellness for Native American youth. A keystone of this campaign is to amplify and share content that destigmatizes caring for mental wellbeing and promotes healing.

We have compiled mental health and self love resources into a Self-Love & Healing Bundle.  As a collective, we have put together a guide of resources to connect Native American youth with ancestral knowledge and other culturally-relevant resources for those who are seeking support. See below for all of the contents in the Self-Love and Healing Bundle.
Native Youth Are Medicine Campaign:
Celebrating Self Love:Tell us what self-love and self-care means to you by submitting to the Celebrating Self Love Call for Submissions. This is open to Native people of ALL ages.
Communities of Healing Power Hours:
Self-Love & Healing Bundle Launch
Native Youth Wellness:
See below for resources on caring for all parts of Native youth wellness.

Text messaging service:
The Center for Native American Youth, We R Native, THRIVE, and the Native Wellness Institute want to emphasize that Native youth are medicine, that they are important, and they are scared.