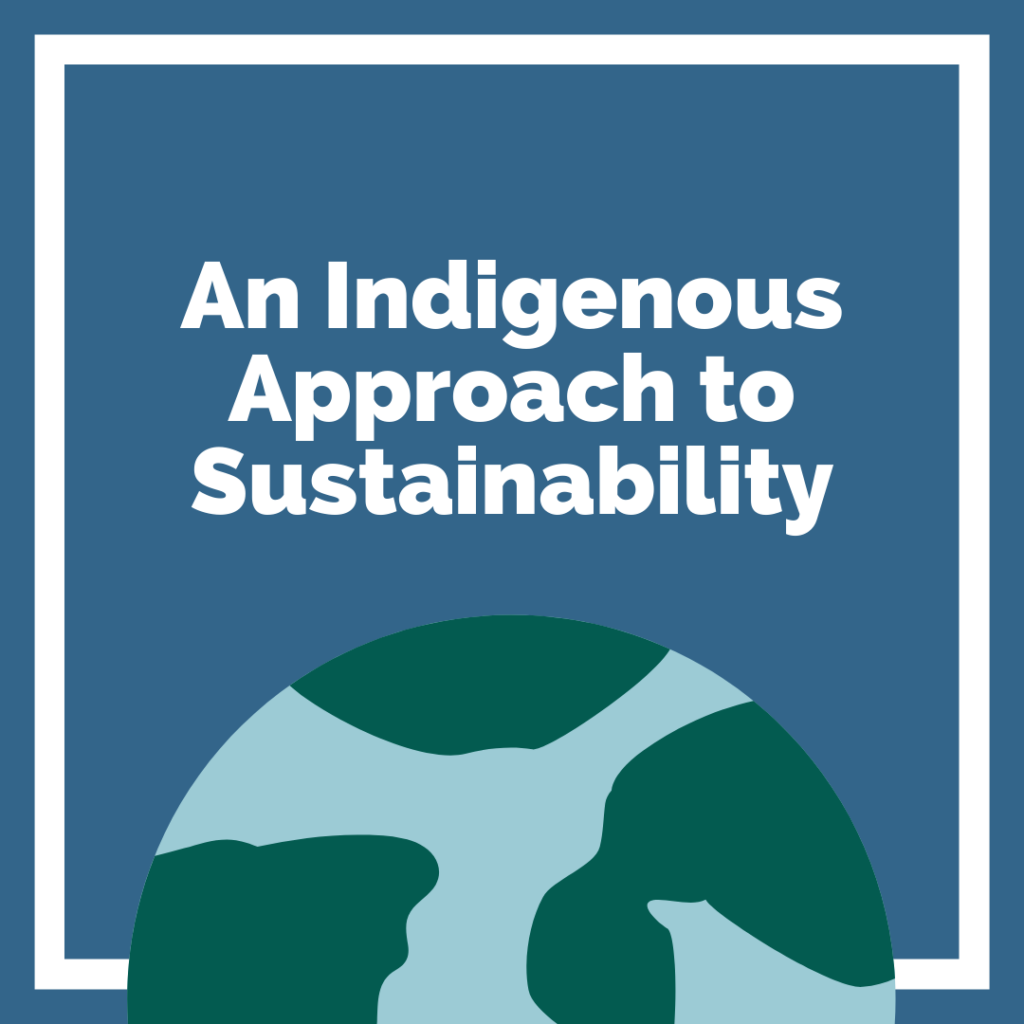 Native Youth Speak at the University of Michigan's Erb Institute
The Center for Native American Youth (CNAY) was fortunate to partner with the University of Michigan's Erb Institute this Native American Heritage Month. On November 16th, the panel event, An Indigenous Approach to Sustainability, centered the advocacy and perspective of Native youth. The discussion was moderated by Evan Shea, a current graduate student at the University of Michigan. CNAY Youth Advisory Board member, Sam Schimmel (Siberian Yupik and Kenaitze Indian), Remembering Our Sisters Fellow, Lauren Poterek (Ojibwe, Walpole Island First Nations), and 2019 Champion for Change, Shandiin Herrera (Navajo Nation), joined this discussion that centered Indigenous approaches to sustainability.  
This event was opened by Student-Alumni Affairs Coordinator for the Erb Institute, Kourtney Koch. "As you hear tonight from these incredible panelists, I hope you leave the conversation with the need to reflect, to learn more, and to take action." CNAY Senior Program Associate, Jen Peacock, joined in opening the discussion by sharing a bit about the mission and vision of the Center for Native American Youth. In her opening remarks, Jen provided a call to action to the students and faculty at the University of Michigan, "As you listen tonight, I encourage and challenge each of you to reflect on the ways we can all better support Indigenous sovereignty and self-determination."
Lauren, who is a youth representative with Detroit's American Indian Health and Family Services, kicked off the conversation with reflections on food sovereignty programs. "We need to recognize our connection to the land, including foods. It's all about, how can we do this in a way that cultivates a relationship to the earth?" Shandiin, who is a co-founder of the Navajo and Hopi Families COVID-19 Relief Fund, shared about the origins of the relief fund. "We knew our families were vulnerable, and we knew we needed to do something. We decided to create this relief fund and we started with our GoFundMe in March of 2020." The organization has since raised 18 million dollars and spent over 10 million of that in direct relief for their communities.
Sam Schimmel joined this discussion shortly after attending the Glasgow Climate Change Conference (COP26). Evan prompted Sam to share what he hopes global leaders took away from COP26. "There are a few things I want taken away from COP26. One is that our communities, Indigenous communities around the globe are facing climate disasters. Two, there are these ideas that humans are separate from the environment, that we don't exist in the places that we live. That may be true for western society, but it's not the way of Indigenous people who are stewards of the environment. The role we play in our system is very important. When we move forward on things that are real solutions to the climate problems we face, we need to ensure there are protections for Indigenous people to subsist."
The panel was tasked with reflecting on what was needed from all sectors to address climate change. "When we talk about climate change and sustainability, what we're talking about is surviving. I think those two things are not talked about together with urgency." Shandiin began, "Working together is essential, because we all have the common goal to ensure the survivability of our communities and planet." Lauren went on to add, "Trust us when we speak on these things, especially when our history, including oral histories, have been shared for thousands of years and have been proven to work for thousands of years. We know our traditions to be true."
The Erb Institute, which has a particular focus on the intersections of sustainability and business, held space for the youth panelists to share their thoughts on bettering the business world. "Look who isn't in the room," Shandiin began, "you will immediately see the lack of Indigenous presence. I think again, include Indigenous people in what you are doing. These are things that have been in our communities for many, many years. Being inclusive is important and I think it's important to look at the ways Indigenous communities are impacted or exploited by business and being cognizant of that is important."
CNAY would like to thank the youth panelist who shared their knowledge at this event. We'd also like to thank our partners at the University of Michigan's Erb Institute for coordinating this event.