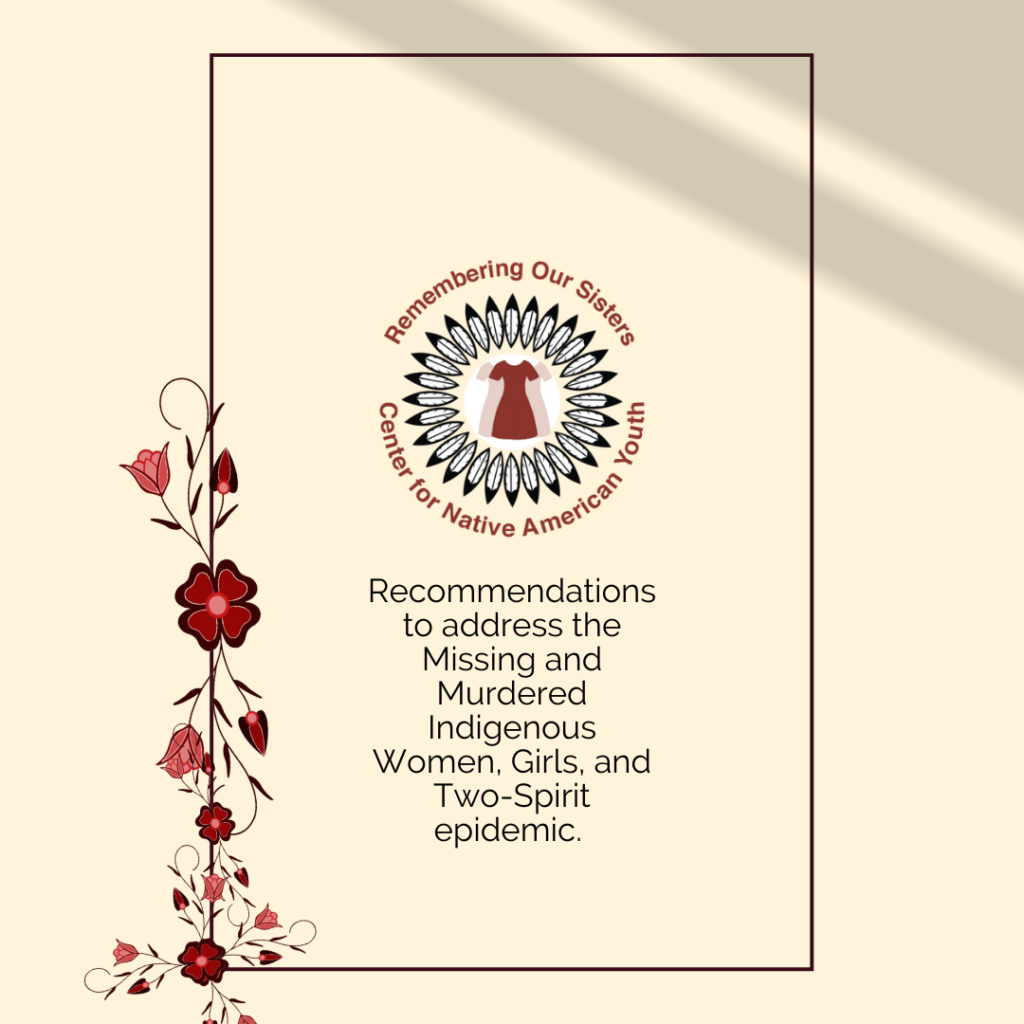 Remembering Our Sisters Release Recommendations to Address the Missing and Murdered Indigenous Women, Girls, and Two-Spirit Epidemic.
On Thursday, May 5, 2022, on the National Day of Awareness for Missing and Murdered Indigenous Women and Girls, the Remembering Our Sisters Fellows released their recommendations to combat the Missing and Murdered Indigenous Women, Girls and Two Spirit (MMIWG2S+) epidemic. The Remembering Our Sisters Fellowship is a virtual storytelling and digital arts program that empowers young Indigenous women and femme-identifying leaders (ages 18-24) to raise awareness, to honor our sisters and families affected by the MMIWG2S+ epidemic, and to push for better policies that address this crisis.
The Center for Native American Youth (CNAY) is committed to supporting Native youth as they push for solutions to our most pressing challenges. With support of CNAY, fellows gathered to create a unique set of solutions to address this crisis. Within this report, youth identified not only agency-specific recommendations but the ways our society can better improve representation of Indigenous Peoples.
"The work to end the MMIWG2S+ epidemic must be holistic," shares program manager, Cheyenne Brady. "We have work collectively at every level, from the individual to our federal agencies, and within every sector to ensure the safety of our relatives. These young leaders captured the nuanced policy and social changes that are necessary to protect our Indigenous women and girls."
The cohort has narrowed their recommendations into three core policy pillars:
1). Transform Oppressive Systems
2). Strengthen Tribal Sovereignty
3). Representation and Narrative of Tribal Communities
You can read the complete recommendations and priorities by the Remembering Our Sisters fellows here.