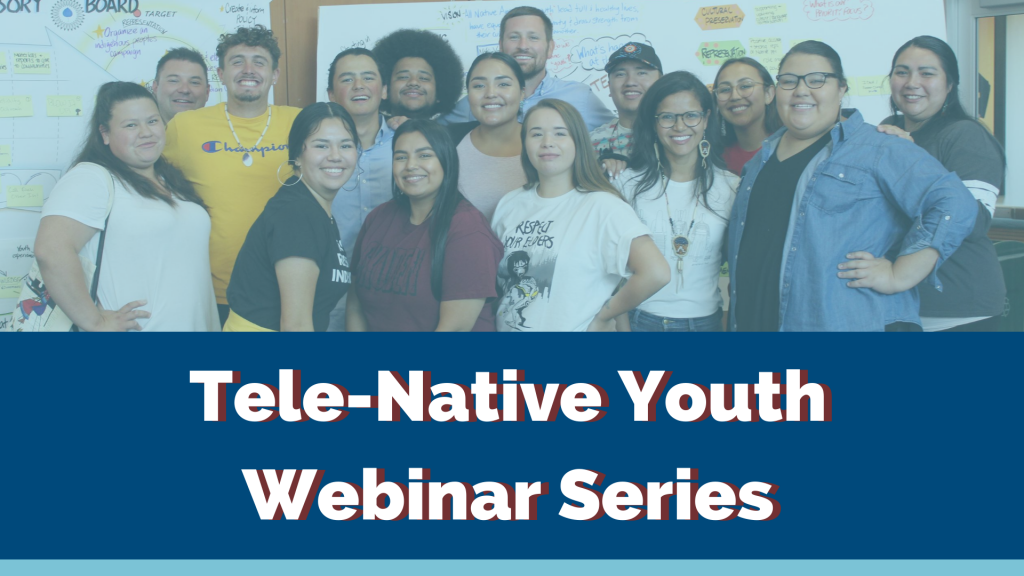 Tele-Native Youth Webinar Series
Tele-Native Youth is an ongoing webinar series made by Native youth, for Native youth. Every other Wednesday, you can hear youth speaking with professionals in the field on topics amid COVID-19 such as mental and behavioral health, physical wellbeing, connecting to the outdoors and so much more.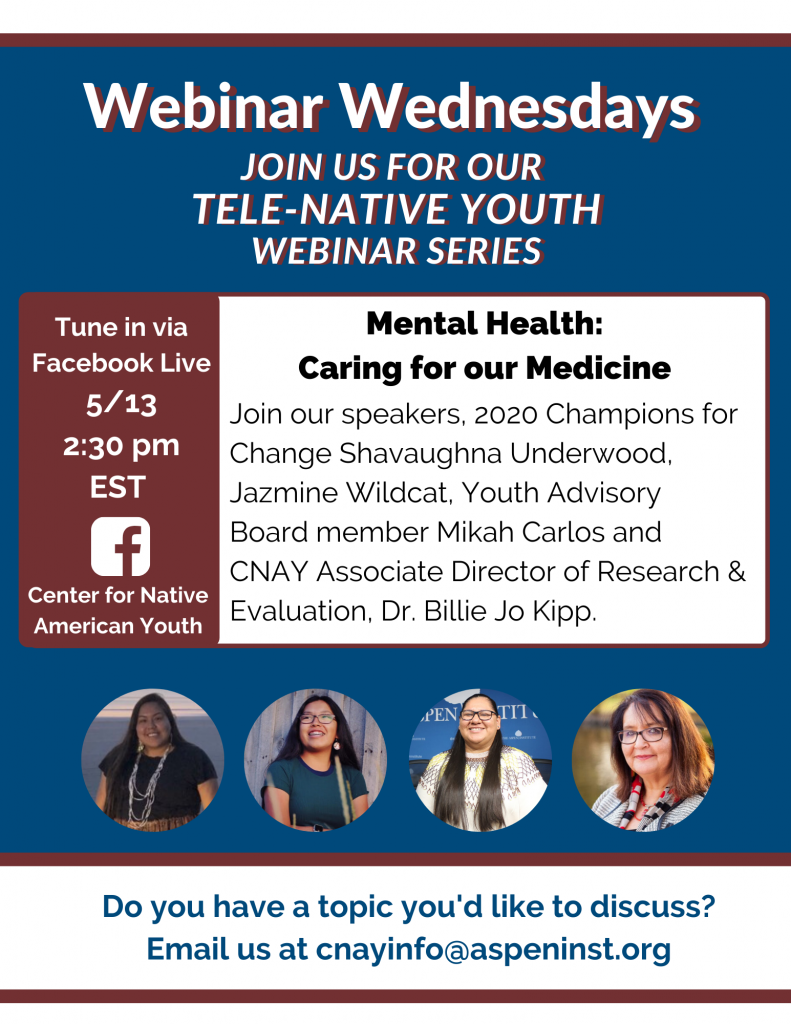 CNAY invites you to join our speakers, 2020 Champion's for Change Shavaughna Underwood, Jazmine Wildcat, Youth Advisory Board member Mikah Carlos and CNAY Associate Director of Research & Evaluation, Dr. Billie Jo Kipp for an engaging discussion on Mental Health: Caring for our Medicine.
Join us for these amazing youth led discussions! We look forward to connecting with you. See you on Wednesday!