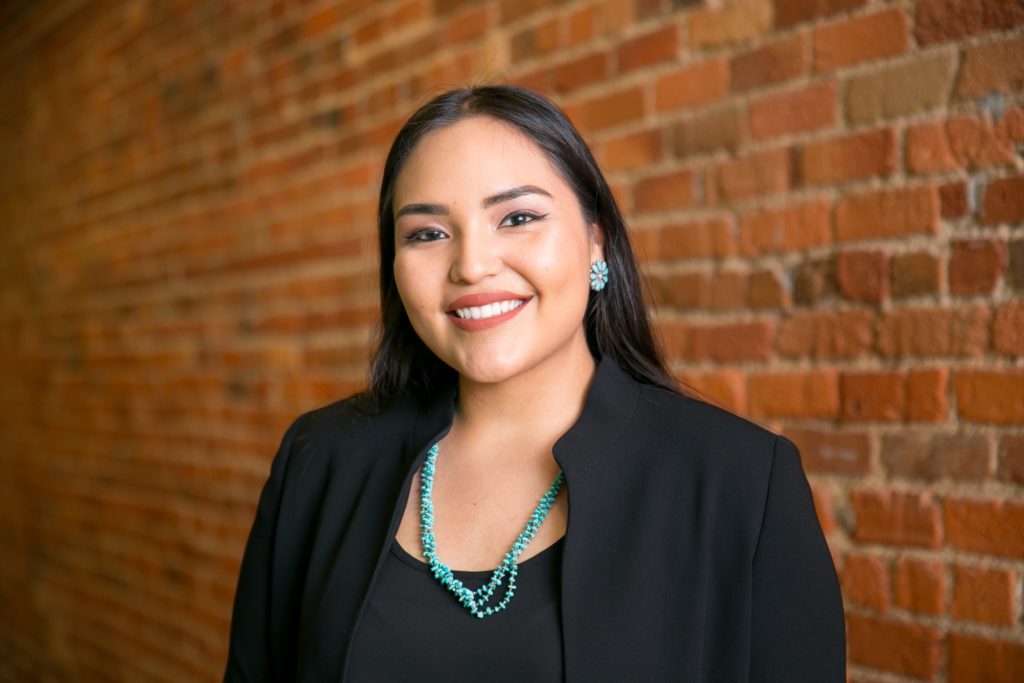 Q & A with 2019 Champion for Change, Shandiin Herrera
Shandiin is 21 years old. She is from Monument Valley, Utah and is a proud member of the Navajo Nation. Shandiin is currently attending Duke University.
What issues affecting Native youth are you passionate about?
I would like to be a source for Native youth to seek information on the plethora of opportunities open to them, some of which includes scholarships, fellowships, post-secondary education, etc. Additionally, I hope to create meaningful programming to help youth in my community become engaged with the local and federal political processes. Through engagement and mentorship I aim to inspire a limitless ambition for youth in Monument Valley.
What does being a 2019 Champion for Change mean to you?
With this platform, I will be able to serve as an advocate and lead by example. I am most excited for Native youth in my community to see themselves represented on this large scale. Serving as a youth ambassador will also be a unique opportunity to combine my lived experiences, my education as a policy student at Duke University, and my aspirations for a career working with Indigenous communities.
What are you most excited about for Champions for Change week?
I am excited to be back in D.C in a different role. The last time I was in D.C I worked in the office of Senator Tom Udall, an experience that encouraged
me to apply to become a CFC. I am looking forward to the chance to be in D.C as an advocate for my community and Native youth across the country. Additionally, I am extremely excited to meet and network with the other Champions for Change, the future leaders of Indian Country.
If you had to tell Native youth one thing, what would it be?
"Always leave things better than you found them." I encourage youth to step back and look at the broader implications of their actions and the potential
of their impact in their communities. Finding purpose is one of the toughest tasks Native youth face today, but understanding that there will always
be someone who comes after you instantly makes you a role model. Just like our ancestors did, I encourage youth to pave the way for future generations.
What is a fun fact about you or your community?
I am Duke University's first Native American Udall Scholar!
From Feb. 4th to Feb. 8th, the Center for Native American Youth will be highlighting the stories of our 2019 Champions for Change. Champions for Change serve as representatives of the next generations of leaders in Indian Country.
Join Shandiin and the other 2019 Champions for Change for a public event and discussion at the Aspen Institute on Tuesday Feb. 12th. Following the panel discussion with the Champions for Change, the Center for Native American Youth will hold its annual anniversary reception at the Capitol Hilton hotel from 5-7pm.
RSVP for the panel discussion with the Champions for Change here.
RSVP for the CNAY Anniversary Reception here.