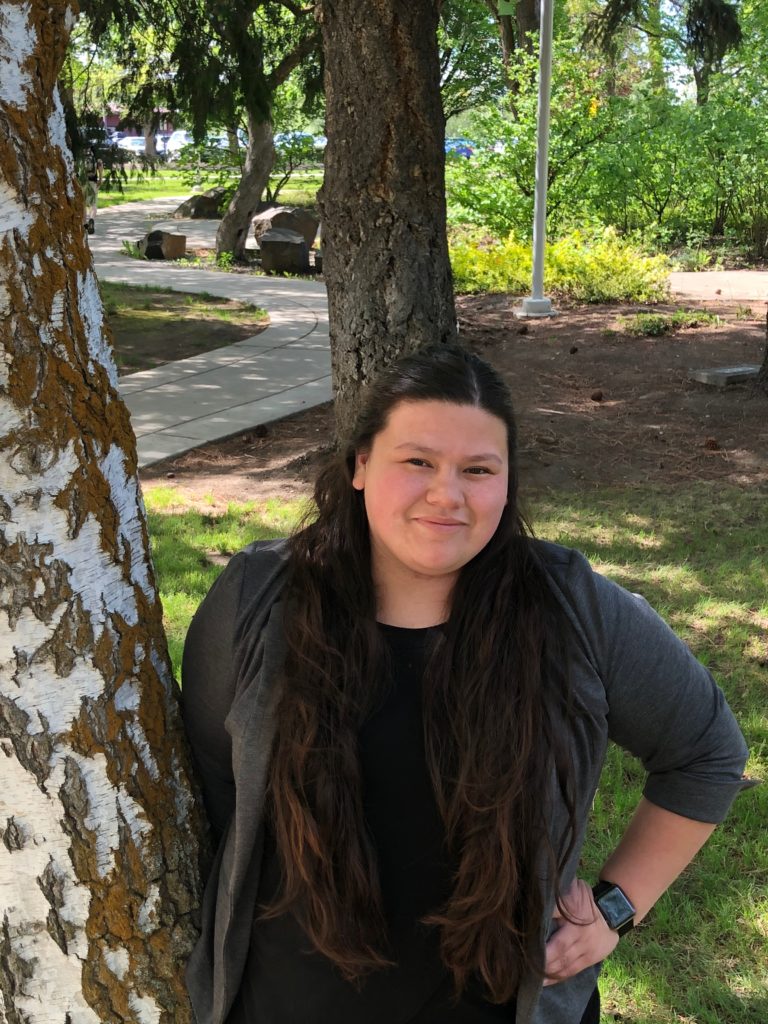 Q & A with 2019 Champion for Change, Autumn Adams
Autumn Adams is 22 years old. She is a member of the Yakama Nation of Washington. Autumn is originally from Toppenish, Washington and now attends Central Washington University.
What issues affecting Native youth are you passionate about?
Indian Child Welfare Act, Education, reforming museums, missing and murdered indigenous women and girls, and ensuring cultural continuity.
What does being a 2019 Champion for Change mean to you?
It means I have the opportunity to show my siblings they can do anything they set their minds to, that they are not limited to their pasts. We, as human beings, are able to cause and advocate for the change we want to see.
What are you most excited about for Champions for Change week?
Being able to meet with members from both the House and the Senate, although being in D.C. is a close second (D.C. is one of my favorite cities to be in!)
If you had to tell Native youth one thing, what would it be?
Don't let your background and identity keep you from trying for your dreams. We all possess a power and ability to be the change we want to see in the world.
What is a fun fact about you or your community?
I know how to throw spears using an atlatl!
From Feb. 4th to Feb. 8th, the Center forNative American Youth will be highlighting the stories of our 2019 Champions for Change. Champions for Change serve as representatives of the next generations of leaders in Indian Country.
Join Autumn and the other 2019 Champions for Change for a public event and discussion at the Aspen Institute on Tuesday Feb. 12th. Following the panel discussion with the Champions for Change, the Center for Native American Youth will hold its annual anniversary reception at the Capitol Hilton hotel from 5-7pm.
RSVP for the panel discussion with the Champions for Change here.
RSVP for the CNAY Anniversary Reception here.