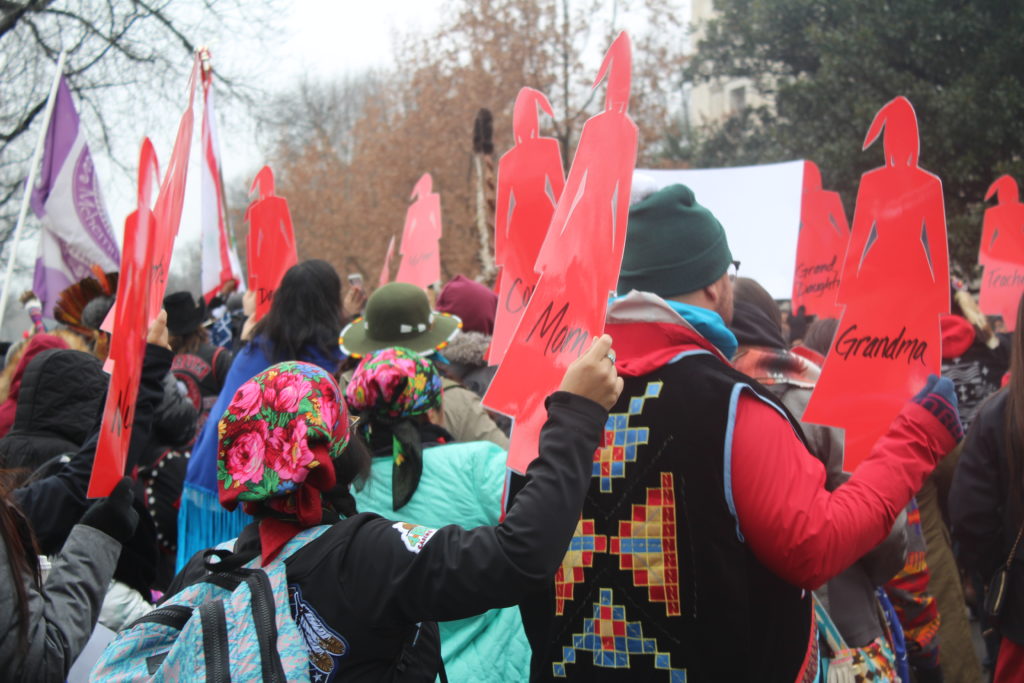 Youth Leaders Attend Indigenous People's March in Washington, D.C.
On Friday January 18, 2019, youth leaders along with Center for Native American Youth (CNAY) staff attended the Indigenous People's March
(IPM) in Washington, D.C. The IPM served as an opportunity to "Unite Indigenous peoples across the world to stand together and to bring awareness to the injustices affecting Indigenous, men, women, and children," according to march organizers.
The IPM began at the Department of the Interior building, which is home to the Bureaus of Indian Affairs and Indian Education, and ended at the steps ofthe Lincoln Memorial, with speeches and performances to follow.
CNAY staff members Nikki Pitre and Joshua Bertalotto were joined in Washington by youth leaders from past CNAY Champions for Change classes and others from the MHA (Mandan, Hidatsa, and Arikara Nation) Champions for Change local program.
2018 Champion for Change Anthony Tamez, who developed the first tribal youth council in Chicago, joined the IPM in Washington. Tamez, a member of the Wuskwi Sipihk First Nations Cree and Sicangu Lakota and Co-President of the Chi-Nations Youth Council, remarked on the humbling nature of the march and the power of being joined by many other Indigenous peoples.
"The Indigenous Peoples March was a very humbling experience," said Tamez. "I, along with other Native youth form across the country, got to march in the streets of our nation's capital, something Native people could not do too long ago. To see so much power in one march was reassurance that the future that is ahead of us is much brighter than where we are now."
Learn more about the Indigenous Peoples Movement, host of the Indigenous Peoples March, here.